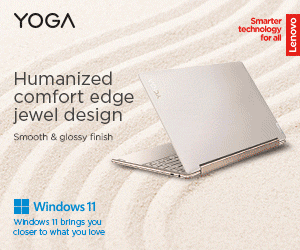 Realme's affordable audio accessories are now available in the Philippines. The Realme Buds Wireless costs P1,990 while the Realme Buds 2 that offers better sound quality is priced at P690 only. After spending a week switching between wireless and wired solutions, should you purchase either of the two? Let's find out.
Unboxing Realme Buds 2 and Buds Wireless
This slideshow requires JavaScript.
Aside from the audio accessories themselves, both come with extra small and large rubber tips — if the default medium tips are not standard to your ears (Unfortunately, I lost the other pair and had to replace it with the bigger tips. Usage-wise, it still felt comfortable). Other than that, you have the manuals. The Buds Wireless, however, comes with two rubber ear support. This makes the earbud a good companion especially when working out. Additionally, there's a short micro USB cable for charging.
READ: Razer Hammerhead True Wireless Gaming Earbuds Announced for P5,000 Price
Design & Comfort
Starting with the Buds Wireless, Realme claims that it only weighs 30g and will "feel like air". There was a bit of skepticism before the review, as I don't like wires touching my skin due to irritation. But I was surprised to realize that the nickel-titanium alloy metal and silica gel (combined with the lightweight design) were unobtrusive during the entire usage. Although this is my first time testing neckband design earphones, it was a comfortable experience.
Coming from iFrogz Wireless Impulse Duo, it's very convenient to just let Realme Buds Wireless sleep on my neck than having to clip the body of my original wireless earbuds. I'm a big fan of the magnetic connection of the earbuds — another first for me. The Bluetooth connection to my Galaxy Note 9 automatically disconnects when the earbuds are magnetically attached. If you need to use them again, simply pull them apart from each other and you'll hear audio signaling that you're re-connected. The same goes for my laptop and desktop with a USB-powered BT connection.
When worn, the volume rocker and control button is found on the right side. I can easily adjust the volume since the inscriptions are a bit raised, but it's a bit difficult to get a feel of the middle control button. The single press is pause/play (answering calls), double-press to skip, triple-press to go back, and long press for activating voice assistant.
Available in yellow, orange, and green, the review unit comes in Realme's distinctive color. I thought I'd hate the bright color accent but I ended up liking the provided contrasty look. The fixed-length wires use a tangle-free design. I would've liked it better if the length can be adjusted but that's already nitpicking. With an IPX4 rating, the sweat-proof feature means it's designed to be used while exercising.
This slideshow requires JavaScript.
With Realme Buds 2, it features a thin braided jacket for the longer part of the cable while the rest has the same tangle-free design from its wireless sibling. The earplugs themselves are also made of matte and glossy plastic material, however, they are smaller in design. Despite the difference in size, the experience is pretty much the same.
Since you're dealing with cables, the company included a built-in adjustable cable strap to keep the thing tidy. The only complain that I have with the design is the plastic wrap-around on the audio jack. Due to its short, slippery, and thin profile, sometimes, pulling the jack is a task. For the controls, the tactility and responsiveness are better along with good travel. It supports the aforementioned basic functionalities, so there's that. One major feature it's lacking is an IP rating. Best not to use this one when working out.
Obviously, Realme Buds Wireless is the better choice when it comes to convenience. However, both are comfortable to use.
Audio Quality and Bluetooth Connection
Where Realme Buds 2 take the lead in this comparison is audio quality. Although both audio accessories are using 11.22mm drivers, the loudness, depth, and bass of the wired variant are expectedly and noticeably better. I usually settle between 50-70% volume level. While I did mention that the bass is more powerful than the wireless sibling, we also noticed that the quality is trebly than what the competition offers at this price point. Not that it's a bad thing, it's just refreshing to hear more treble than bass. Is the audio experience still enjoyable? Definitely. Just don't expect that extra 00mph when listening to bass-heavy music. However, we find it best when watching movies or series. Watching the newly-released Witcher on Netflix, the dialogue is loud and clear, especially for a dark-themed setting.
This slideshow requires JavaScript.
Switching to Realme Buds Wireless, I need to go above the 70% threshold of my phone for louder output. I can even say that the overall quality of my current wireless earbuds is better at nearly the same price point. Audio quality isn't the best feature of the Buds Wireless but it's enough for what you typically need it for. In short, it's just decent. With Bluetooth 5.0 connection, I experienced no distortion or drop in sound quality. The same goes when playing games. There were no delays nor stutters when playing Black Desert Mobile.
That said, Realme Buds wins this round.
READ: Redmi AirDots is the cheapest true wireless earbuds at P790 price
Battery Life
While the sound quality side of Buds Wireless is lacking, we can't say the same for the battery life. Realme claims 12 hours of listening on a single charge. Having used the product for three days straight without charging (and that didn't even kill the battery), I'm pretty impressed with its longevity. I usually need to charge my current earbuds after 4 hours of use in just a single day. And according to the product page, the buds can do fast charging — offering 100 minutes of music time in just 10 minutes of charging.
Verdict
With the Realme Buds Wireless priced at P1,990, we can easily recommend it for those who're looking for long battery life, comfort, and convenience. You might say, "but it's not truly wireless". Sure thing, but you'll be surprised how convenient it is to not put truly wireless earbuds in your pocket or its case when you stop using it. Additionally, you don't have to lose either of the pair because they rest securely on your neck.
For the Realme Buds 2, priced at P690, it falls short of the advertised "powerful bass boost". Since most consumers prefer having bass-heavy earphones, the trebly output is probably not the best for you. But if you're more into watching movies and videos, this is a solid choice.
Personally speaking, I'd rather purchase the wireless buds as I prioritize convenience over quality.
READ: Rock Space EB30 TWS True Wireless Earphone Hands-on – A Good Budget Alternative?