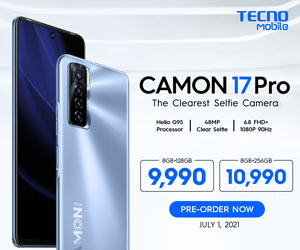 Nokia is finally getting ahead of the race once again as the company just struck a deal with the National Aeronautics and Space Administration(NASA) to build the first-ever 4G LTE lunar network on the Moon. The contract value is at $14.1 million, with late 2020 as the target date of the first deployment of 4G in space. 
No, we know what you're thinking. Astronauts won't use 4G as a way to communicate with their loved ones via Facebook or post their space selfies on Instagram; instead, it'll "provide critical communication capabilities for many different data transmission applications, including vital command and control functions, remote control of lunar rovers, real-time navigation and streaming of high definition video. These communication applications are all vital to long-term human presence on the lunar surface." 
Additionally, it includes "voice and video communications capabilities, telemetry and biometric data exchange, and deployment and control of robotic and sensor payloads." 
NASA also sees the construction of 4G on the Moon as a way for the system to "support lunar surface communications at greater distances, increased speeds, and provide more reliability than current standards."
If you're wondering why not use 5G since it's the newer standard, well, we're not entirely sure. But, Nokia has planned ahead already and confirmed that it's developing space applications made to support 5G. 
"As a market leader in end-to-end communication technologies for service provider and enterprise customers globally, Nokia develops and provides mission-critical networks adopted by airports, factories, industrial, first-responders, and the harshest mining operations on Earth, for automation, data collection and reliable communications. By deploying its technologies in the most extreme environments, Nokia Bell Labs will validate the solution's performance and technology readiness level, and further optimize it for future terrestrial and space applications," said Nokia in a blog post. 
READ: SMART activates 5G signal towers in Boracay, Cebu, Iloilo, and Davao City