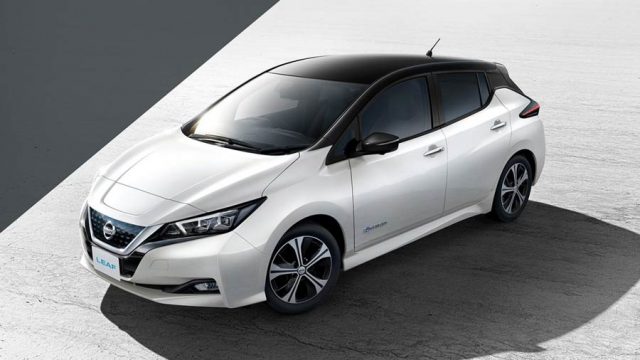 Nissan has confirmed that they will launch their most popular EV, the Nissan Leaf, to the Philippines by the year 2020. The Leaf with an e-Power could be the first electric car to be fully compatible with our country since we do not have yet a big numbers of charging stations.
Powering the Nissan Leaf Hatchback is a 40-kWh battery that produces up 147 horsepower and 320 Nm of torque. The estimated range on a single charge is 241 kilometers.
Read: Top Electric Cars to launch in the Philippines
Nissan's e-Power solution could reduce the need for charging stations as it will be utilizing a gasoline motor in order to charge the battery of the Leaf while cruising at low and high speed.
The more powerful Nissan Leaf Plus is not expected to arrive in the Philippines as it requires a higher rating of power when charging which is not yet fully available in our country.
The expected release of the Nissan Leaf electric in the Philippines is around 2020 with an estimated price of P2,000,000 to P2,400,000 (based on Malaysia and Thailand) depending on the tax incentives that the government will give for the electric vehicles.
Read: List of affordable 7-seater cars in the Philippines
2020 Nissan Leaf EV or electric specs, price, release date in the Philippines
Body type: 5-door hatch car
Engine: 40-kWh battery
Power: 147 HP
Torque: 330 Nm
Transmission: Automatic
Fuel efficiency: 240 km range
Ground clearance: 150mm*
Safety: Airbags, Parking sensors and camera (optional), ISOFIX
Features: Infotainment system with Apple Car Play or Android Auto
Price: P2,000,000 to P2,400,000 estimated depending on tax incentives
Release date: 2020 in the Philippines
Read: Toyota Hiace 2019 van launched in the Philippines for P1.5M price