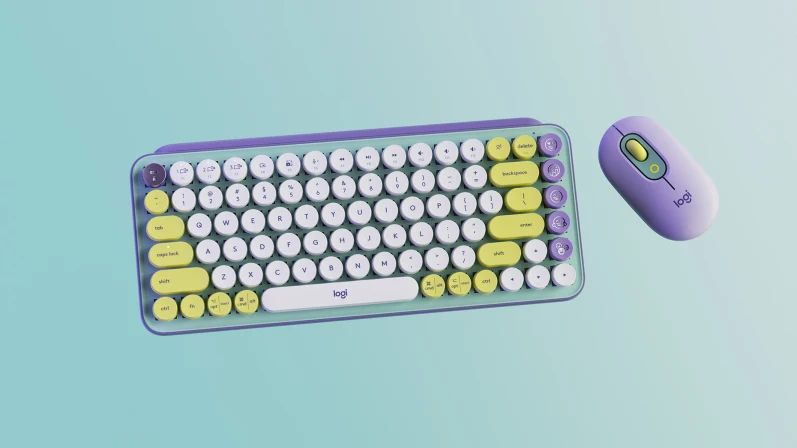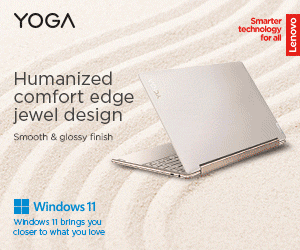 Now it's getting colorful: With the POP Keys and POP Mouse, Logitech wants to bring emotions and personality to the desktop settings.
With the POP series, Logitech wants to make the gray and dreary workplaces more colorful. On the one hand, they want to implement this with a combination of bright color options that exude personality. And on the other hand with emoji quick keys, which we can use to quickly tell our counterpart how we are feeling.
Logitech POP Keys
In any case, the Logitech POP Keys are beautiful. The three color variants Daydream, Blast, and Heartbreaker differ greatly from each other and are clearly aimed at different personalities.
The keyboard makes a compact and at the same time stable impression. Thanks to the 75% form factor, in which there is no number pad, the POP Keys fit well in a backpack and can also be used on the go. The free-standing keys not only ensure a chic retro-style typewriter look, but also sit firmly, which underlines the suitability as a mobile work device.
The Logitech POP Keys surprised us in a positive way. Not only do we get a small and handy office keyboard that doesn't allow itself a single mistake in terms of workmanship and connectivity. The keyboard also stands out from the crowd of grey-black off-the-shelf goods with its modern and colorful design.
In addition, the emoji keys are also convincing. If you chat a lot, you won't want to do without the quick buttons for better communication of your own emotions after a short time.
Unfortunately, due to the round keycaps, the keyboard is absolutely not suitable for people who type a lot. They should rather look for a model with a more traditional design. Apart from that, if you are willing to show a little more color in the office and invest an almost three-digit amount for it, you can only do little wrong with the Logitech POP Keys.
Logitech POP Mouse
The POP Mouse immediately reminds you of the usual office models, only here in bright colors. Lilac with mint and yellow, yellow/black and pink with dark red are available. The shape of the mouse is comparatively flat, which ergonomically does not suit all hands and postures. The detachable upper dress of the mouse is also interesting. The entire casing can be easily removed and replaced here, as it is only attached with two small but stable magnets.
For the buttons themselves, Logitech relies on silence. The POP Mouse clicks almost inaudibly and feels buttery soft. This takes some getting used to, but soon you'll be reluctant to go back to a clicking mouse. A quiet mouse is worth its weight in gold, especially during meetings or audio recordings. The mouse wheel is also extremely quiet and still uses the dynamic scroll function that Logitech has been using for several years. The wheel clicks as usual when spinning slowly, and unhooks when spinning fast so it can rotate freely.
Overall, the Logitech POP Mouse is a decent entry-level mouse at a reasonable price. As a simple, wireless mouse with a long battery life and pleasant operation, it does its job very well. From an ergonomic point of view, the POP Mouse will not be able to appeal to all users and the missing side buttons are a pity.