LG Electronics unveiled its latest Direct View LED TV with a monster size of 325-inches. The enormous TV features 8K UHD resolution that offers a very expansive screen and an extreme home cinema system for super-luxurious clients. It reportedly costs up to $1.7 million and is a "cinema display [that] truly puts 'the theater' in home theater."
The television uses Direct View LED or DVLED technology. Each uses between 2 million to 33 million individual diodes to form a complete picture in customized shapes and can scale to sizes. It measures 23.6 feet wide and 13.3 feet tall.
LG will offer DVLED configurations from 2K to 8K with screen sizes from 108 inches to full 325 inches. Additionally, a WebOS controller is provided to enable smart TV capabilities.
On the other hand, LG is also offering dual 2K and dual 4K UltraStretch devices as well. They will have 32:9 displays and will stretch up to 196 inches. The 32:9 allows you to watch multiple videos at the same time.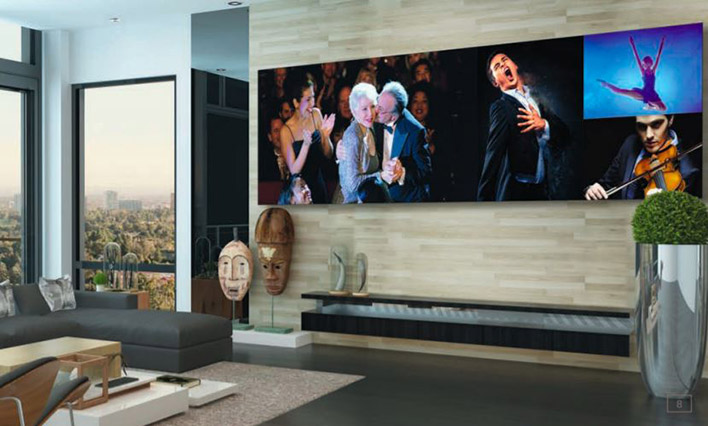 LG has already begun taking orders for the 325-inch DVLED TV. Although there is no fixed price available for the LG DVLED TV due mainly to variations in the installation and other customized features, the largest 325-inch 8K model sells for $1.7 million.