Just a few days while we were busy with Asus Zenfone 3 launches, LG has silently launched two new budget Android Marshmallow smartphones: the LG X Power with massive 4100mAh battery, and LG X Style with rear buttons.
These two new smartphones are file under in the budget to mid-range category with an expected release date this June with official price of $200 (P9k) and $180 (P8k pesos), respectively.
Each features different specs sheet with LG X Power having a larger 5.3-inch HD display while X Style has 5-inch HD panel. The processor on both is a quad-core with X Power on MediaTek 6735 CPU and 2GB RAM which is a little faster than the Snapdragon 410 of X Style with 1.5GB RAM similar to Sony Xperia E5.
The camera on X Power is ahead in megapixel count at 13MP main and 8MP selfie compared to 8MP + 5MP of the X Style. Both shoot 1080p Full HD video and paired with LED flash.
LG X Screen Officially Released in the Philippines for P9,990
On the other hand, the LG X Screen with dual-screen setup on the back similar to LG V10 has been released into the local market here in the Philippines. LG PH's SRP is quite on target from the global pricing at P9,990. Along with it was the LG X Cam with dual-camera sensor setup similar to LG G5, but LG PH is yet to announce the official price for it.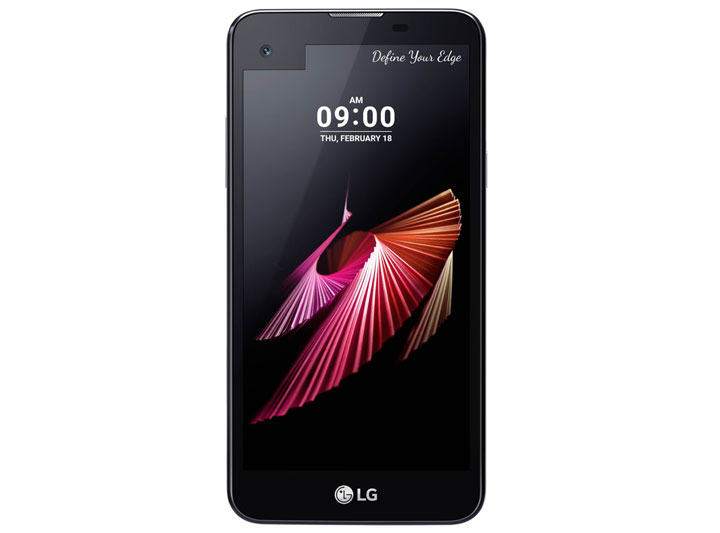 LG X Power official price, full specs, release date in the Philippines
Display: 5.3-inch HD 720 IPS LCD, 277 ppi, scratch-resistant
Design: Removable polycarbonate back, rear-button
CPU: Mediatek 6735 quad-core at 1.3GHz processor
GPU: Mali 720 graphics
RAM: 2GB
Memory: 16GB internal storage, microSD card up to 64GB
Camera: 13MP main camera, 1080p Full HD video, LED flash
Selfie: 8MP front-facing, 720p HD video
Connectivity: Dual-SIM, 4G LTE, WiFi n, Bluetooth 4.0, GPS, FM Radio
Port: microUSB 2.0
Battery: 4100mAh
OS: Android 6.0 Marshmallow, Optimus UI
Colors: White, Black
Price: $200 or P9,000 pesos
Release date: June or July 2016 in the Philippines
LG X Style official price, full specs, release date in the Philippines
Display: 5-inch HD 720 IPS LCD, 294 ppi, scratch-resistant
Design: Removable polycarbonate back, rear buttons
CPU: Snapdragon 410 quad-core at 1.2GHz processor
GPU: Adreno 306 graphics
RAM: 1.5GB
Memory: 16GB internal storage, microSD card up to 64GB
Camera: 8MP main camera, HD video, LED flash
Selfie: 5MP front-facing, 720p HD video
Connectivity: Dual-SIM, 4G LTE, WiFi n, Bluetooth 4.0, GPS, FM Radio
Port: microUSB 2.0
Battery: 2100mAh
OS: Android 6.0 Marshmallow, Optimus UI
Colors: White, Black
Price: $180 or P8,000 pesos
Release date: June or July 2016 in the Philippines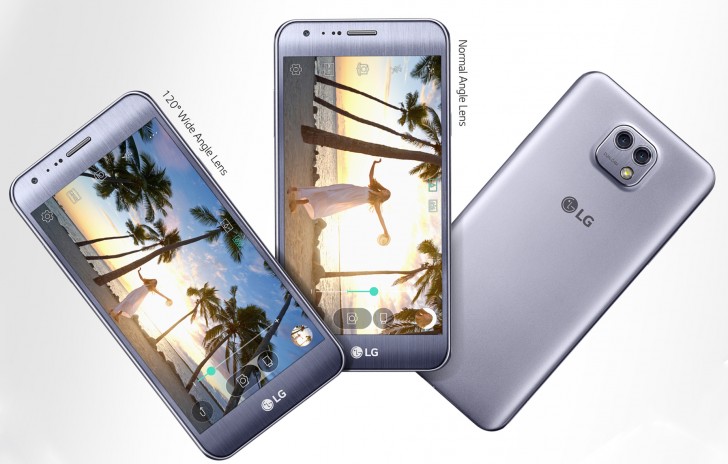 LG X Cam official price, full specs, release date in the Philippines
Display: 5.2-inch Full HD 1080p IPS LCD, 424 ppi, scratch-resistant
Design: Removable polycarbonate back
Size: 6.9mm thick, 118g weight
CPU: Octa-core at 1.1GHz processor
GPU: Mali T720 graphics
RAM: 2GB
Memory: 16GB internal storage, microSD card up to 64GB
Camera: 13MP main + 5MP wide-angle camera, 1080p video, LED flash
Selfie: 8MP front-facing, 720p HD video
Connectivity: Dual-SIM, 4G LTE, WiFi n, Bluetooth 4.1, GPS, FM Radio
Port: microUSB 2.0
Battery: 2520mAh
OS: Android 6.0 Marshmallow, Optimus UI
Colors: Silver, White, Gold, Pink
Price: estiamted at $280 or P13,000 pesos
Release date: June in the Philippines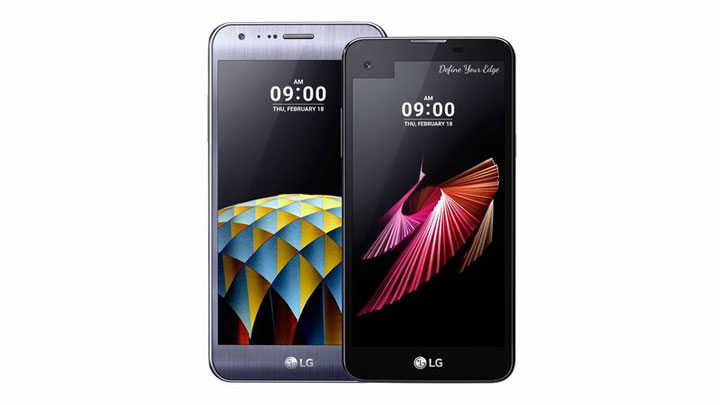 LG X Screen official price, full specs, release date in the Philippines
Display: 5-inch HD 720p IPS LCD, 298 ppi + 1.8-inch secondary
Design: Removable polycarbonate back, dual-screen, scratch-resistant
Size: 7.1mm thick, 120g weight
CPU: Snapdragon 410 quad-core processor at 1.2GHz speed
GPU: Adreno 306 graphics
RAM: 2GB
Memory: 16GB internal storage, microSD card up to 64GB
Camera: 13MP main, 1080p video, LED flash
Selfie: 8MP front-facing, 720p HD video
Connectivity: Dual-SIM, 4G LTE, WiFi n, Bluetooth 4.1, GPS, FM Radio
Port: microUSB 2.0
Battery: 2300mAh
OS: Android 6.0 Marshmallow, Optimus UI
Colors: Black, White, Pink Gold
Price: $220 or P9,990 pesos
Release date: June 2016 in the Philippines