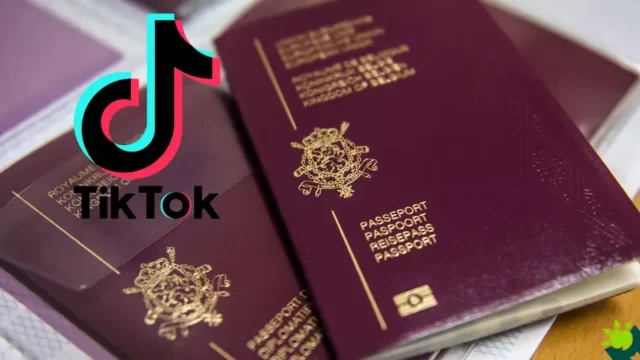 Bureau of Immigration caught a Filipina woman showing a fake Belgian passport that she reportedly bought on the social media app TikTok.
The BI said in a statement made on Saturday that the Filipina tried to get on a Kuwait Airlines flight to Ercan, Cyprus at the Ninoy Aquino International Airport (NAIA) Terminal 1 and said she was going from Kuwait to Izmir, Turkey.
Immigration officers sent her papers for forensic examination because there were some problems with her visa and arrival stamps.
Her passport, residence card, and visa stamps were all found to be fakes during the screening process.
At first, the victim said she was a Belgian citizen. But she finally admitted that she was a former Filipino worker who lived and worked abroad and had a Philippine passport to avoid being caught as an illegal alien.
The victim said she got the fake EU passport on TikTok for more than PHP700,000 so she could visit many countries without a visa. She also said that she was offered a job in Greece as a caregiver that would pay PHP180,000 a month.
They gave the victim to the Inter-Agency Council Against Trafficking so they could bring charges against the person who recruited her.