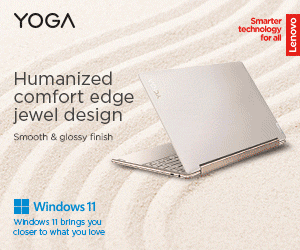 After acquiring Blackberry, TCL is looking to retain and win back the fans of the Canadian company through its new, QWERTY-equipped Blackberry KeyOne Android smartphone. But will this also be a worthy contender that would appeal to non-Blackberry fans as well? And is it worth the price? Let's find out in our full review of the BlackBerry KeyOne.
Related reviews and comparisons
Design
The Blackberry KeyOne stays classy in black, which may look appealing to both older fans of the Blackberry series and professionals who may want their phones to have a somewhat conservative look.
Holding the phone felt like traveling back to nearly a decade, when physical keyboards (we'll get to that soon) were what we all could see in the cellphone market. It just about feels like owning a phone from that time, too – the Blackberry KeyOne feels quite bulky compared to most phones in the present time and it does feel heavy compared to picking up phones from Samsung or Apple, for instance. But despite the heaviness of the phone, the Blackberry KeyOne's rubbery skin at the back makes the phone feel good in my hands and I figured it would be harder to accidentally drop it if I carry it around.
Keyboard

Speaking of the backlit keyboard, I found it quite an interesting sight, having to see a keyboard and a large touch screen merge together to form a third kind of phone.
On one hand, I find it quite disconcerting playing video games on a touchscreen phone that also has a keyboard at the side. Playing high-quality games is fine but not really practical, however; Asphalt 8: Airborne, for instance, played reasonably well in the Blackberry KeyOne, but the slightly cramped screen space in what would have been a larger phone with a bigger view (thanks to the keyboard) felt a bit distracting.
On the other hand, the bigger screen and the keyboard make better use of productivity apps. Using the QWERTY keyboard after years of getting used to typing on touch screens felt odd at first, but after getting used to it, each press of the keys felt satisfying in a way. The physical task of individually clicking each of the keys can really make yourself feel like working on an actual document instead of carelessly typing something else on the internet. The keys still have the click that would make Blackberry fans feel nostalgic and pressing each of them feels oddly satisfying.
The keyboard also acts as an extra trackpad of sorts by scrolling up or down if you want to browse documents, or swipe left and right to switch between home pages. And if you need to work in the dark, you don't have to worry about lighting because the keypad is backlit.
Loyalists who fell in love with older Blackberry models would find the touch screen an interesting choice along with the iconic Blackberry keyboard.
Display
The display has black bezels, which aren't exactly thin but are relatively okay enough to view Youtube videos and video games with, if you needed it. With a 4.5-inch screen, however, it serves as a great departure from most previous Blackberry phones that have slightly smaller screen sizes, and it works best for when you need to view documents and e-mails.
Camera
In terms of taking pictures and videos, the camera responds quite well. Having a 13-megapixel camera has already made it quite an improvement compared to its older Blackberry predecessors. The camera adjusts accordingly when I take photos. But although the camera is good enough to take great pictures (it even comes with its own preset filters and is capable of producing HDR-quality pictures), I feel like it can do well with more features in future updates.
Sound
The BlackBerry KeyOne has a fairly good speaker at the bottom half of the phone and it's reasonably loud in maximum volume. With that, the sound is clear and audible enough for you to respond to calls in the middle of a big crowd pretty well.
Performance
Numerous tests with a variety of benchmarking tools revealed the following results:
AnTutu – 88,888
3DMark – 841
GeekBench – Single-core: 4,444, Multi-core: 6,666
PCMark – 4949
Since the Blackberry KeyOne no longer runs on Blackberry OS, it's an interesting change to see the latest Blackberry incarnation run on Android 7.1.1 Nougat, the latest Android version, for a change. While it's powered by Android, it feels like this version of Blackberry would no longer be restricted in terms of capabilities and thankfully, it makes the Blackberry KeyOne more versatile.
Capacity
The Blackberry KeyOne comes with 32GB worth of internal memory, but expanding its memory is possible with a microSD card of up to 2TB.
Battery Life
For a phone that guarantees charging a full battery life in less than fifteen minutes, I'd have to give it to Blackberry for charging well into 100% around the same time. Keeping it connected online while playing "Asphalt 8" and sending e-mails at the same time did reduce my battery charge from 96% to 92% in less than ten minutes, though.
Browsing through documents while searching the net doesn't take a chunk out of battery life, though, so if you're planning to use the Blackberry KeyOne for typing documents (and with the keyboard, you may find yourself using it for this purpose), expect the battery life to hold up at least a full day use.
Verdict
If you're a big fan of the original Blackberry or you want to feel that certain urge of nostalgia coming in, then the Blackberry KeyOne is for you. Or if you want to know how it feels to have a smartphone with a keyboard in a more modern touchscreen era (instead of attaching gimmicky cases with keyboards patterned after Blackberry units to your phones), then, by all means, try it out.
Nostalgia aside, there are better Android units out there that are worth the price. I see the possibilities in having Blackberry phones run on Android, though, and total customization with a phone that once won users over with its keyboards will leave you wanting to check it out, but if you really want to be the type who'd want to look different by being the only person with a physical keyboard out of most smartphone users as of late, there is no reason for you to not give it a go.
Blackberry KeyOne Full Specs, Philippine price, Release Date

| | |
| --- | --- |
| Display | 4.5-inch 1620 x 1080p IPS LCD, 433ppi |
| Size | 9.4mm thick, 180q weight |
| Design | Metal frame, rubber backing, Corning Gorilla Glass 4, Full QWERTY keyboard with touch and swipe gesture |
| Colors | Black |
| Chipset | Qualcomm Snapdragon 625 octa-core Chipset |
| Processor | 8 x 2.0 GHz Cortex-A53 |
| Graphics | Adreno 506 |
| Memory | 3GB RAM, 32GB internal storage, microSD card up to 2TB |
| Main Camera | 12MP f/20, 1.55 micron, PDAF, dual-tone LED flash, HDR |
| Multimedia | 4k @ 30fps, 1080p @ 3ps |
| Front Camera | 8MP f/2.2 soft light flash, 1080p |
| Connectivity | 4G LTE, WiFi ac, 5GHz, Bt4.2, GPS, NFC, GLONASS, dual-nano IM, Fingerprint sensor |
| OS | Android 7.1.1 Nougat |
| Software | w/ DTEK security suite, Full Disk Encryption, Androi for work, Google Play for work |
| Battery | 3505mah with Quick Charge 3.0 |
| Ports | USB Type-C, 3.55mm headphone jack |
| Official Price | $549 USD or P27,500 Philippine peso (before taxes) |
| Availability Date | April 2017 |
| Where to Buy | Online and Local Stores |