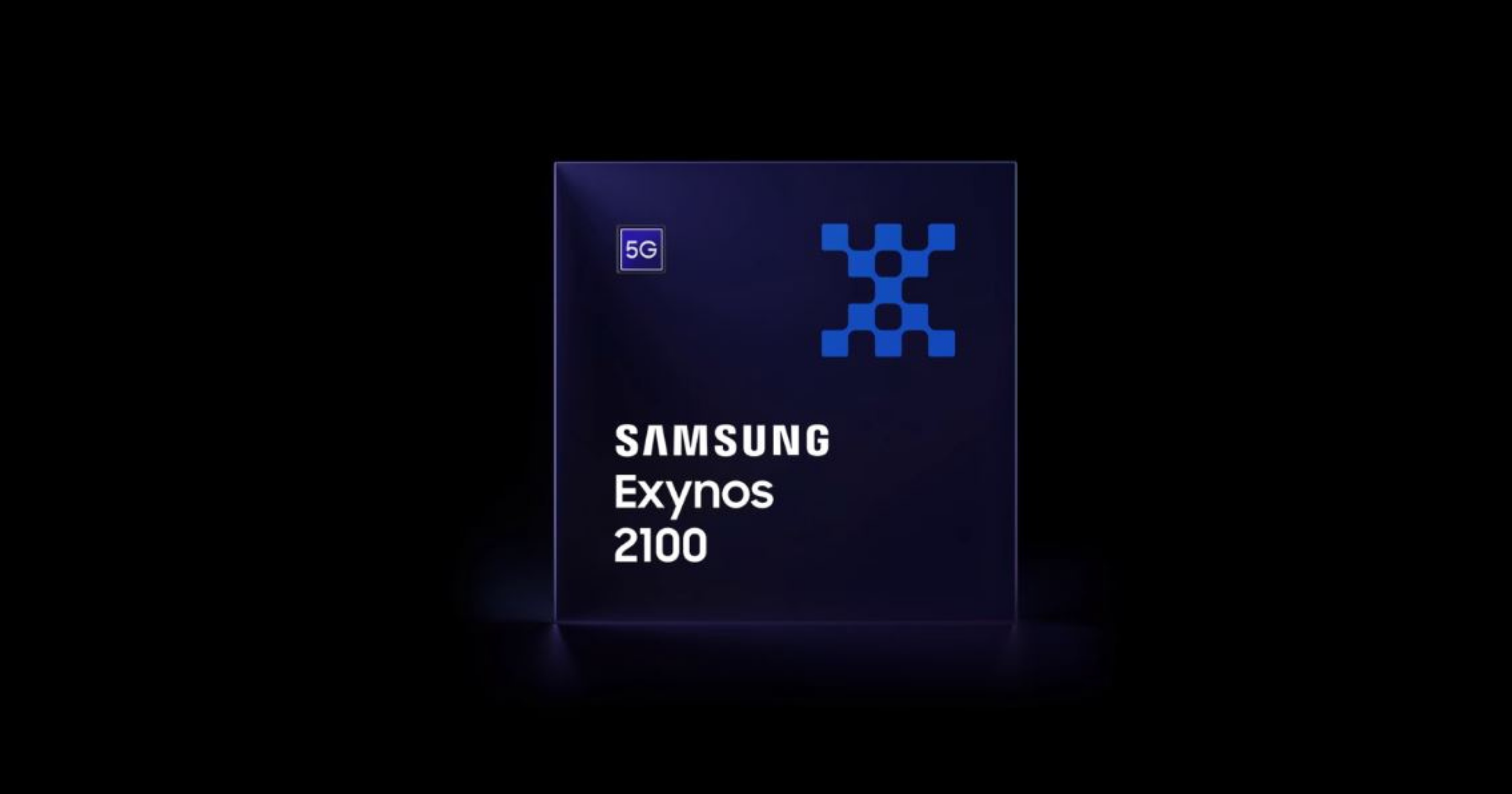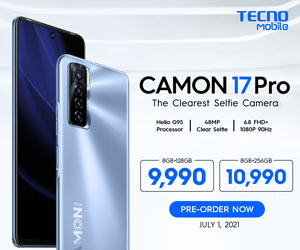 Alas! Samsung Exynos 2100 is here; the company's best mobile chip solution that will go up against the 5nm-based Apple A14 Bionic and Qualcomm Snapdragon 888. It's succeeding the Exynos 990 that's based on 7nm by offering an improved GPU, triple-core NPU, and better camera hardware support. While you can watch Samsung's 15-min event of the Exynos 2100 for all the details, we already rounded up the most exciting features in a short article that will take only a fraction of your time. 
During the event, Samsung focused on three aspects of the Exynos 2100 — performance & graphics, AI & camera, and 5G & security. 
1. New CPU Cluster
The Exynos 990 used a 2+2+4 cluster for its octa-core CPU, offering four efficiency cores, two performance cores, and two middle cores. With the Exynos 2100, Samsung is shifting to 1+3+4, which retains four low-power cores but with three middle cores and one performance core. According to the company, it yields up to 19% better performance in single-core and up to 33% in multi-core compared to the Exynos 990. 
The new format won't only allow for faster loading times and seamless multitasking, but it'll also keep power consumption significantly lower. More on that later.  
2. Mali-G78 GPU
As much as we want AMD GPU in a mobile chipset, ARM's Mali-G78 GPU is still a powerful solution that's baked into the Exynos 2100. Apparently, we're looking at up to an incredible 46% graphical processing performance over the Exynos 990. What's more, Samsung is using the new AMIGO technology that allows for stable frame rates during long periods of gaming. 
3. Triple-Core NPU for Better AI Performance
Samsung has increased the core count for the NPU of the Exynos 2100 from two to three. Now capable of up to 26 TOPS, expect smarter AI performance with supported devices. In the real world, you get a faster and more seamless integration of real-time filters, measurement, and even photo/video processing.
4. Faster 5G Speeds
Although 5G coverage is limited around the world, that won't stop Samsung from offering a better 5G solution to its consumers. That said, the new Exynos 2100 is now capable of churning out up to 7.3Gbps downlink speed in mmWave and up to 5.1Gbps in sub-6GHz. 
During the event, Samsung highlighted the 2nd phase of its 5G effort. This year, the company expects higher coverage percentage of mmWave across the world.
5. Better Battery Life
It's the first time Samsung has developed a 5nm flagship chipset, which should offer significantly better battery life due to the smaller node that allows for lower heat thermal output from the CPU, GPU, and NPU. Apparently, we shall expect around 20% lower power consumption while offering better performance.
6. Up to Six Cameras and 200MP
Last but definitely not least, the camera hardware support of Eyxos 2100 allows a device to sport up to a massive 200MP and up to six cameras. It also allows up to [email protected] video recording, [email protected] playback, and [email protected] recording. Samsung is also adding its multi-camera and frame processor (MCFP) that delivers combined data from multiple sensors to output better photos/videos. 
Samsung Galaxy S21 Series is going to be powered by Exynos 2100 and is also the first set of devices to do so. It's expected to launch on January 14th, with sales starting a week later.
Samsung Exynos 2100 Specs  — CPU, GPU, AI
Specs
Exynos 2100
Process (node)
5nm
CPU
2.9GHz Single-core (Cortex®-X1) +
2.8GHz Triple-core (Cortex®-A78) +
2.2GHz Quad-core (Cortex®-A55)
GPU
Mali™-G78 MP14
RAM / Storage
LPDDR5 / UFS v3.1
NPU
Triple-Core NPU
DSP
Hexagon 780
(fused scalar, tensor, and vector)
Image Signal Processor (ISP)

Single-camera Up to 200MP,
Dual-camera 32MP+32MP
Up to six cameras with four concurrent data processing

Bluetooth
5.2
Charging
–
Modem
5G NR Sub-6GHz 5.1Gbps (DL) /
1.92 Gbps (UL)
5G NR mmWave 7.35Gbps (DL) /
3.67 Gbps (UL)
LTE Cat.24 8CA 3Gbps (DL) /
Cat.18 4CA 422Mbps (UL)
Video
Up to 8K decoding: 60fps with 10-bit HEVC(H.265), 30fps with 10-bit VP9, AV1
Up to 8K encoding: 30fps with 10-bit HEVC(H.265), VP9
Display
4K/WQUXGA @120Hz
QHD+ @144Hz
Security
embedded secure element (eSE)
READ: 3 Biggest Upgrades of Snapdragon 888