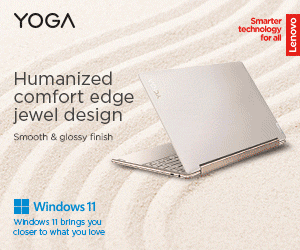 A few months after introducing its first foldable phone, Vivo released another model that is just a minor update to the original. We're talking about the Vivo X Fold+, which, as we said in a recent comparison, differs from its predecessor due to a larger battery, improved charging technologies, and an enhanced chipset. With its features, it is unquestionably on par with the most recent foldable phone from the industry's most significant brand: Samsung. We are, of course, speaking about the Samsung Galaxy Z Fold 4, which is currently accessible in the global market. Which of these two flagships is outstanding? We'll attempt to help you find out by comparing the major specs of the Vivo X Fold+ with the Samsung Galaxy Z Fold4.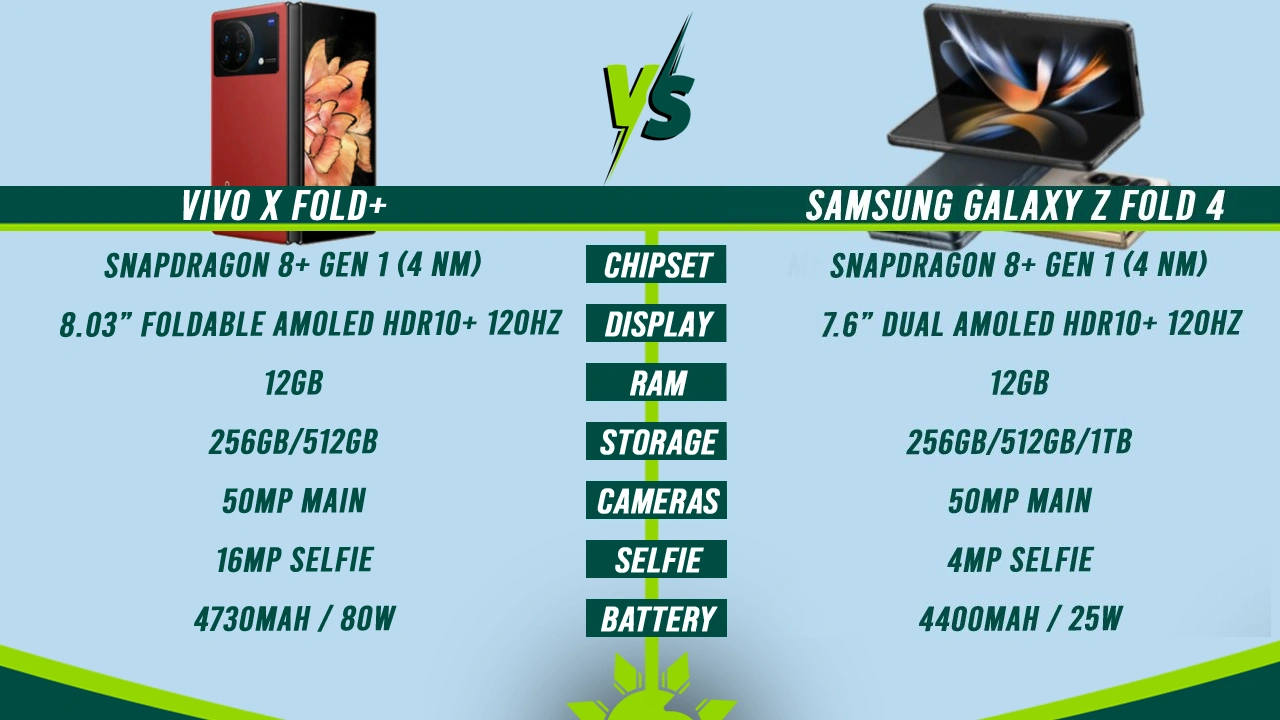 Related: Samsung Galaxy A5 2017 vs Vivo V5 Plus
Design
The Vivo X Fold Plus and the Samsung Galaxy Z Fold 4 share the same physical factor, with a large folding display located interior and a smaller exterior display for when you wish to use these devices as regular phones. From an aesthetic standpoint, I like the Samsung Galaxy Z Fold 4 merely because it has a more simple appearance: as seen by the photographs of this gadget, its camera module is smaller and less intrusive. However, some people love the beautiful red color option of the Vivo X Fold Plus, which is highly appealing owing to its leather back. In each scenario, you're looking at incredibly futuristic folding phones that won't let you down.
Display
The Vivo X Fold Plus and the Samsung Galaxy Z Fold 4 both have folding internal screens that allow them to be converted into tablets. The characteristics of the internal displays are fairly similar: they are AMOLED screens with Quad HD+ resolution, a refresh rate of 120 Hz, HDR10+ certification, and extremely high peak brightness. However, there are two significant differences: the first is that the Samsung Galaxy Z Fold 4 has a smaller display (7.6 inches versus 8.03 inches), and the second is that the Samsung foldable supports the S Pen, whilst the Vivo does not. The exterior display on the Vivo X Fold+ is superior: it is an OLED panel with a 6.53-inch diagonal, a Full HD+ resolution, and a refresh rate of 120 Hz. Both devices include an in-display fingerprint reader.
Camera
The Vivo X Fold+ is unquestionably the finest camera phone in our comparison. A 50 MP primary sensor with laser autofocus and OIS, an 8 MP periscope sensor with 5x optical zoom and OIS, a 12 MP telephoto lens with 2x optical zoom for portraiture, and a 48 MP ultrawide sensor comprises the quad rear camera configuration. The Samsung Galaxy Z Fold 4, on the other hand, has two front cameras capable of recording 4K videos: one with a 4 MP resolution and one with a 10 MP resolution.
Specs & Performance
There are no significant differences in performance between these two handsets because they are powered by the same mobile platform and have the same amount of RAM. The chipset is a Qualcomm Snapdragon 8 Plus Gen 1 built on a 4 nm manufacturing process and featuring an octa-core architecture comprised of a Cortex X2 CPU running at a maximum frequency of 3.19 GHz, three Cortex A710 CPUs running at 2.75 GHz, four Cortex A510 CPUs running at 1.8 GHz, and an Adreno 730 GPU. There is also 12 GB of RAM and at least 256 GB of storage. The Samsung Galaxy Z Fold 4 has an inbuilt storage capacity of up to 1TB, however, the Vivo X Fold+ only has 512GB. These phones ship with Android 12 and are modified by Funtouch OS and One UI, respectively. The Z Fold 4 is the only one featuring Android 12L, a customized version of the green robot designed for large screens.
Battery
Because the Vivo X Fold Plus has a larger battery, its battery life will undoubtedly be longer in a variety of conditions. It also charges faster due to the inclusion of 80W fast charging and 50W wireless charging.
Price & Availability
The Samsung Galaxy Z Fold 4 was released in our countrywide market with a beginning price of Php98,990, while the Vivo X Fold Plus was released in China with a starting price of €1450 or $1450 (roughly Php85,565). The Vivo will not be released on the worldwide market. While Samsung offers S Pen compatibility and improved software, the Vivo features sharper cameras, a larger battery, and quicker charging technology. Which one would you choose?
---
READ MORE