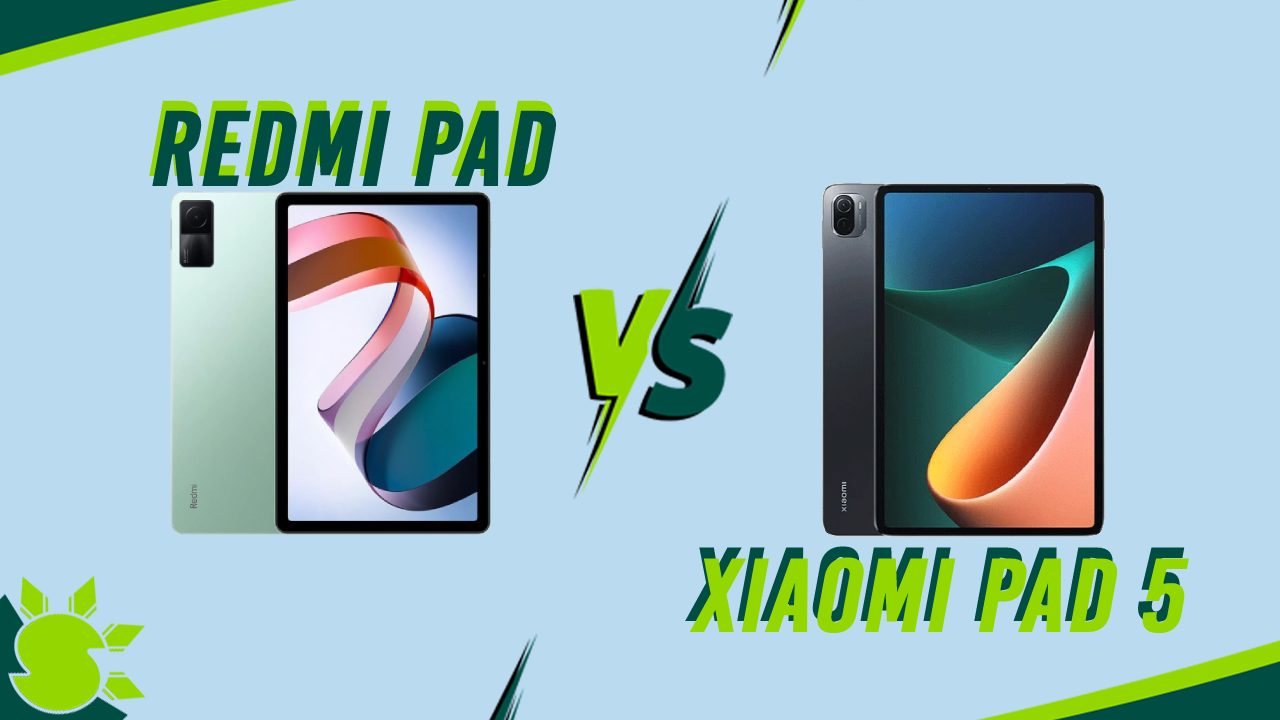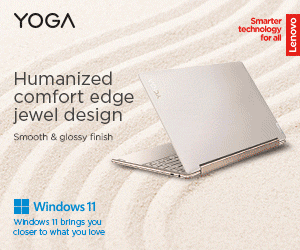 Years passed before Xiaomi entered the tablet industry, but this year is unique since its sub-brand Redmi unveiled its first tablet—the Redmi Pad. It is a cheap tablet with strong performance and a respectable specs sheet, as you probably anticipated. Last year, Xiaomi debuted a tablet in a comparable price range; now, it is offered at highly intriguing street costs. We're discussing the Xiaomi Pad 5. Many individuals are debating between the new Redmi tablet and the older Xiaomi tablet from last year because of the former's better value and the latter's more intriguing street costs. We'll attempt to help you find out by comparing the characteristics of the Redmi Pad with the Xiaomi Pad 5.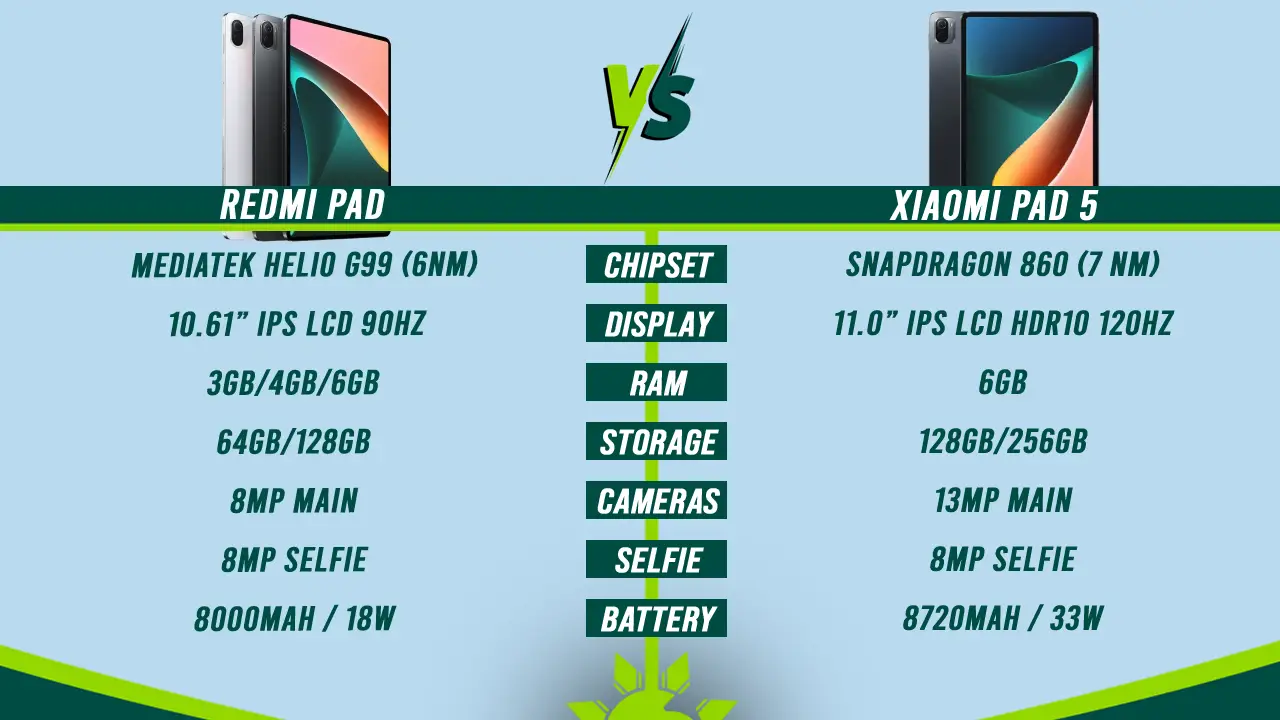 Watch: Xiaomi Pad 5 Review – 3 Months After!
Design
In our comparison, the Xiaomi Pad 5 is the best option if you're seeking for one of the prettiest tablets. It sports a sturdy design, featuring an aluminum frame, and a greater screen-to-body ratio, resulting in thinner bezels surrounding the display. The tablet is not that heavy, weighing just 511 grams, and it is incredibly thin—just 6.9 mm thick. The camera module just occupies a little amount of the upper left corner of the back cover and is not very intrusive. The Redmi Pad features broader bezels around the display and a larger camera module, but it is more compact than its internal counterpart because of the smaller display. It is also lighter, weighing only 465 grams.
Display
Unfortunately, inexpensive tablets do not have the greatest screens available and their quality is significantly inferior to that of phones. But the front panels of these two gadgets still look excellent. The Xiaomi Pad 5 has the better display of the two devices. It has an 11-inch diagonal IPS LCD screen, a Quad HD+ resolution of 1600 x 2560 pixels, a refresh rate of 120 Hz, HDR10 certification, and Dolby Vision support. This display can display up to one billion colors, however, it cannot display the vivid colors and the deep blacks offered by OLED displays. The Redmi Pad retains its IPS panel, although with a reduced 10.61-inch diagonal. It boasts a Full HD+ resolution of 1200 x 2000 pixels, a refresh rate of 90 Hz, and can display up to one billion colors. It is a lesser-quality panel because of its lower resolution and refresh rate, and it lacks sophisticated video certifications. Each tablet has four stereo speakers.
Camera
The Xiaomi Pad 5 has a superior primary camera, which is another key benefit. This tablet has a 13 MP camera on the back, which isn't much compared to phone cameras but is still a decent sensor for tablets and can capture 4K videos. The Redmi Pad's back camera is 8 MP.
Specs & Performance
The Xiaomi Pad 5 has the most powerful hardware. It is powered by Qualcomm's Snapdragon 860 mobile platform, which features an octa-core architecture and a 7 nm manufacturing process. A Kryo 485 Gold CPU with a maximum frequency of 2.96 GHz, three Kryo 485 Gold CPUs with a frequency of 2.42 GHz, four Kryo 485 Silver cores with a maximum frequency of 1.78 GHz, and an Adreno 640 GPU make up the chipset. High-end chipset with up to 256 GB of native storage and 6 GB of RAM (UFS 3.1). The Redmi Pad is powered by a 2.2 GHz MediaTek Helio G99 CPU and can accommodate up to 6 GB of RAM and 128 GB of native storage (UFS 2.2). The Xiaomi is more powerful, but it comes with Android 11, while the Redmi Pad comes with Android 12.
Battery
Not to mention, the Xiaomi Pad 5 boasts a larger battery, one that has an 8720 mAh capacity. Additionally, the 33W fast charging makes charging faster. A smaller 8000 mAh battery with 18W charging powers the Redmi Pad.
Price & Availability
The Redmi Pad starts at $250 or Php13,999, and the Xiaomi Pad 5 costs $350 or Php17,990 in the nationwide market. Which one would you choose?