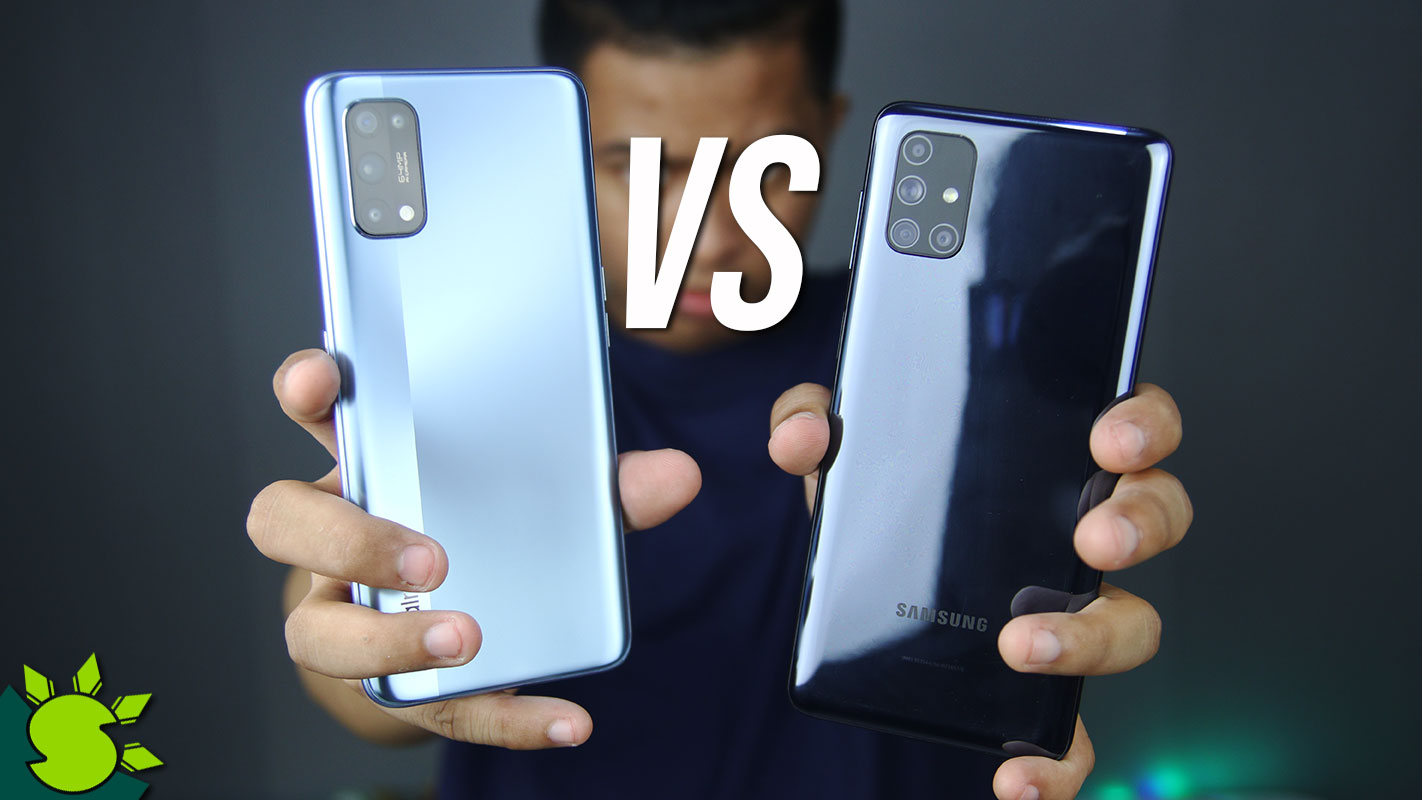 Lots of new smartphones unveiled this year, and if you thought about it, it is just two months away before 2020 ends. How time flies, I can't imagine but then, in that span of time, Smartphone companies manage to compete in the smartphone market despite this world's biggest problem. They're releasing newer, faster, and featured-pack smartphones just like the two phones we will compare. These two newer midrange phones are impressive, the Samsung Galaxy M51 and the Realme 7 Pro. If your neat picking on these two devices, this article might help you pick. Still, though, you have free will. So choose carefully.
READ: Redmi K30s with 144Hz, 12GB RAM, Snapdragon 865 Arriving On October 27
Let's start with the build
Since the design is subjective I'll pick my design of choice. For me, Realme 7 Pro has the best design. It is not just pleasing to look at, but it is functional. We get a device with almost unnoticeable fingerprint smudges, then it is soft with a matte texture, it is a premium look for me. Now, on the other hand, Galaxy M51, has a glossy plastic finish, which means that it is still in a polycarbonate plastic back with a glass-looking texture.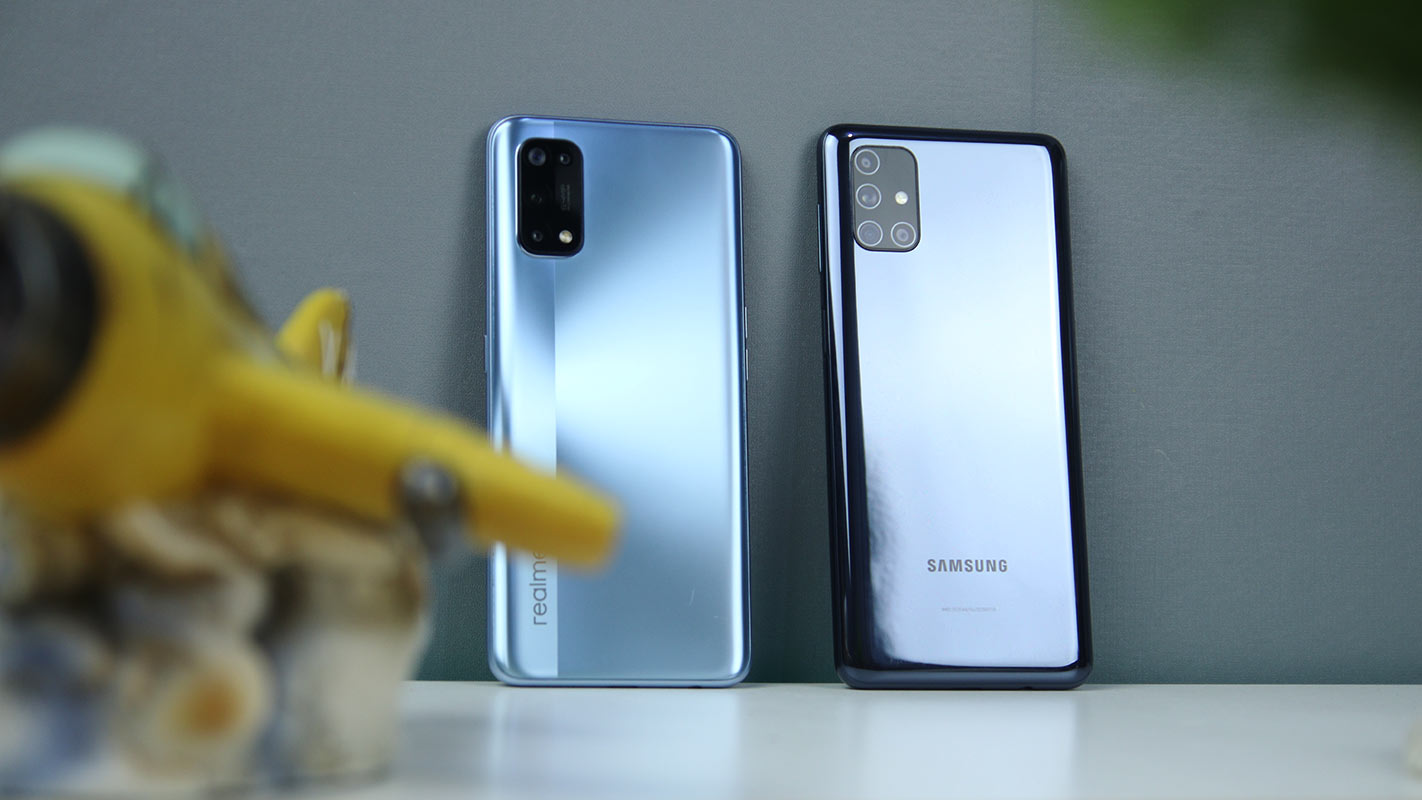 If I said that I picked the Realme 7 Pro it doesn't mean that Galaxy M51 is bad. You can tell by the quad-camera bumps especially on the Galaxy M51, it is thinner. This means that the phone will not be going to wobble on a flat surface.
Both are with different button placements, the power button on M51 also acts as a fingerprint scanner and it is located at the right side, along with the volume rocker on top. The Realme 7 Pro has under the display fingerprint sensor and the power button is just a power button.
On the left is the Realme 7 Pro's volume rocker along with the Simtray, while Galaxy M51 has its Simtray on the very top-left side of the frame. Both have 3 slots, two nano sim cards, and one expandable storage up to 256GB on Realme 7 Pro and 512GB on the Samsung Galaxy M51.
This slideshow requires JavaScript.
Underneath, both devices have 3.5mm headphone jack, microphone, USB Type-C port and speaker grille. And on top both have secondary microphone for noise cancelation.
READ: Moto Razr 5G, Moto G 5G Plus Now Official, Priced at P72,990 and P16,990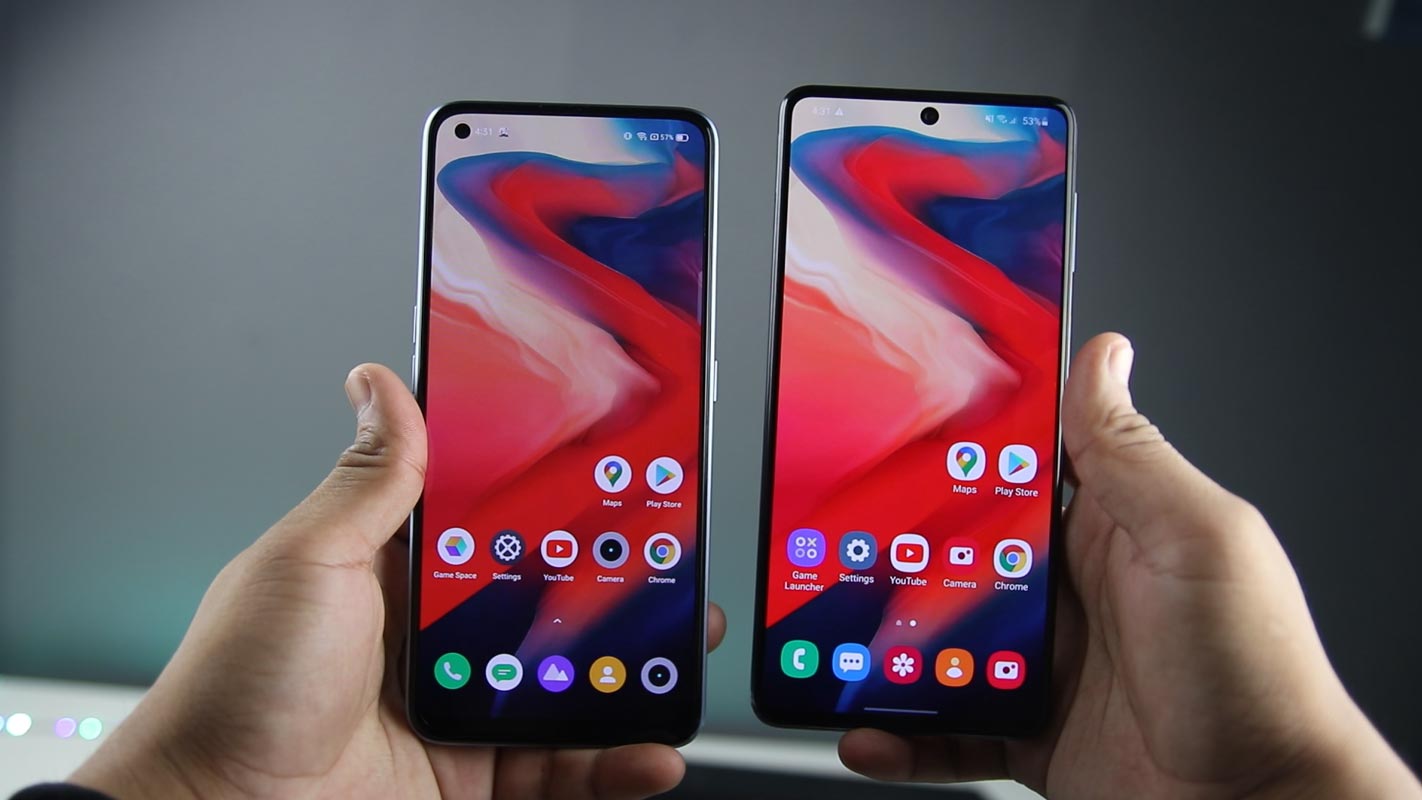 Holding the two phones with my bare hands, the Galaxy M51 is heavier and hefty since it has a larger battery capacity, 213g compared to Realme 7 Pro with 182g. Realme 7 Pro is quite thinner at  8.7 mm compared to the 9.5 mm thickness of the Galaxy M51.
On the top front, both devices have hole punch cutouts, a balanced look on the Galaxy M51 as it is located in the middle. It is a little bigger compared to the cutout of Realme 7 Pro that is placed on the top left side of the screen, which is the ideal place since it is a bit less distracting when watching movies or playing games.
For the build, we'll go for the Realme 7 Pro's less distracting and easy to carry around device.
Display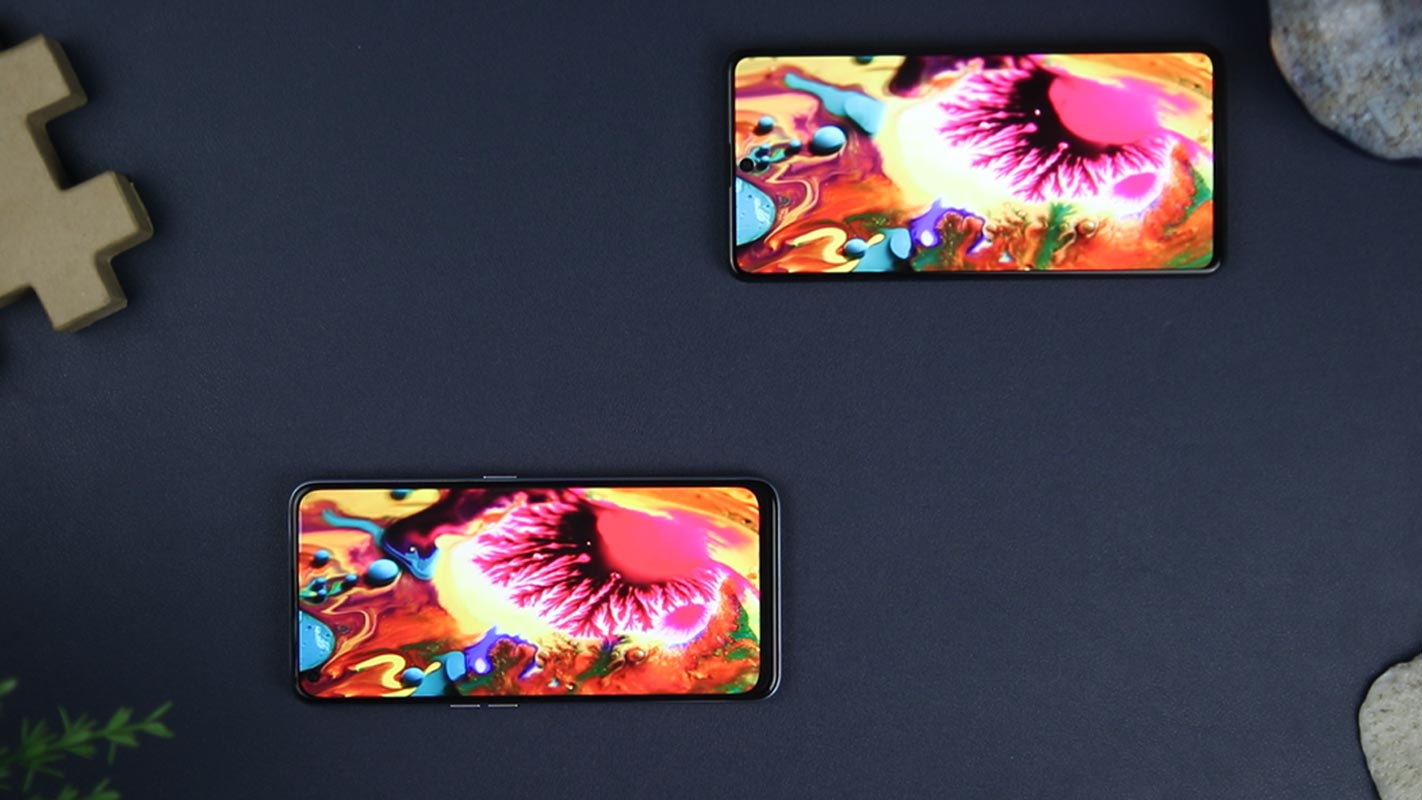 On their display, Samsung Galaxy M51, boasts a larger screen of 6.7-inches compared to the 6.4-inches of the Realme 7 Pro, both in FHD+ and have Gorilla Glass 3 protection. On its bezels, Realme 7 Pro has a bigger chin and it has larger bezels compared to Galaxy M51.
READ: Isuzu MU-X 2021 launched with all-new design, P1.3M price
This slideshow requires JavaScript.
In terms of the display quality, Galaxy M51 is a bit punchier in color since it has Super AMOLED Plus. Also, the screen vibes feel premium since it is a bit in a warmer tone while the Realme 7 Pro is on its whitest white. The whites on the screen shifts on Galaxy M51 when viewing on the narrow side while Realme 7 Pro still has the punch in color since it is also an AMOLED display, and the viewing angle is great with slightly contrast shift, brightness is also great especially outdoors on both phones.
For this, the Galaxy M51 takes the place for having a punchier and larger screen.
Camera Quality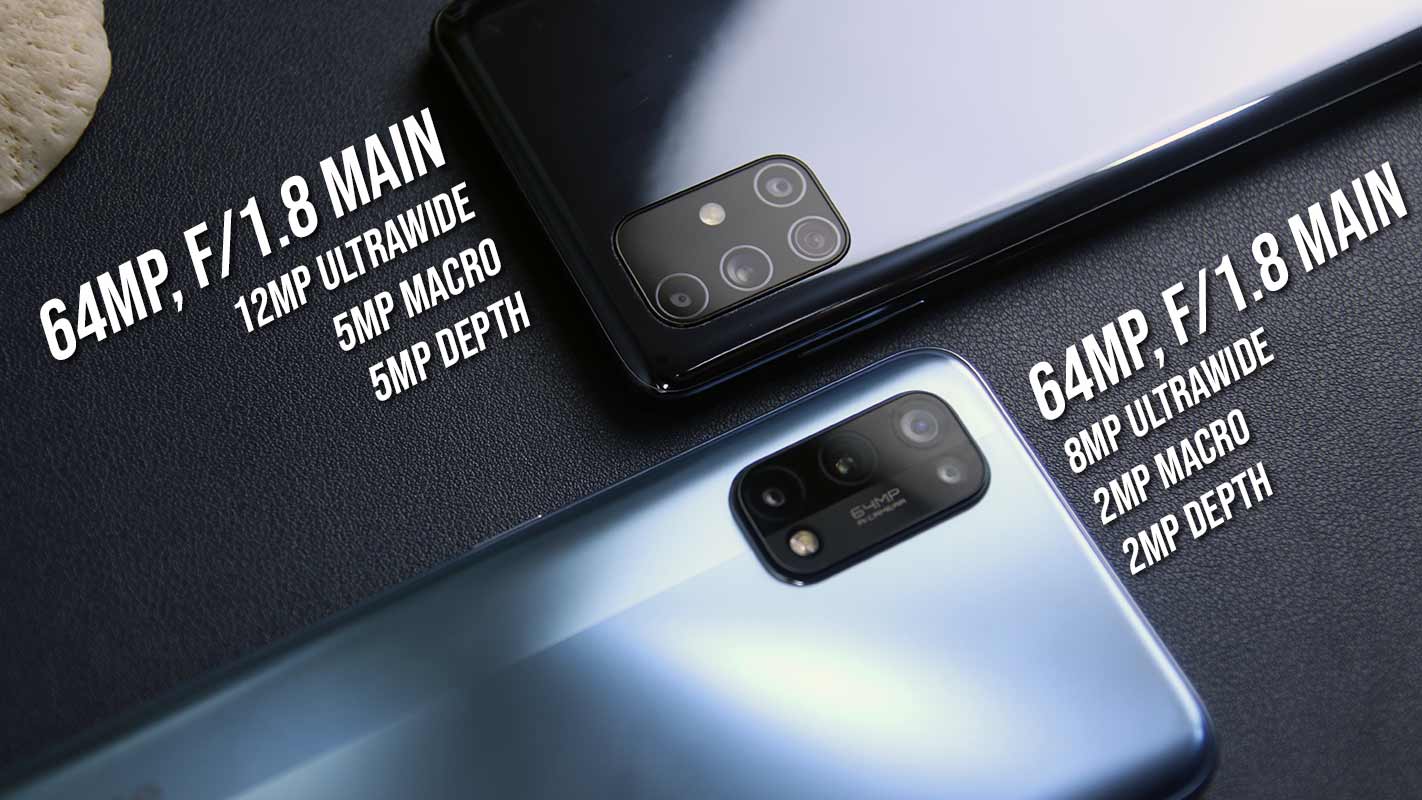 Both cameras are backed with 64MP Sony IMX 682 on the main cam, a wider and more megapixel count on Galaxy M51's ultrawide, and lastly higher megapixel on the depth and macro. Just so you know, even though there is some difference on paper, the camera quality will depend on the image processing of the two phones and the AI that aids the software.
This slideshow requires JavaScript.
Seeing the main camera output outdoors, what we noticed at first is the dynamic range. Realme 7 Pro has a better dynamic range as it can output fewer shadows and balance highlights which Samsung M51 is noticeably lesser. Also, white balance and exposure value are less, a cooler tone on Galaxy M51 and on point whites on Realme 7 Pro.
While on ultrawide, yes, the Galaxy M51 is wider with 123° field of view. It has more megapixel but the camera processing isn't that optimized, still in a cooler tone on Galaxy M51.
READ: Realme 7i Full Review – What was Improved?
White balance, as you may not know, can affect the overall image. Realme 7 Pro has a good white balance that outputs a good-looking photo and enabling both AI colors and HDR, the result is vibrant and alive. Galaxy M51, on the other hand, enhances the quality of its output but compared to Realme 7 Pro, the difference is noticeable, remember that this is in AI color mode that boosts colors and overall image.
This slideshow requires JavaScript.
In a very low light scenario, both can't see the details in the dark since the images are captured with almost no lights. But when we turned on the Night mode feature on both devices, we get a brighter image on Realme 7 Pro while we can't see major details on the Galaxy M51, also Realme 7 Pro has another Night feature which is the tripod mode and it has a sharper look.
This slideshow requires JavaScript.
Adding depth to the shot using portrait mode, both have a great subject to background separation but Realme 7 Pro outputs more bluish sky even shooting with portrait mode. We concluded that before it applied the blurry background it will first process the HDR then the AI will apply the artificial bokeh. And it ouputs a natural bokeh on its blurry background while still balancing the overall image.
This slideshow requires JavaScript.
Now samples from macro shots, outdoors the macro photography on Galaxy M51 is alive. It doesn't have the grain and it has an overall image quality than the Realme 7 Pro, there's no doubt that the macro lens of the Galaxy M51 is no gimmick.
For video recording, both phones can shoot [email protected] resolution, Galaxy M51 doesn't have [email protected], it can only shoot at max 30fps on all clips. However, it can shoot 4K Ultrawide and 4K on the front cam. What stands out with the Realme 7 Pro is the ease of stabilization on all video resolution even on the front cam. Both phones though offers stabilization option in the viewfinder, an Ultra Steady feature on Realme 7 Pro and Super Steady on Galaxy M51. Though Realme 7 Pro has another stabilization feature which is the Ultra Steady Max that shoots a wider field of view plus stabilization also it has live bokeh effect when shooting videos. If you want to see the quality watch our video version right above this paragraph.
READ: Vivo V20 SE vs V20 vs V20 Pro – Which Is the Right Phone for You?
Selfie
This slideshow requires JavaScript.
Switching to selfie, Galaxy M51 shoots a true-to-life skin tone outdoors and it has great contrast. Background blur is great on Galaxy M51 while Realme 7 Pro bokeh feels unnatural and there's a lot of circles which, somehow, is distracting in the overall image. However, shooting indoors, the output turns around, Realme 7 Pro is now close to true-to-life skin tone while Galaxy M51 outputs pinkish skin tone and deeper blacks. Still M51 has a standout selfie and it appears flattering than the output of the Realme 7 Pro which is wider but in return my face appeares to be stretched out.
Camera Features
Now for the Camera Features, both have tons of feature-packed for your day to day use. Realme 7 Pro's camera features are really wanted and sought after features on all devices including all video stabilization on all video resolution, like I said earlier. Also it has different night or lowlight modes including nightscape, pro nightscape, tripod mode, and starry mode. Still Realme 7 Pro, has an ultra night on video recording which is not ideal in super low light situations but the fact that it introduces details on the video in super lowlight when Galaxy M51 can't. There's also an expert mode that can shoot in RAW and full resolution of 64MP pro mode and Video Pro Controls. Talking about pro mode, Realme 7 Pro shoots up to 32s shutter and up to 6400ISO.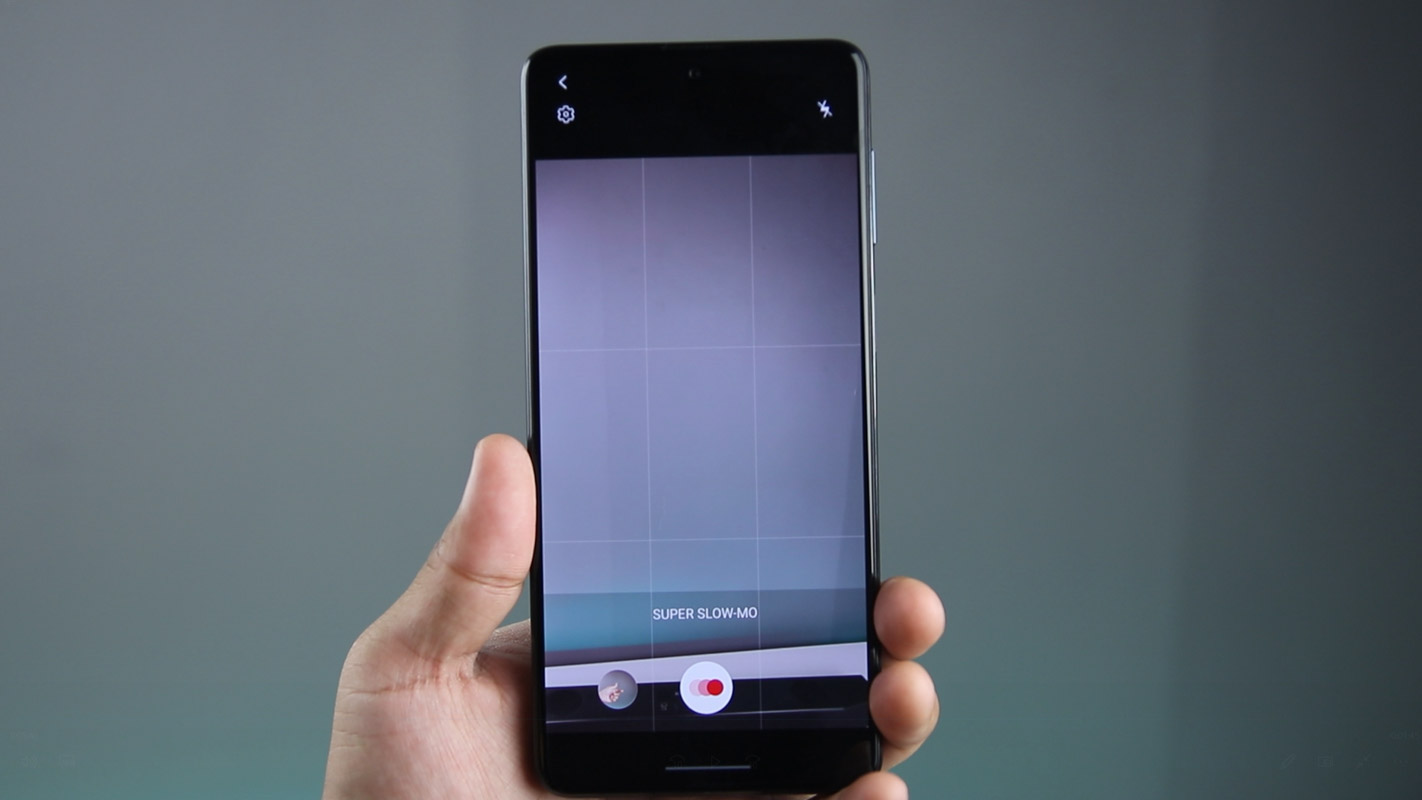 Galaxy M51 is still competing, it has a super-slow-motion of 960fps in 720p quality while Realme 7 Pro can only shoot up to 240fps. Single take which captures every type of content including video, gif, picture, etc. in just one simple click. It also has a pro mode that dials shutter and ISO,however, there is no option for RAW or Full resolution mode in the view finder. Though it has unique features such as hyper-lapse, and AR Camera.
For the camera section
Shooting with the main camera Realme 7 Pro wins in this round.
Then shooting Selfies we will give it to Galaxy M51.
Camera Features Realme 7 Pro has more reliable and useful features for day-to-day use, so for the camera features and capability Realme 7 Pro gets it.
READ: Top Choetech Accessories for the iPhone 12 Series
Performance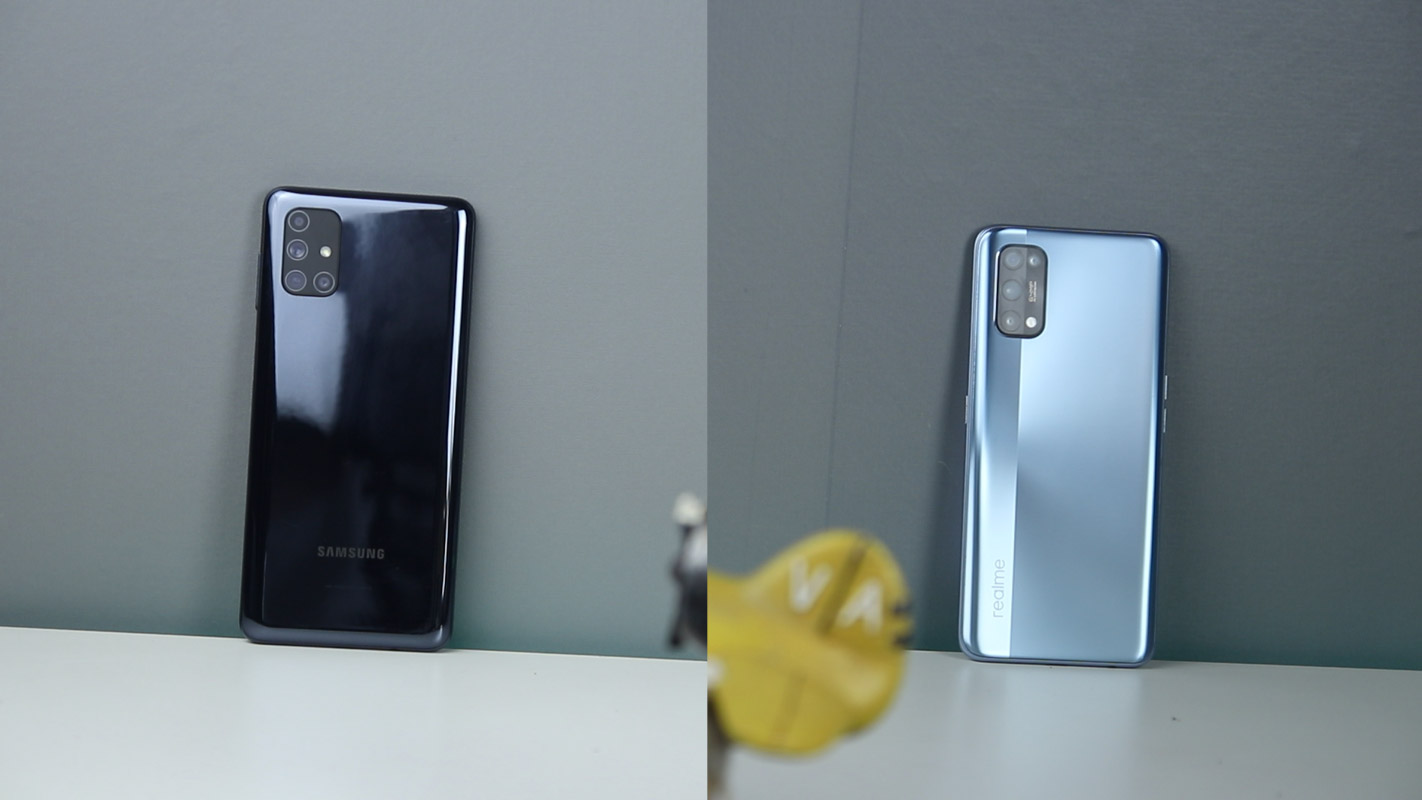 Samsung Galaxy M51 is powered by Snapdragon 730G (8nm) while Realme 7 Pro is powered by the Snapdragon 720g (8nm) process. Both use big little technology with 8GB of ram plus 128GB in the memory. Just so you know, it is not just the numbers that we depend on. 720g is slightly powerful than 730g, and according to the benchmarks, Realme 7 Pro wins in numbers. Galaxy M51 is a bit higher in multitasking but when it comes to gaming Realme 7 Pro is a little bit faster.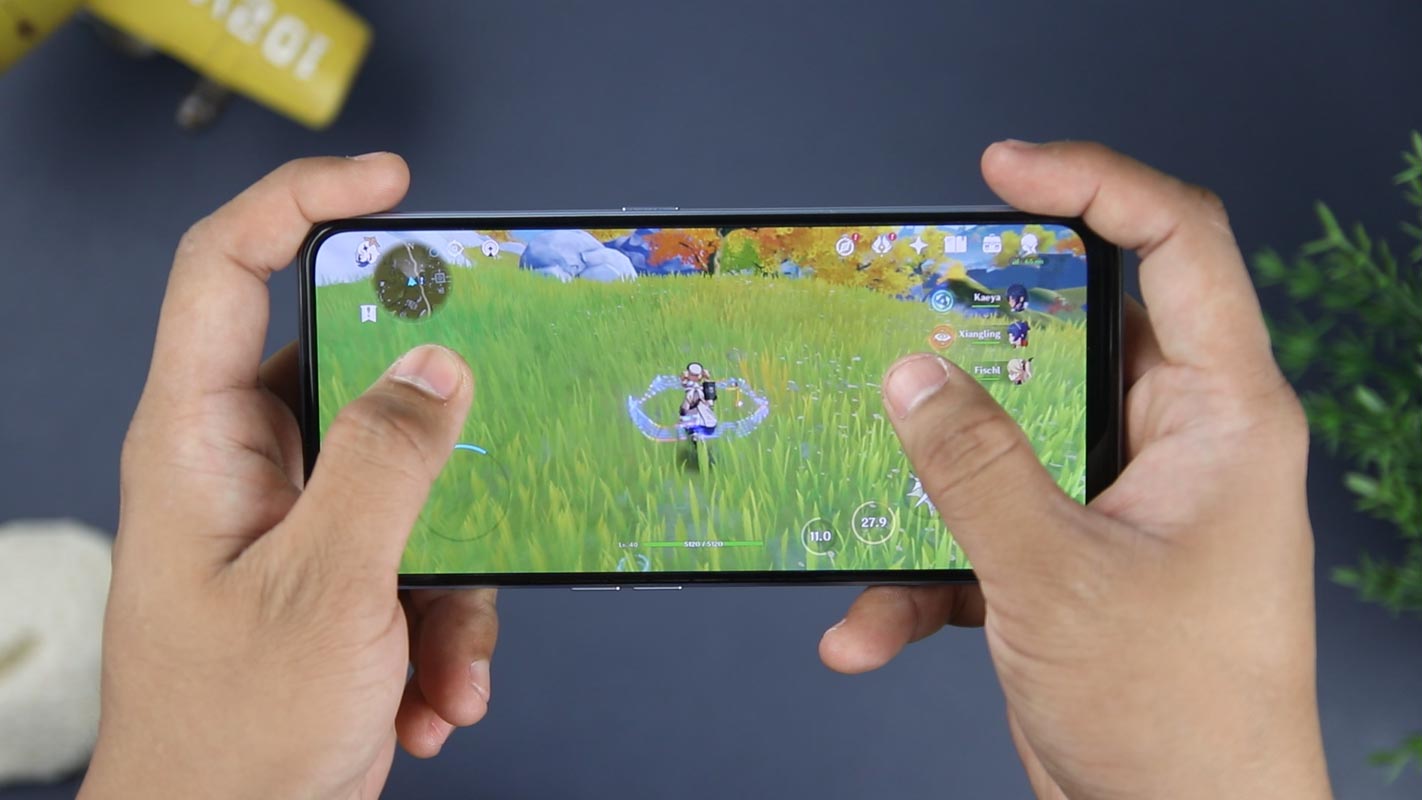 Performance is great on the two devices. Realme 7 Pro is slightly faster compared to the Samsung Galaxy M51 and in gaming, Realme 7 Pro is also leading. We tried playing WildRift and Genshin Impact and we almost got the same result. Both have no problems playing WildRift even in max settings but on Genshin Impact, Realme 7 Pro can go up to 45fps in the recommended settings while Galaxy M51 only have 32fps.
Software
This slideshow requires JavaScript.
Both phones are running on Android 10.0 with Realme UI on Realme 7 Pro and One UI 2.0 on Galaxy M51. The user interfaces on both phones are lightweight with no lags when browsing and navigating. But the reliability of Galaxy M51 is what other users need. It has its own Samsung apps which seamlessly fits on the google services. It has its own game launcher with unique and informative features and also comes with a game booster which makes the UI more alive and functional. While Realme 7 Pro has its own game space as well but feature-wise and reliability-wise, one UI can give more user-friendly experience.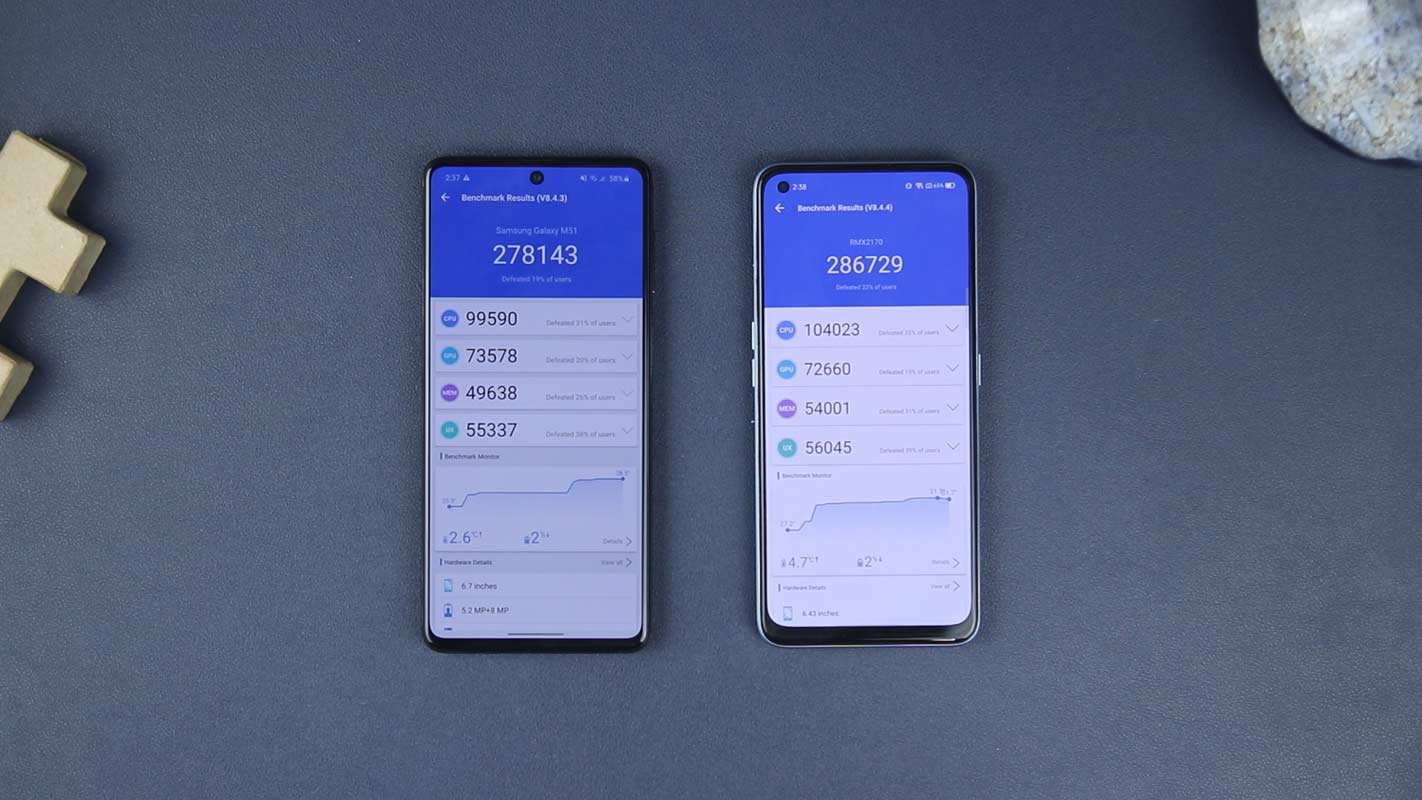 Overall, there's no complaint regarding the performance of the two phones, it's slightly difficult to test the capabilities since both have smooth UI's but on our benchmarking, speed tests and fps test in gaming Realme 7 Pro wins, on its UI and software reliability we chose Galaxy M51.
READ: POCO X3 NFC vs iPhone 12 – Why Do You Even Need an iPhone?
Battery
Now to the battery performance. Here's the challenging thing, Realme 7 Pro is backed with a 4500mAh battery while Galaxy M51 has a monstrous 7000mAh power cell. On paper, it really has a huge difference, but that's not just the case. Realme 7 Pro can be fully charged in about 37mins based on our charging test because of it's impressive 65W Super Dart Charging capability while the Galaxy M51 only have 25W of fast charging hence the charging time is a bit longer. Still, we are relying on how the phone can last up to a day of gaming, outdoor use, and navigation.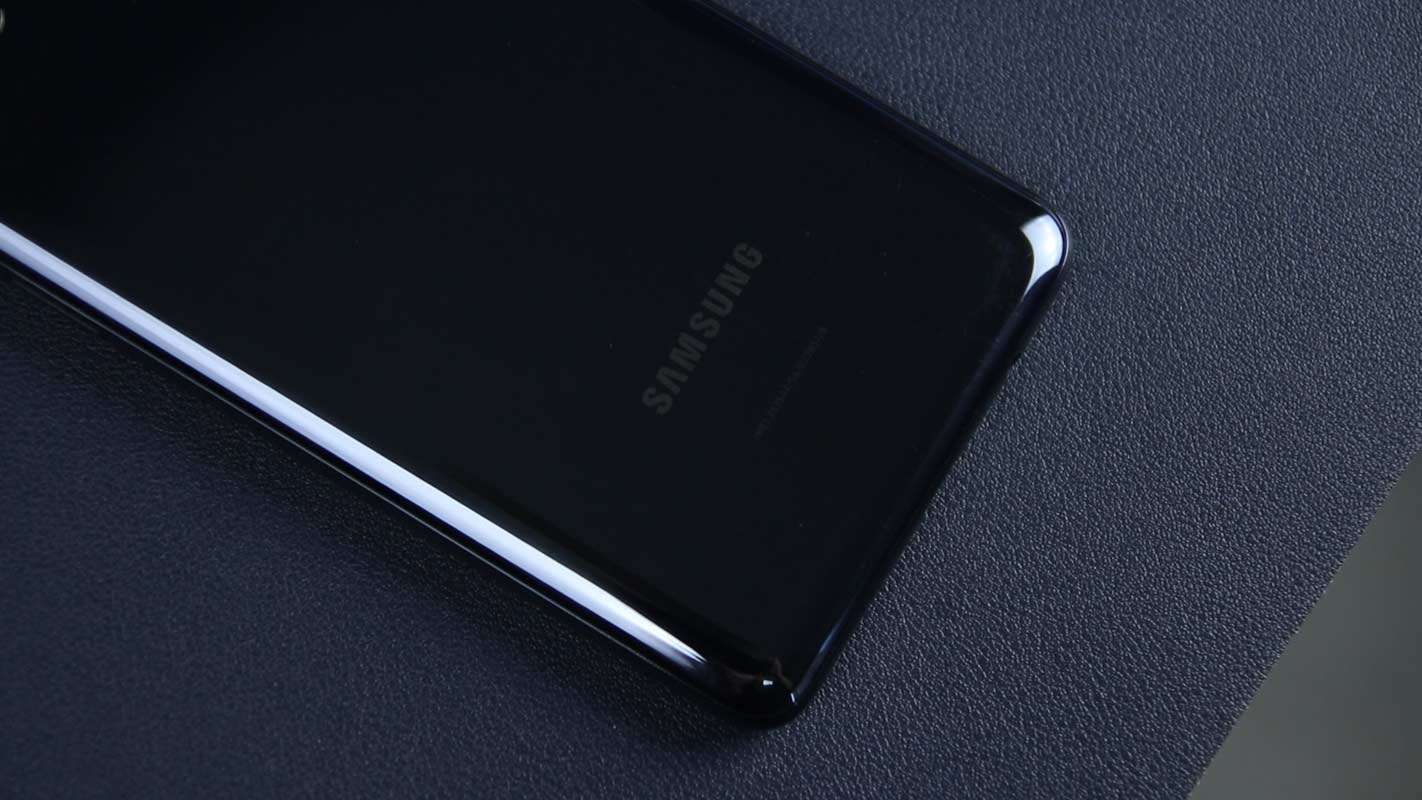 So for the Battery both have satisfaction and both have their unique specs but we are looking for comfortability, hence Galaxy M51 gives you that kind of extended usage of the device.
Audio
As for the audio both have down-firing speakers although Realme 7 Pro introduces another speaker on top which means that it has dual speakers or surround sound. It makes the overall feel immersive. And talking about quality, Galaxy M51 has a bassy sound however it produces higher tones in max volume, while Realme 7 Pro has balance and great sound because of the surround sound it can give. Both have Dolby Atmos software and Hi-Res which will enhance the sound quality.
Hands down to the audio of the Realme 7 Pro, thanks to the hybrid dual speakers.
READ: Cheap 4K TVs Under Php20,000
Price
This slideshow requires JavaScript.
For the pricing, Realme 7 Pro is priced at P17,990 (8GB+128GB) while Samsung Galaxy M51 costs P19,990 (8GB+128GB). Realme 7 Pro costs less and if you compare the price, when you add more you'll get the larger screen and higher battery means you get hardware. But you'll lose the camera features, camera quality, faster charging, Audio quality, and premium less hassle build of Realme 7 Pro.
For this section Realme 7 Pro wins in terms of price ratio.
So for our rundown
Build – Realme 7 Pro, because of  less distracting, convenient and easy to hold.
Display – Galaxy M51, thanks to a punchier and larger screen.
Camera Quality – Realme 7 Pro, AI image processing outputs quality pictures.
Camera Features – Realme7 Pro, 60fps, Pro Mode, and different Night Modes.
Selfie Quality – Galaxy M51, it outputs more flattering selfie.
Performance – Realme 7 Pro, Higher numbers, higher fps.
Software Reliability – Galaxy M51, it offers more user-friendly apps.
Battery – Galaxy M51, because of the satisfaction we can get on the 7000mAh.
Audio – Realme 7 Pro, thanks to Dolby Atmos and Dual Stereo speaker.
Price – Realme 7 Pro, More affordable.
We get an overall score of 6-4 for the Realme 7 Pro.
Conclusion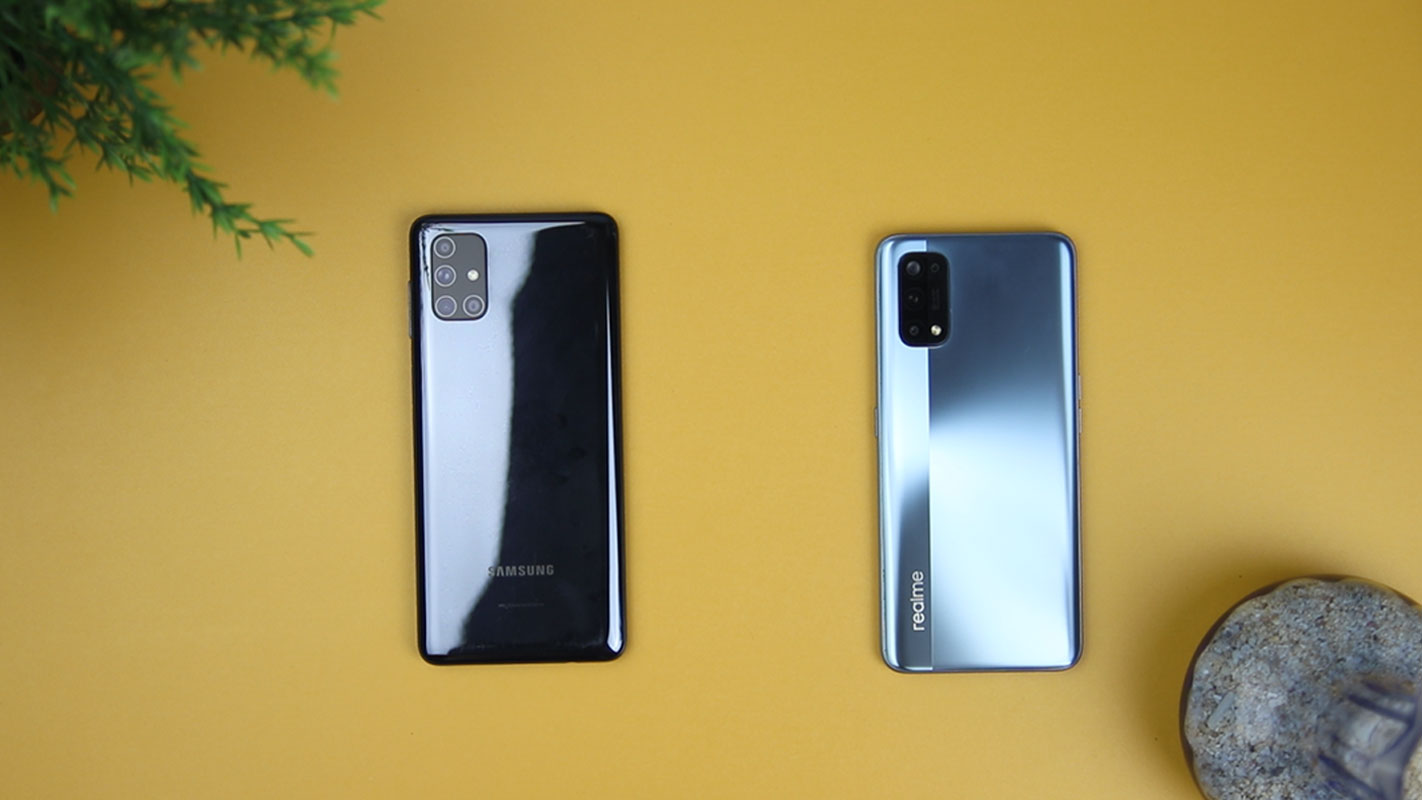 Both have the feels, a little hefty build on the Galaxy M51 but you'll get satisfaction since it has a large 7000mah battery and greater display. Meanwhile, Realme 7 Pro feels lightweight with ease and we found it convenient to use, imagine charging your phone in half an hour with acceptable screen time and packed with lots of camera features and best to shoot at night time. For this, we can only say that the camera performance of Realme 7 Pro is a standout because of the camera features and quality. Galaxy M51 has lot's of camera features as well but feels unsatisfying when you compare it to the Realme 7 Pro. Realme 7 Pro has powerful chipset when gaming but if you're into some all-day gaming Galaxy M51 is your best choice. Value-wise we recommend getting Realme 7 Pro for its camera and performance.
For you, what's your phone of choice? Feel free to comment below.
READ: OPPO Find X2 League of Legends Is Now Official, Only 3000 Units Made Worldwide