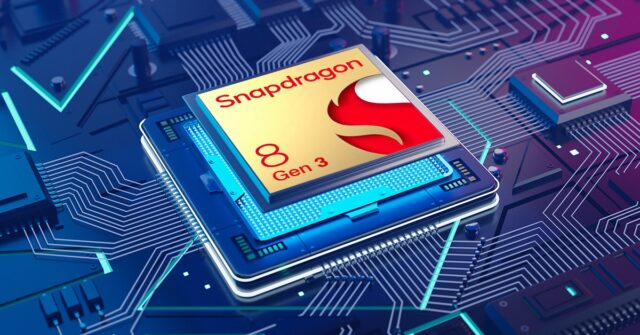 Snapdragon 8 Gen 3 system-on-a-chip (SoC) would be coming out in two different versions. The tech giant is likely to show off the top chipset at the Snapdragon Summit on October 24th, which is next month.
The powerful Snapdragon 8 Gen 2 SoC, which is often found in top Android phones, will be replaced by the Snapdragon 8 Gen 3 SoC.
Taiwan Semiconductor Manufacturing Company (TSMC) will make the new SoC using their 4nm process node, which should lead to big improvements in performance and energy economy.
Both versions will have the Cortex-X4 prime CPU core, the Cortex-A720 speed CPU core, and the Cortex-A520 efficiency CPU core.
However, the way they are made is different. The main version will be made with TSMC's 4nm process node, and the other will be made with TSMC's N3E (improved) 3nm node.
This change to a smaller 3nm process node indicates a big step forward in technology.
The 3nm version has smaller transistors, which allow for a tighter layout. This could make this chipset even more powerful and energy-efficient than its 4nm version.
This plan is similar to what Qualcomm did in 2022 when it updated the Snapdragon 8 Gen 1, which was made using Samsung's 4nm process, with the Snapdragon 8+ Gen 1, which was made by TSMC on their own 4nm node.
That change made the machine 30% more efficient and helped keep it from getting too hot.
The upcoming event will probably answer a lot of questions about the new chipsets, but it's still not clear if the second version will be called Snapdragon 8+ Gen 3 or if Qualcomm will choose a different name.