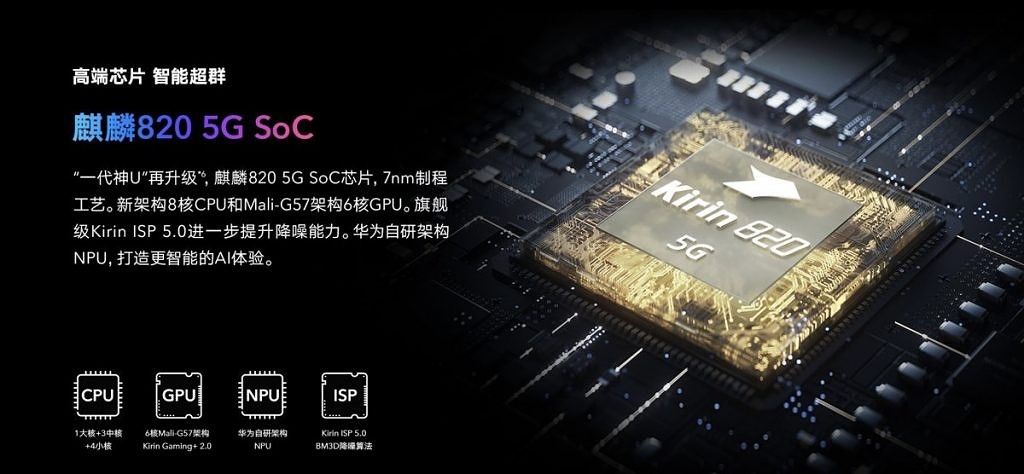 It's finally here, HiSilicon's Kirin 820 mid-range chipset that features a built-in 5G modem. It has nearly the same setup as Qualcomm's Snapdragon 765G which is aimed at the premium mid-range segment. With the Kirin 820 debuting first on the Honor 30S, the Chinese company has finally shared what its newest SoC can do. Spoiler alerts, it's a lot more than what the competition has to offer.
READ: Top 5 Snapdragon 765G Phones in the Philippines

Mid-Range Huawei Chipset Gets NPU
From real-time 3D face effects to fake bokeh, the neural processing unit (NPU) is the one responsible for processing all those digital effects. While in the past, CPU and GPU worked hand-in-hand to apply these graphical effects, having it offloaded to a built-in NPU means better power efficiency and faster processing. In Kirin 820, Huawei has added an in-house NPU which is touted to improve AI performance by 73%. If you're a massive TikTok user, phones with this chipset may be worth looking at. 
More Powerful Than a Flagship Chipset

The reason why Android enthusiasts like us are excited about the Kirin 820 is because of the way it's shaping the industry. Huawei is introducing a mid-range chipset that's more than powerful than the Snapdragon 855, which, by the way, still powers the likes of Samsung Galaxy Fold, OnePlus 7 Pro, and even the Galaxy Note 10 series.
In a Geekbench test, Kirin 820 with Cortex-A76 cores and a Mali-G77 GPU managed to best both the Kirin 980 and SD 855 by a slight margin, with a bigger difference compared to the former. And to call it a mid-range chipset is baffling. We know that synthetic benchmarks don't say the whole story, but, it gives us a glimpse of what to expect from a device. 
See the trend here? Huawei is shaping a new mid-range segment that can go head-to-head against the high-end segment. All while keeping 5G connectivity in tow.
Affordable 5G 
Bringing us to the 5G talk, Kirin 820 is compatible with dual-mode standalone and non-stand alone 5G. Yes, it doesn't carry the mmWave that can reach up to 1Gbps, however, the sub-6GHz offers a wider and stronger connection without the need to stand beside a 5G tower. Having 5G in an affordable phone with a powerful CPU and GPU makes all the sense if you're looking for futureproofing.
It. Can. Game.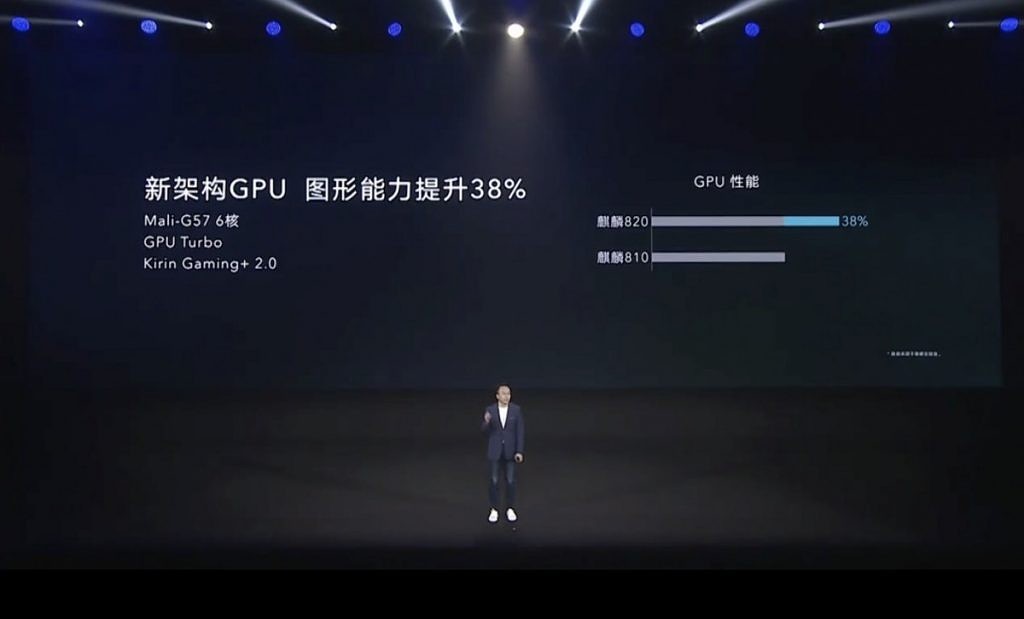 While having a powerful combo of CPU and GPU is paramount in gaming, it's the stuff behind the scene that we usually take for granted. Focusing more on the GPU, Kirin 820 is using the Mali-G57 graphics unit that offers six processing cores. Compared to its Mali-G52 predecessor, the performance boost reaches up to 38%. However, that's still not on par with the Mali-G76 MP16 that's found in the P40 series. That's where software enhancements come in.
Huawei is bringing GPU Turbo support and Kirin Gaming 2.0+ features to the Kirin 820. These two ensure that the gaming experience is rid of lags and stutters while keeping the temperature in check. With battle royale games lasting at least 20minutes, these features should be the one you're looking for in a gaming phone.
Kirin 990 Camera Features
In case you didn't know, Kirin 990 SoC is the most powerful chipset to date from Huawei. It's currently found inside the P40 series. How would you feel when Kirin 820 has camera features that are available to P40 phones only? Aside from powerful performance, expect better image processing as well, thanks to the Kirin ISP 5.0 that offers noise reduction for both photos and videos. It also unlocks 4K @ 60fps video recording. 
Kirin 820 is one of the most exciting SoCs in 2020, so far. It's cheap, affordable yet powerful. If we're talking about value, we feel like it offers a lot more of that than the Snapdragon 765G. 
READ: Huawei P40, P40 Pro, and P40 Pro+ Official Accessories