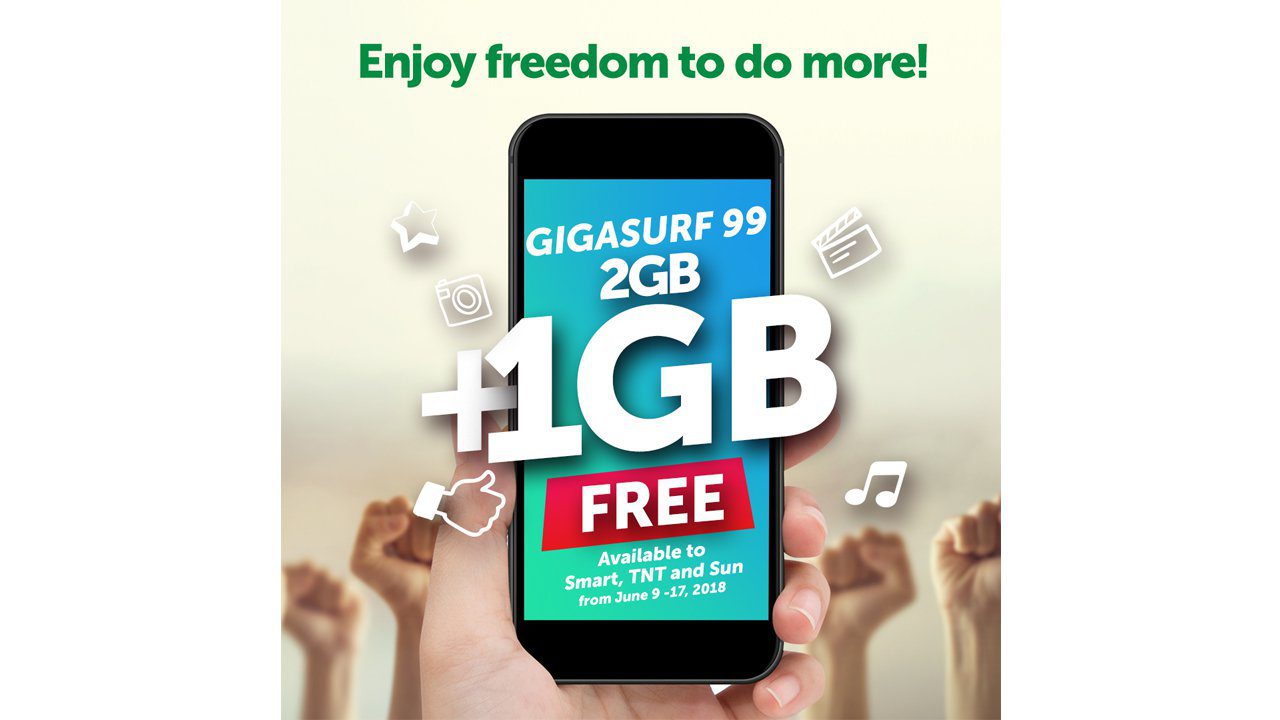 In order to commemorate Independence Day, you can enjoy FREE 1GB data when you register to Giga Surf 99 using your Smart, TNT, or Sun prepaid account from June 9 to 17, 2018.
Instead of the usual 2GB data that you get when using Giga Surf 99, you'll be able to use a total of 3GB data along with unlimited texts to all networks valid for seven days.
You may avail this promo in the following ways:
Smart Prepaid – Simply text GIGA99 to 9999.
TNT – Text GIGA99 to 4545.
Sun – Text GIGA99 to 247.
With 3GB of data, the user may be able to do a range of things from watching their favorite series, playing online mobile games, or simply checking on their friends through social media accounts.
Since the application, YouTube, normally uses up too much data, the user may still watch videos in it without having to worry about finishing all their data in one go. Registering to Giga Surf 99 also gives Smart and Sun Prepaid customers up to one hour of Free YouTube every day for seven days.
So what are you waiting for? The promo only runs from June 9 to 17, 2018, so make sure to register before it's too late.