With their new ADA Lovelace architecture and DLSS 3, NVIDIA revealed the GeForce RTX 40 Series of GPUs intended for creators and gamers.
The RTX 40 Series GPUs, the first in the world to leverage the new NVIDIA Ada Lovelace architecture, use artificial intelligence to create pixels.
The company's Deep Learning Super Sampling neural graphics technology for games and innovative apps. NVIDIA DLSS 3, was also unveile by Huang. For speedier gameplay, the AI-powered system can produce complete frames, and letting the GPU independently generate vast structures can get around the CPU's performance restrictions in video games. 
Many top game developers in the world have backe the technology, and more than 35 games and apps will soon be release using it on well-known game engines, including Unity and Unreal Engine.
Nvidia GeForce Rtx 40
The RTX 40 Series GPUs also include several significant technology advancements, such as:
Streaming multiprocessors

 with up to 83 teraflops of shader power — 2x over the previous generation.

Third-generation RT Cores

 with up to 191 effective ray-tracing teraflops — 2.8x over the previous generation.

Fourth-generation Tensor Cores

 with up to 1.32 Tensor petaflops — 5x over the previous generation using FP8 acceleration.

Shader Execution Reordering

 (SER) improves execution efficiency by rescheduling shading workloads on the fly to utilize the GPU's resources better. As significant innovation as out-of-order execution was for CPUs; SER improves ray-tracing performance by up to 3x and in-game frame rates by up to 25%.

Ada Optical Flow Accelerator

 with 2x faster performance allows DLSS 3 to predict movement in a scene, enabling the neural network to boost frame rates while maintaining image quality.

Architectural improvements

 coupled with custom TSMC 4N process technology result in an up to 2x leap in power efficiency.

Dual NVIDIA Encoders 

(NVENC) cut export times by up to half and feature AV1 support. The NVENC AV1 is adopte by OBS, Blackmagic Design, DaVinci Resolve, Discord, and more.
Two significant new hardware components are include in the new third-generation RT Cores, which have been improve to offer 2x faster ray-triangle intersection testing. Additionally, ray tracing of alpha-test geometry is accelerated by a factor of 2 by an Opacity Micro map Engine, and extra geometry is produced on-the-fly by a Micro-Mesh Engine. The advantages of increasing geometric complexity without the customary performance and storage costs of complicated geometries are provided by the Micro-Mesh Engine.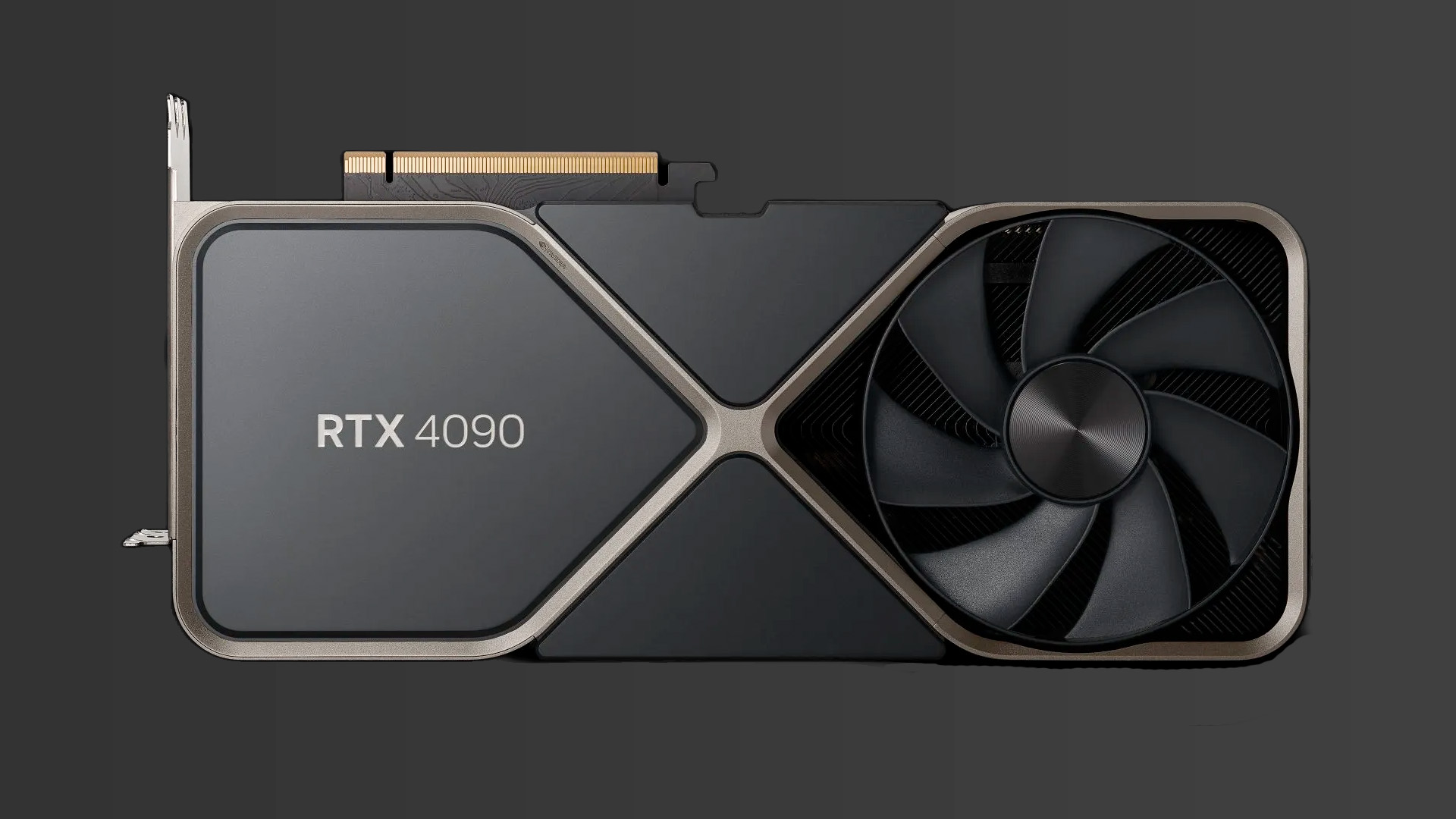 For NVIDIA Studio creators, the RTX 40 Series GPUs and DLSS 3 bring advances. 3D artists may generate ray-traced scenes with realistic physics and organic materials without proxies and monitor the changes in real time. Adding new dual, eighth-generation AV1 encoders and better GPU performance also helps to improve live streaming and video editing. Three updates to the NVIDIA Broadcast software development kit are now accessible. To partners and include enhancements to Virtual Background Quality, Face Expression Estimation and Eye Contact.
One of the greatest video games of all time, Portal by Valve, has been reimagined by NVIDIA Lightspeed Studios using RTX Remix. The game has a strikingly fresh new appearance and feels thanks to cutting-edge graphical capabilities, including complete ray tracing and DLSS 3. Just in time for Portal's 15th anniversary, Portal with RTX will be available as free, authorized download content for the vintage platformer with RTX visuals in November.
Pricing and Availability 
On Wednesday, October 12, the RTX 4090 with 24GB of Micron GDDR6X memory. And 100 frames per second at 4K-resolution gameplay will go on sale for $1,599 (approx. ₱93,000). The RTX 4080 will also come in two variations. Both RTX 4080s, with starting prices of $1,199 (approx. ₱70,000) and $899 (approx. ₱52,000) respectively. Will be offere in November, one with 16GB Micron GDDR6x and the other with 12GB Micron GDDR6X.