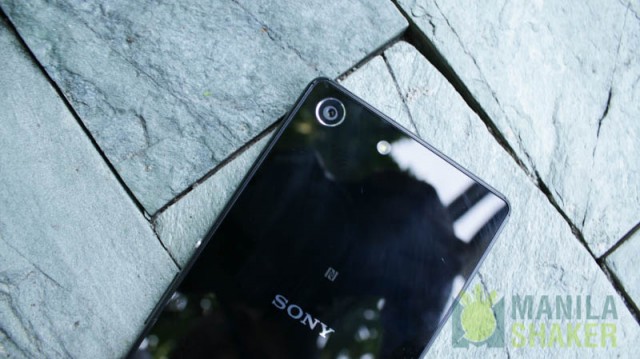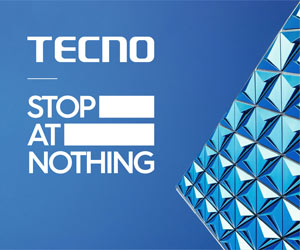 Armed with killer specs and features, all for a mid-range price, is the Sony Xperia M5 the best mid-range phone we've been waiting for? That's for you to find out in our review.
Launched this month, the Sony Xperia M5 is a no rush upgrade from the Xperia M4 Aqua. Because in total, Xperia M5 is new device with aggressive upper mid-range price tag aiming to compete with flagship devices.
Design and build
Sony maintained the classic Xperia look of Xperia M5 while improving the overall waterproof and dust resistant construction. Visible design changes are minimal, one of which is the placement of earpiece and mouthpiece on the front. Position of microSD slot and SIM tray is now the same at the left side while the USB port is repositioned at the bottom alongside the mono speaker.
The 13MP selfie camera of Xperia M5 occupies a larger space on top of the screen, and this is understandable given the Xperia M4 Aqua has only 5MP selfie. Right below screen is an empty space as the Xperia M5 utilizes on-screen keys.
Gone are the matte rounded frame and bumper corners, Xperia M5 has glossy finish which greatly imitates Xperia Z3+. Unfortunately, both frame and buttons are still plastic.
Another improvement on builds is the oleophobic coating on front and back of Xperia M5. Smudges don't easily stick on the screen unlike on the Xperia M4 Aqua. Even cleaning the glass front and plastic of Xperia M5 is now much easier.
There are three color variants of Xperia M5: black, white, and gold. Although our unit comes in black, it is no question that this variant complemented well the classic Xperia design. We'd still wish to handle the Gold variant though.
Sony Xperia M5 doesn't easily slip from hands, its thickness and weight are perfect for one hand use.
In terms of controls, Xperia M5 features complete setup. There is a signature power/lock button, volume rocker and the two step dedicated shutter key which is useful at underwater shooting.
This time, Sony did their best to channel all Xperia Z3 plus' look to the Xperia M5. The latter still standout from the crowd even on its classic design.
Display and viewing experience
Perhaps, the display is one of the biggest features that comes on Xperia M5. Measuring at 5-inch wide, the 1080p FHD resolution produces a whooping 441ppi, this is above most mid-range phones, in fact this is a high-end feature for a 2015 smartphone.
Picture quality, viewing angle, outdoor legibility and color reproduction are just perfect on the 5-inch IPS LCD of Xperia M5. With Sony's proprietary Bravia Engine Technology, the 5-inch screen of M5 produces more light versus conventional LCDs, such as we found from the OnePlus 2. Details are just well-presented on Xperia M5 thanks to the bright and crisp display.
Camera and video recording
Another great addition to the key specs and features of Xperia M5 is the 21.2MP main sensor coupled with 13MP selfie camera.
Still images appear to be sharp, details are well-preserved. We did like best the color accuracy and exposure, these give more true to life representation.
Currently, the Xperia M5 is the best mid-range camera phone shooter we've handled. Its camera is definitely the one to watch out when trying it.
Sony promises of up to 0.2 seconds focus capability on the Xperia M5, and it they didn't lie about it. We test it through a video recording battle against the latest Samsung Galaxy Note 5, OnePlus 2, Asus Zenfone Selfie and Lenovo Vibe Shot. The Xperia M5 easily came out on top with sharper details, better dynamic range, and above all, faster focusing speed with no jolly or jumping effect.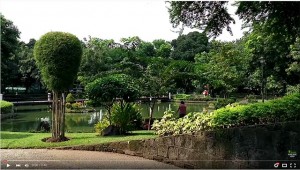 Surprisingly, the Sony Xperia M5 is one of the mid-range phone that is capable of 4K UHD video recording. This high-res video mode is made possible by the Helio X10 chipset of MediaTek.
We did like the 13MP selfie camera of Xperia M5. It is supported by superior auto feature, which we think is the best mode in shooting your selfies. If you want more control though, then just turned on the Selfie Portrait mode.
Software and experience
The experience on Xperia M5 is the same as to the Xperia Z3+. All Android 5.0 Lollipop software goodies are pre-installed accompanied by few Google apps. The only missing feature, however, is the animated Xperia theme that we only found on Xperia Z series. But, honestly, Xperia M5 still feels much a high-end Sony, thanks to the clean and near vanilla Android experience.
Performance and benchmarks
In terms of day-to-day usage and speed test, Xperia M5 managed to handle heavy multitasking easily. It opens and runs apps and games snappily. The Helio X10 might not be the fastest, but for a mid-range it is enough especially if paired with 3GB RAM.
Benchmark results
AnTuTu 37753
Basemark OS II 880
GeekBench 3 786 single core, 2897 multicore
The Xperia M5 is one of the phones right now that could shoot up to 4K UHD video resolution. Playback is fluid too.
For benchmark and speed test, Helio X10 performed OK, scores are not chart topping compared to the Mediatek 6752. But we understand that Sony might have throttled the octacore chip to provide more efficient battery rating and avoid heating issues.
Speaker and audio
Despite lacking a front-facing stereo speakers, Sony Xperia M5 has one of the best mono speaker in its class. Audio output is clear and crisp, we really liked the overall quality. Volume level is also powerful and loud without spoiling the sound highs and lows.
Battery
Not only the Xperia M5 copied the design of Xperia Z3+, it also inherited the longevity of the latter's battery life. Xperia M5 can go up to two days without charging, thanks to the efficient octacore chip partnered with non-user replaceable 2600mAh battery juice.
For heavy use, the Xperia M5 can last up to whole day. This include turning mobile internet or cellular for the entire day with an hour of browsing and chat, HD video playback and hour voice calls.
True to all Xperia, the M5 does have Stamina and Ultra Stamina mode. Standby time is greatly amplified when either one of these modes is activated.
Value and Verdict
The steep price of Sony Xperia M5 in the market right now is might be the only reason for most to step back on buying it. But for us, this pricing is reasonable given how capable the Xperia M5 is in our review and comparison.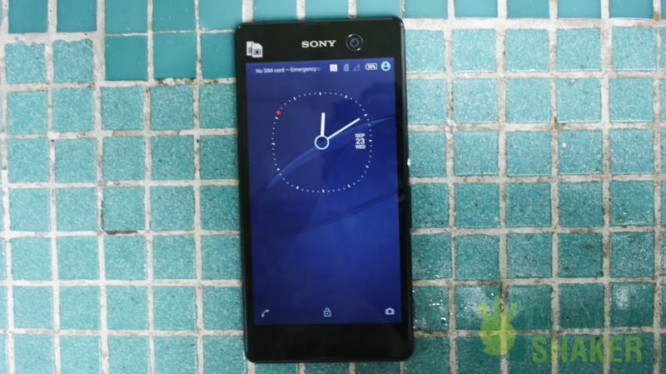 The Sony Xperia M5 is a mid-range phone with top class camera features, sharp and bright display, and standout design. It is one of the few smartphones that could go head-to-head with expensive flagship smartphones in the market, or even beat some.
If we are talking for price and true capability, then the Xperia M5 is not just the best mid-range smartphone, it is also a true flagship at a bargain price. I really recommend to Sony fans to try the Xperia M5 especially the Gold variant.
What we did like from Sony Xperia M5
Sharp and bright 5-inch 1080p display
One of the best camera phone in the market
Rugged yet stylish and classic design
Reliable battery life
Decent mono speaker
What we did not like from Sony Xperia M5
No OEM fast charging
Non-removable battery
Screen-to-body ratio is low
Sony Xperia M5 vs Samsung Galaxy Note 5 Camera Comparison and Review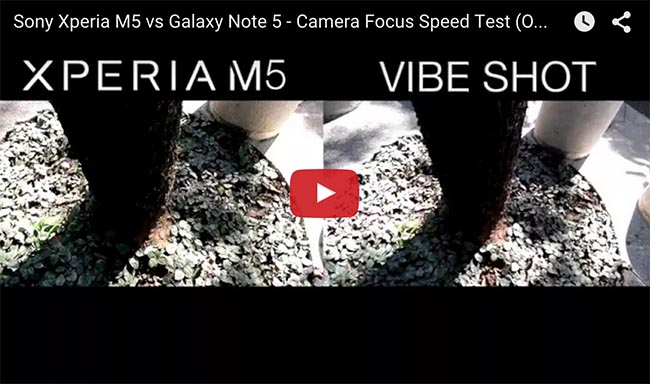 Sony Xperia M5 Dual specs PH Price
5-inch IPS 1080p LCD display, 441ppi
7.6 mm thickness, 142.6g weight
scratch-resistant glass
MediaTek MT6795 Helio X10
3GB of RAM
16GB internal storage, microSD up to 200GB
21.2MP 5312 x 3984 pixels, phase detection autofocus
13MP, [email protected] video
4G LTE Dual SIM, WiFi n, Bt 4.1, FM Radio, GPS, GLONASS
Android 5.0 Lollipop
2600mAh battery
Black, White, Gold
P23,390 official SRP from Sony Philippines as of September 28, P19k from OneStopShop Online (unit bought from)
Related posts, comparisons and reviews: