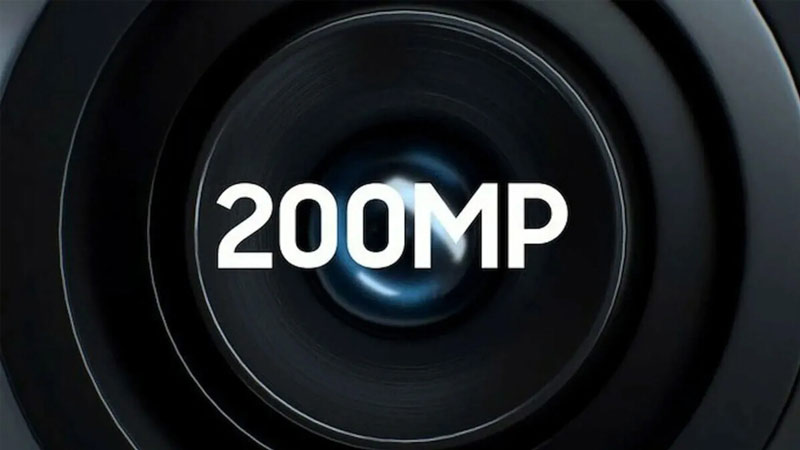 Past reports claim that Samsung is releasing a 200MP camera sensor for smartphones. Now, the company has officially announced two new camera sensors – the ISOCELL HP1 and ISOCELL GN5.
ISOCELL HP1
The ISOCELL HP1 is the company's and even the world's first 200MP smartphone camera sensor. It is a 200-megapixel image sensor with a 0.64μm pixel sensor. The Samsung ISOCELL HP1 features an all-new ChameleonCell technology, a pixel binding technology that offers full-pixel rendering, 2×2 pixel, or 4×4 pixel layout. It can take 8K videos at 30fps with minimum loss in the field of view.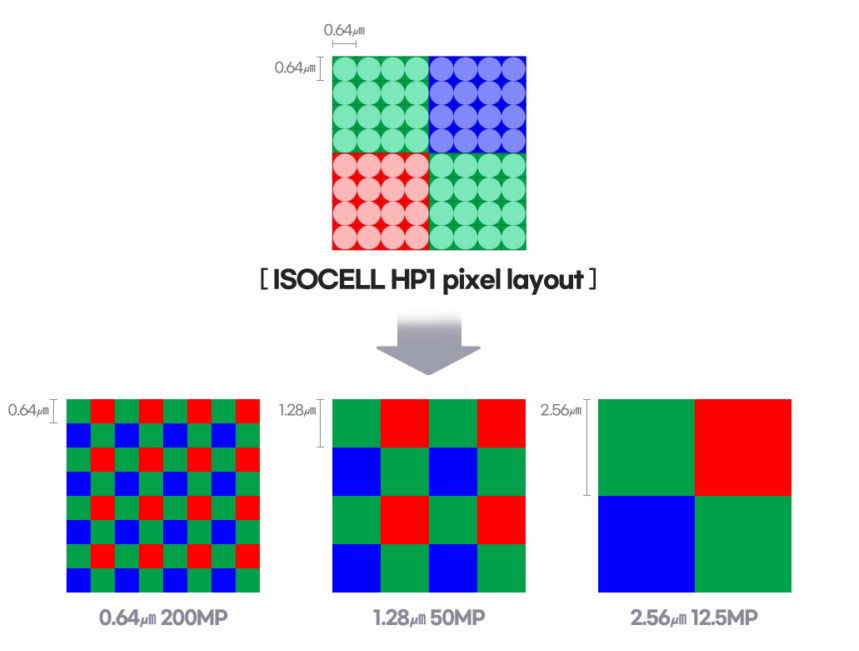 The ISOCELL HP1 offers 12.5MP images with 2.65μm pixel size. It can also merge four pixels to transform into a 50MP sensor with 1.28μm pixels to capture 8K video without having to crop or scale down the full image resolution. In bright outdoor environments, the ISOCELL HP1 can capture ultra-high-definition 200MP images.
However, with less light available, the HP1 transforms into a 12.5-megapixel image sensor with large 2.56μm pixels by merging 16 neighboring pixels that is capable of greater light absorption and sensitivity, as well as taking brighter and clearer photos.
ISOCELL GN5
The Samsung ISOCELL GN5 sensor is the world's first 50MP 1.0μm image sensor to integrate Dual Pixel Pro technology for all-directional autofocusing.
To recognize pattern changes in all directions, this technology places two photodiodes within each 1.0m pixel of the sensor, either horizontally or vertically.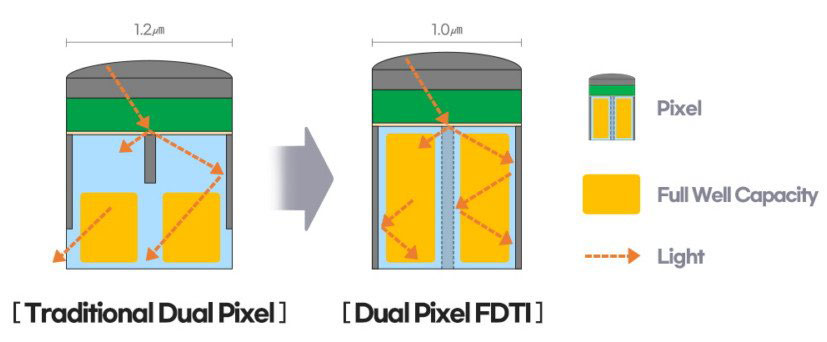 In addition, it also features Front Deep Trench Isolation (FDTI) technology to absorb as much light as possible within a pixel while reducing crosstalk for lower noise and supports 8K 30fps and 4K 120fps video recording as well.
Samsung is already shipping ISOCELL HP1 and ISOCELL GN5 sensors to device manufacturers, which means we can see the sensors later this year or early 2022. There is no word yet of the smartphones that will use the sensors but reports claim that it will possibly be the Samsung S22 series.