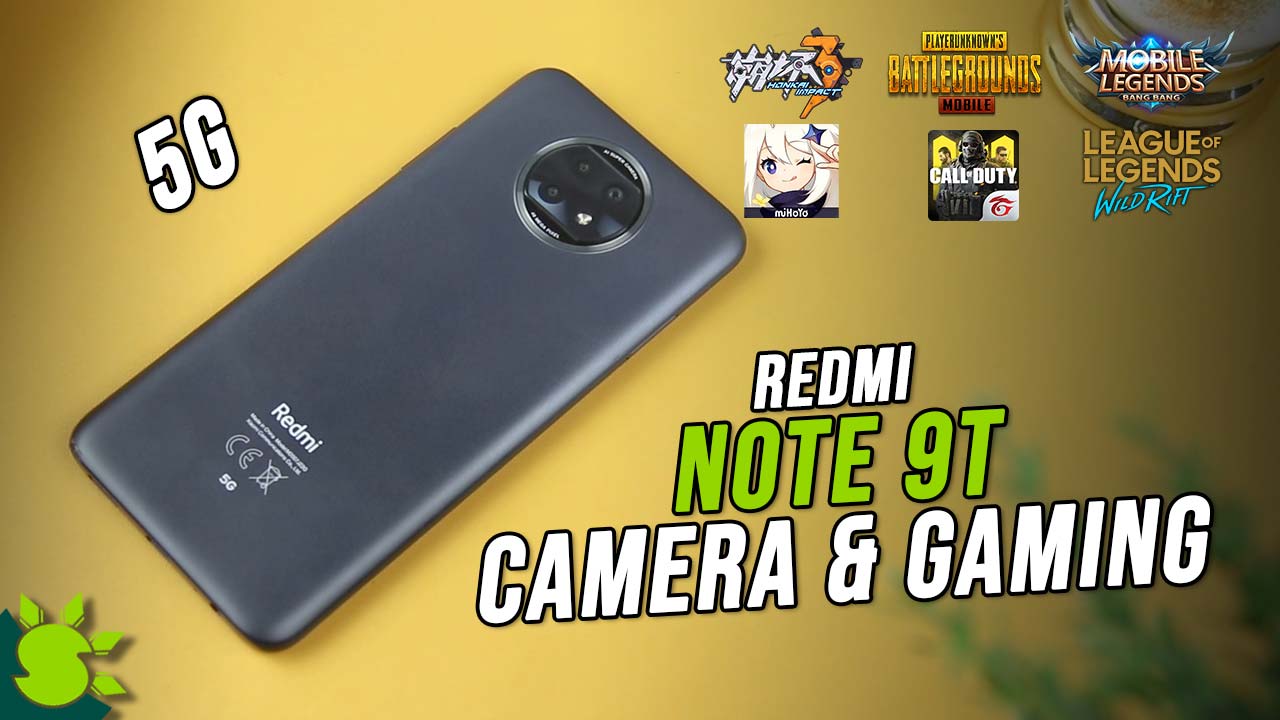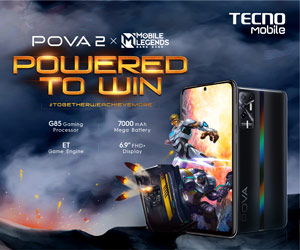 Alongside the Redmi 9T Xiaomi also releases a new affordable phone–the Redmi Note 9T. It is Xiaomi's very first cheap 5G smartphone and it is equipped with a mid-range chipset–MediaTek Dimensity 800U. The chipset has a 7nm architecture so it should be power efficient that can handle 5G connectivity and battery efficiency. But is it just another phone that markets 5G as a selling point?
Pros
Cheap 5G
Reliable camera features
7nm Power Efficient Chip
Cons
READ: POCO M3 Review – A Slower (But Better) Redmi 9
Design and Build
Starting with the design, Redmi Note 9T looks similar to Poco X3 NFC without some special layout at the back. It only has a text underneath describing that it is from Redmi and it is a 5G phone. The back is made of plastic but it is pretty solid and sturdy and it has a pretty good texture for more grip. It is still symmetrical just like the first Note 9 series but the camera module is more Poco X3 vibe and with three cameras only.
This slideshow requires JavaScript.
Around the frame, it has a volume rocker and dedicated power button on the right which doubles as a fingerprint scanner. On top are a small speaker, IR blaster, and secondary microphone. In addition to that, there's an NFC in the hardware of this phone. On the left is just the simtray with two nano sim slots and an expandable storage slot that expands up to 256GB. Underneath the device is a 3.5mm headphone jack, main microphone, USB Type-C port, and speaker grille. The two speakers, however, are noticeably unbalanced, the bottom part is louder compared to the top part.
The Redmi Note 9T is quite bulky, as it has a 9.1mm thickness and due to the screen's aspect ratio it is wider. The volume rocker is all the way to the top side and with small hands like me, it's quite a struggle to reach the buttons. But there are a lot of features in the hardware if we are talking about Xiaomi phones and that makes the phone stand out from other competitors.
READ: POCO X3 NFC Review – Why it is not the perfect phone for you?
Display
Now flipping to the front, it has a hole punch cutout and a smaller chin. The display boasts a 6.5-inch IPS LCD FHD+ (1080 x 2340) display with Gorilla Glass 5 protection, it doesn't have any special characteristics like the fast refresh rate but it gives sharp viewing and bright display outdoors. The contrast is okay, colors are pretty accurate and there's a color scheme on the display settings. It'll let you adjust the saturation and color temperature of the screen to suit your taste. For me, although the screen's default color is in whitest white, I like to put the display color temperature to a warmer tone to feel a more premium quality display.
There's also a dark mode feature on the Redmi Note 9T and surprisingly the contrast is decent and blacks are almost on par on AMOLED but not that bright like OLED screens.
READ: VAOI Z 2021 in 11th Intel Core i7 H35 series processor and Carbon Fiber Body announced
Camera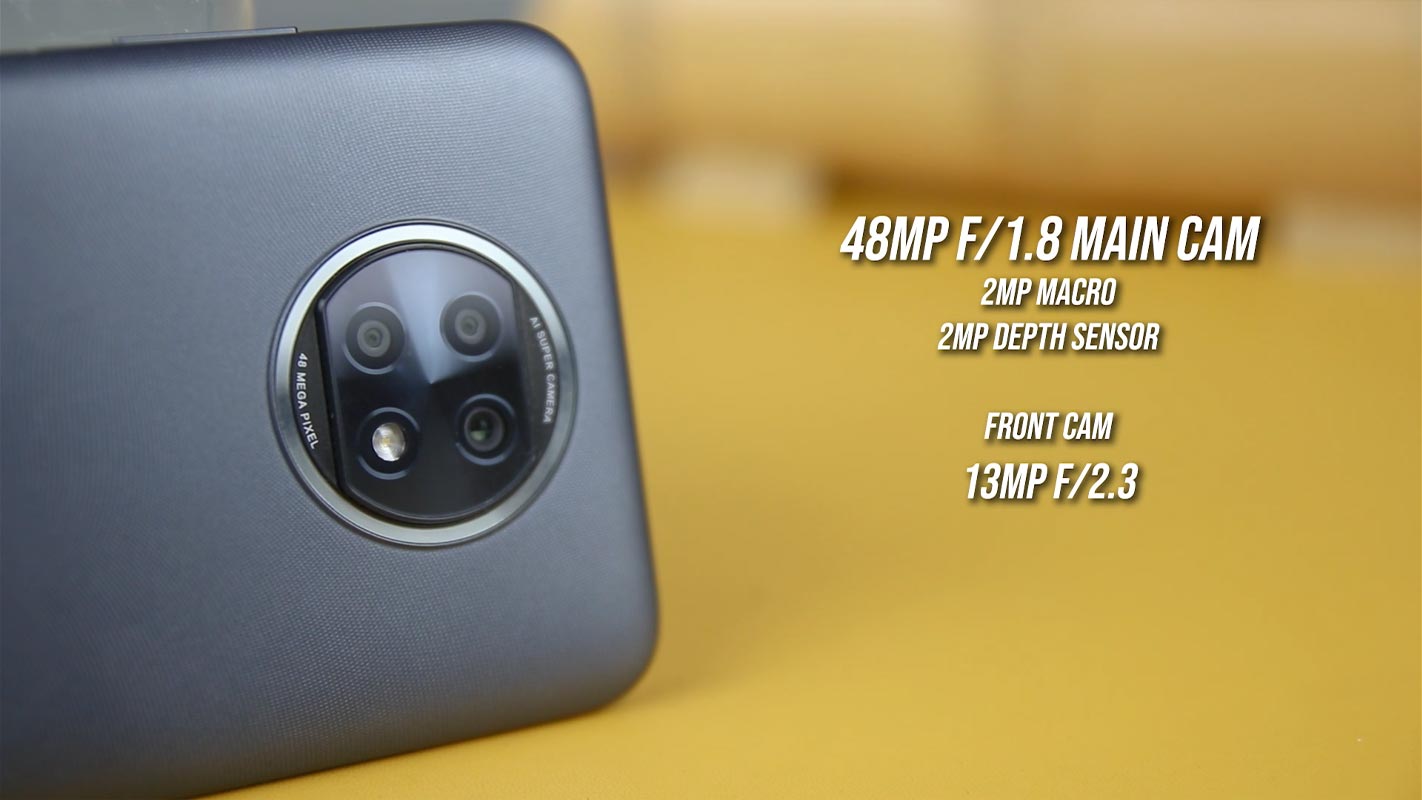 Now for the cameras, Redmi Note 9T is equipped with 3 lenses, 48MP f/1.8 main cam, 2MP macro, and 2MP depth sensor. There is no ultrawide in this lower midrange device which is quite disappointing.
Image quality is fine on the main cam, it outputs almost natural colors but it tends to always be in the cooler temperature, which means that white balance detection needs some improvements, highlights are blown out as well but unlike other Redmi phones which captures soft images sharpness is now great and photos are more detailed than before.
Colors indoors is just ok it doesn't get oversaturated, dynamic range is quite acceptable, however, things get a bit overwhelming when HDR mode is enabled. The highlights were drastically improved but the shadows are not balanced and still have deeper blacks. colors also get oversaturated but it is better if you turn on the AI scene enhancement of the main cam.
This slideshow requires JavaScript.
Nighttime shots, if you capture using normal photo mode, will output overblown highlights to compensate for the overall subject. However, turning on night mode will balance the overall image and gets bright, but it will also output a soft image as it reduces the noise. The good thing is it corrects the white balance
This slideshow requires JavaScript.
Now on the portrait mode subject to background separation is accurate and clean, the colors also are true to life, but the blur though is not that smooth there is bokeh that doesn't look natural and skies highlights are again blown out. nonetheless, portrait mode is just right for its price range.
This slideshow requires JavaScript.
Shooting macro, details is not the best but quite acceptable though for mobile photographers you might want to use the zoom instead of macro the downside is the shots will be tighter, it 2mp and have fixed focus so it's just nice to have a macro lens.
READ: Xiaomi Mi 11 vs Galaxy S21 vs Galaxy S21 Plus Specs Comparison – Flagship Battle!
This slideshow requires JavaScript.
Switching to selfie, I like how it processes the skin tone's color, it is true to life, and sharp even if beautification mode is on. though the white balance again needs improvement, it needs a warmer tone to have a richer output. blacks are quite deep, though it still has details. hdr mode on the main selfie cam is impressive the colors are a bit punchy but alive and rich and the subject to background separation of the portrait mode has high accuracy which is great.
Video
On video recording, it can record up to [email protected], 1080p @60fps, and 1080p @ 30frames, which is the best value in terms of mobile filmmaking. you can have flexibility as well as pro-level montages. however, colors are a bit saturated and highlights are blown out with a drastic switch in the exposure. but white balance is now correct, and it has stability when shooting [email protected] on selfie video, I like how stable it is, it does get blown out highlights to be able to compensate for the exposure of our face but it is sharp and acceptable. Watch our video review to see the qualities.
Camera Features
This slideshow requires JavaScript.
What I really like about the Redmi Note 9T is the camera features, it is like having a mobile filmmaker starter pack with this device. It has a pro mode in photos that shoots raw and as well as video pro mode with movie frames or black bars to make your shots look cinematic. You can also adjust the iso and shutter on both pro modes and there is also some info like histogram, focus, and exposure verification to aid you with your shots. You can also shoot macro video, slow motion and it does come with a stabilization feature, and lastly the vlog mode for your montage.
READ: realme's Flagship GT Phone Boasts 125W Charging and 160Hz Display
Performance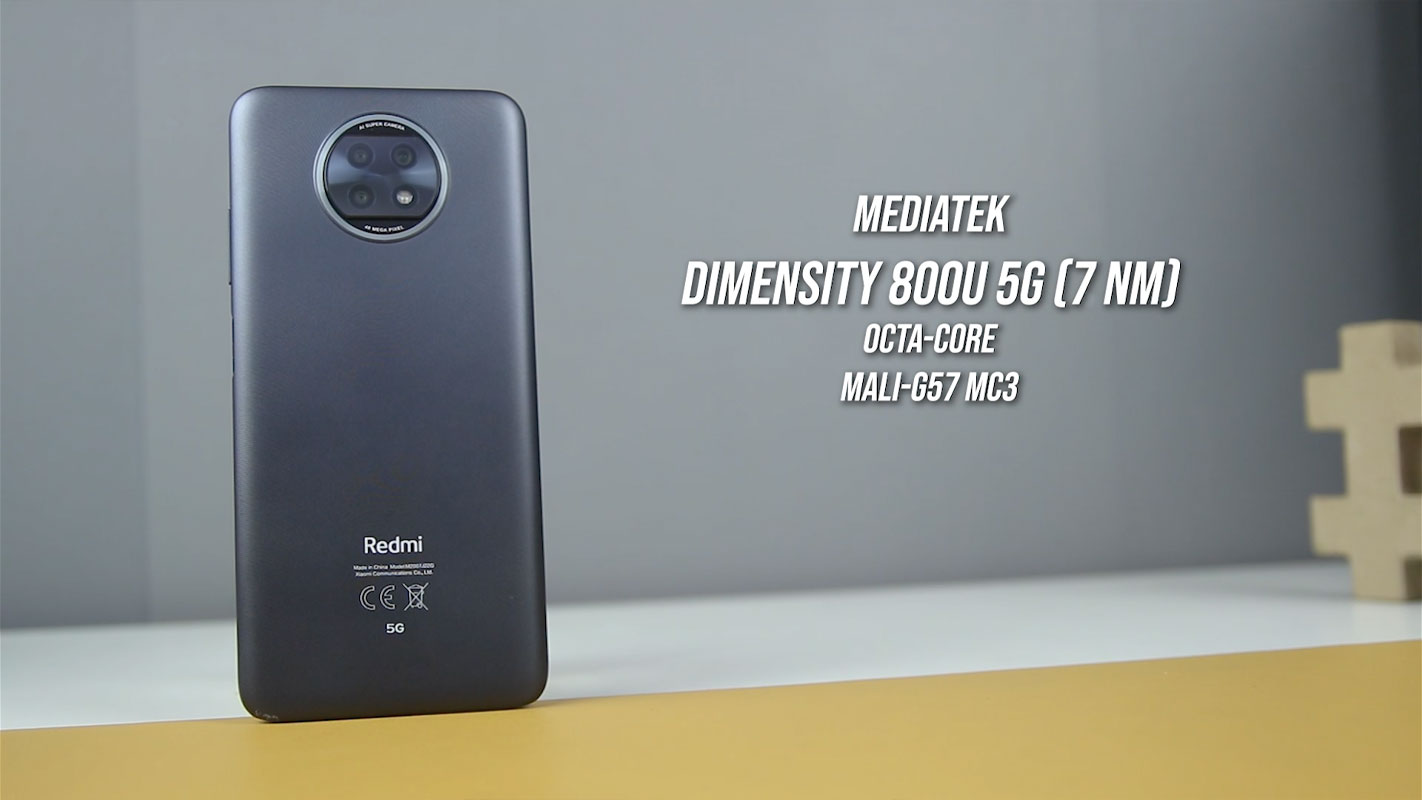 Unto the performance, as we said earlier it is equipped with a midrange 5G chipset—MediaTek Dimensity 800U (7nm). They said that it is on par with Snapdragon 720G although our phone only has 4GB of ram and 128GB of internal memory. 4GB of ram is quite unusual in the midrange device but then again for its price and as a lower midrange device, it is quite enough. It has smooth navigation within the UI itself but it does introduce some stutters when navigating through social media and google apps but just small stutters.
On the software, Redmi Note 9T is running on Android 10.0 with MIUI 12 skin on top. MIUI 12 for me, is the best OS in terms of visualization. Infos and animation are pretty great but in terms of lightness feel, it is not at the top of the rank.
Gaming
We tested the Redmi Note 9T gaming capability in six games.
On fps games like PUBG Mobile , it has ultra frames in smooth or balance settings and we can even play up to HD settings but with high frames only. There are no drastic frame drops that happened and no interruption in the gameplay It is not 100% stable but it is playable. We also try to bump it up to 60 frames by using the GFX tool although we don't recommend using the app as it has a risk of getting your acc banned. Playing with 60fps is still smooth, but it gets a little warm since we tried to overclock the recommended settings, overall playing awhile with 60fps is okay but expect random framedrops.
READ: YouTube Videos will Automatically Add Chapters; YouTube Shorts will launch Beta Soon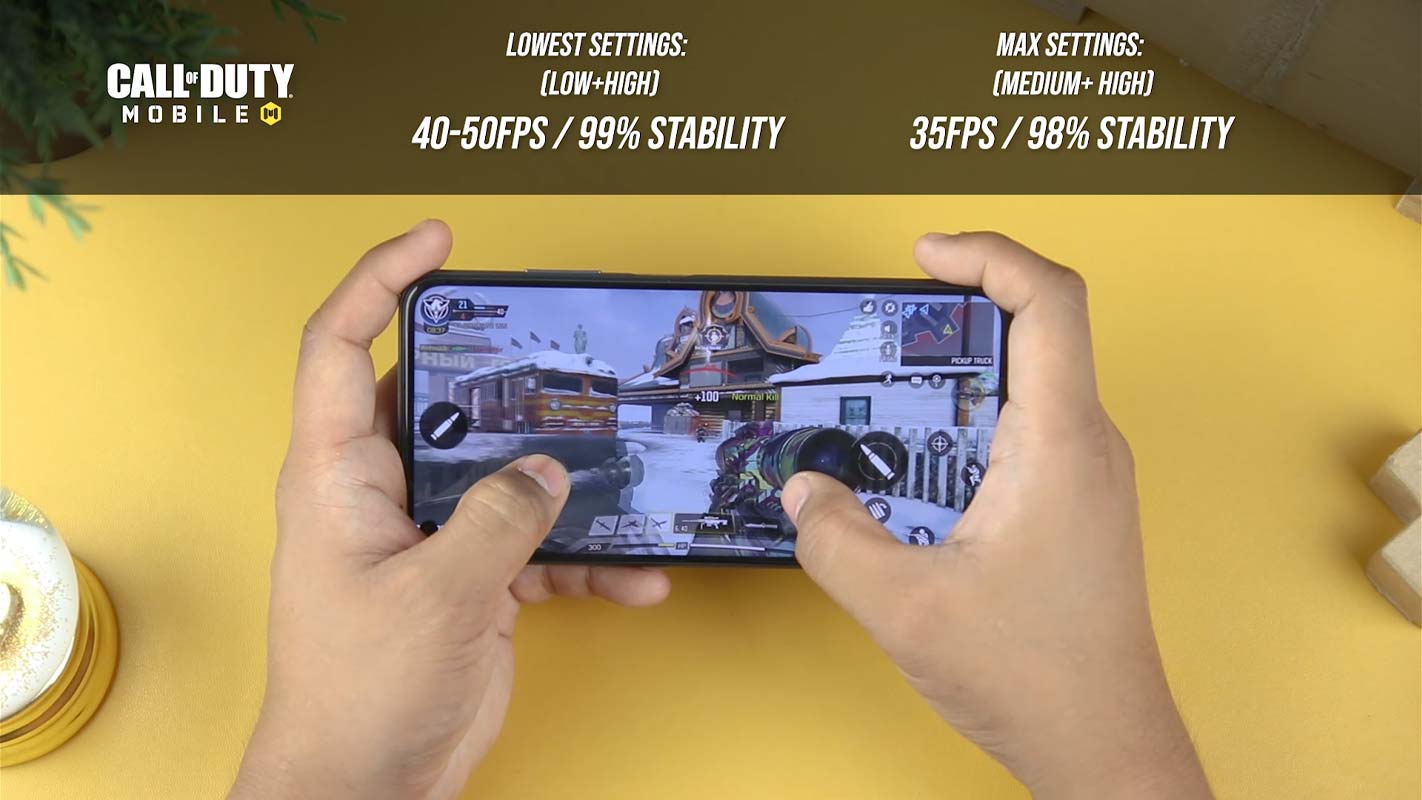 In Call of Duty Mobile it can only go up to medium quality but both have high frames. High frames is 30fps but upon playing the game I noticed that it can bypass the 30fps option. We recorded around 45fps-50fps and the game is fun to play. It is stable and no stutter or drastic frame drops. A little disappointing as it has limited graphic settings but still we can play COD Mobile with no frustration.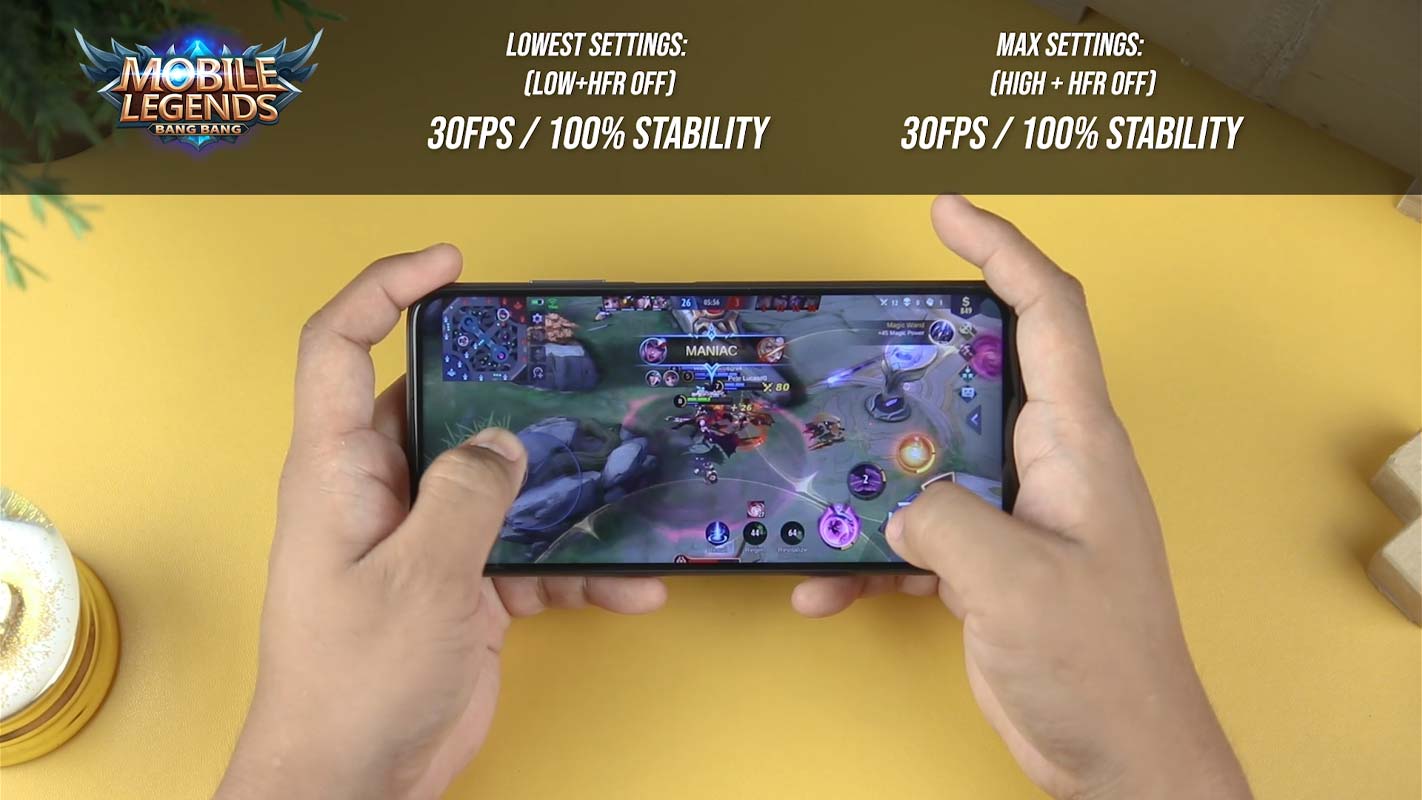 Another disappointment is when I saw the settings in Mobile Legends, it doesn't have HFR mode. The game is lightweight and I wonder why it doesn't have 60fps. The recommended setting is in high quality though but it is a little choppy since it is only locked at 30fps. Stability is fine, no lags and frame drops occurred.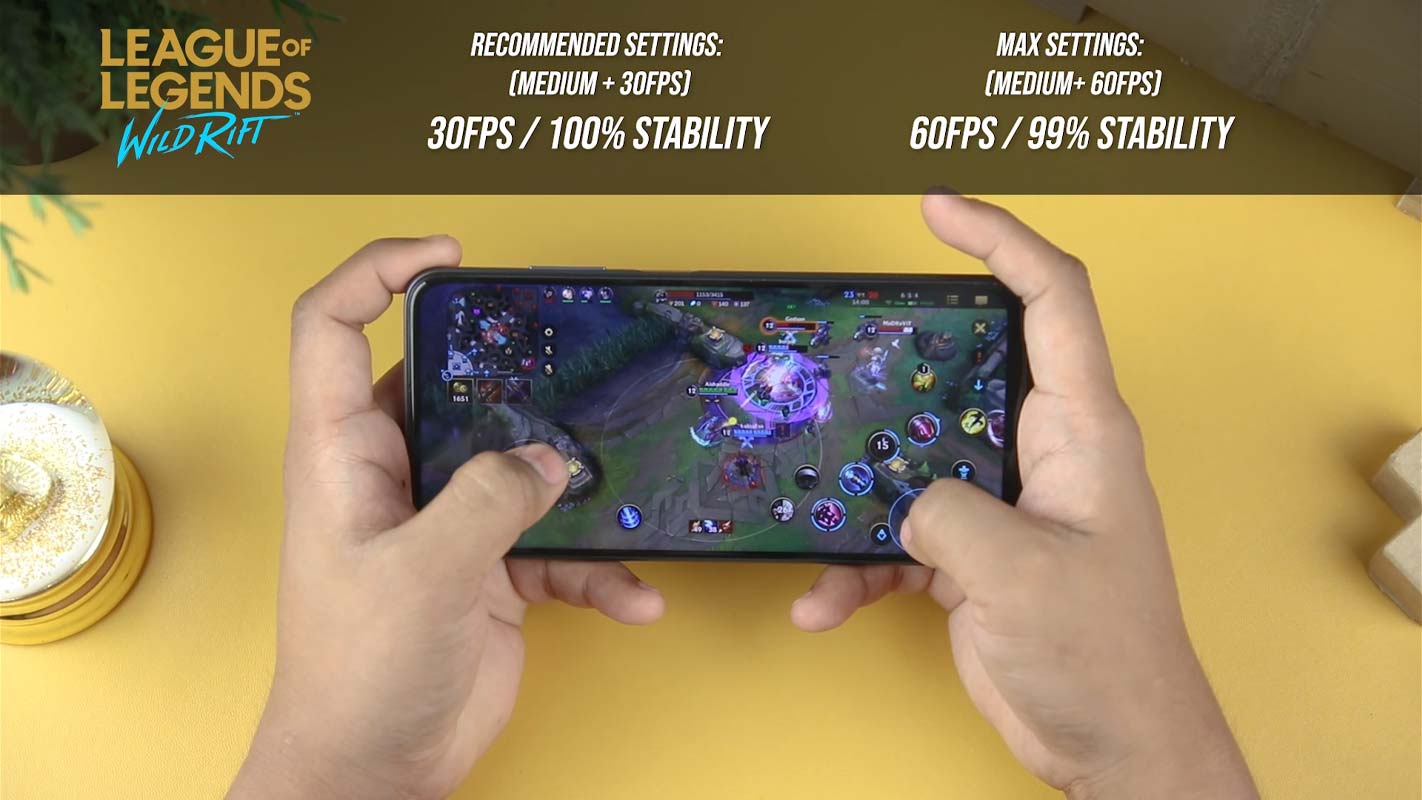 In League of Legends Wildrift, good thing it has an option to enable 60 frames. The game is enjoyable and stable at 60fps while on medium quality. The game is smooth and stutter-free, even in clash or team fights, and there are no problems playing wildrift even in competitive mode.
Honkai Impact 3–the game recommends medium settings with 30fps in combat. It is stable and playable, it has stutters but minimal. We tried to bump the frames to 60fps, but we didn't reach 60 frames but stability is acceptable. It is also enjoyable and it will get more stability when you lower the graphic settings.
READ: Netflix's DOTA: Dragon's Blood Trailer Released with Announcement Date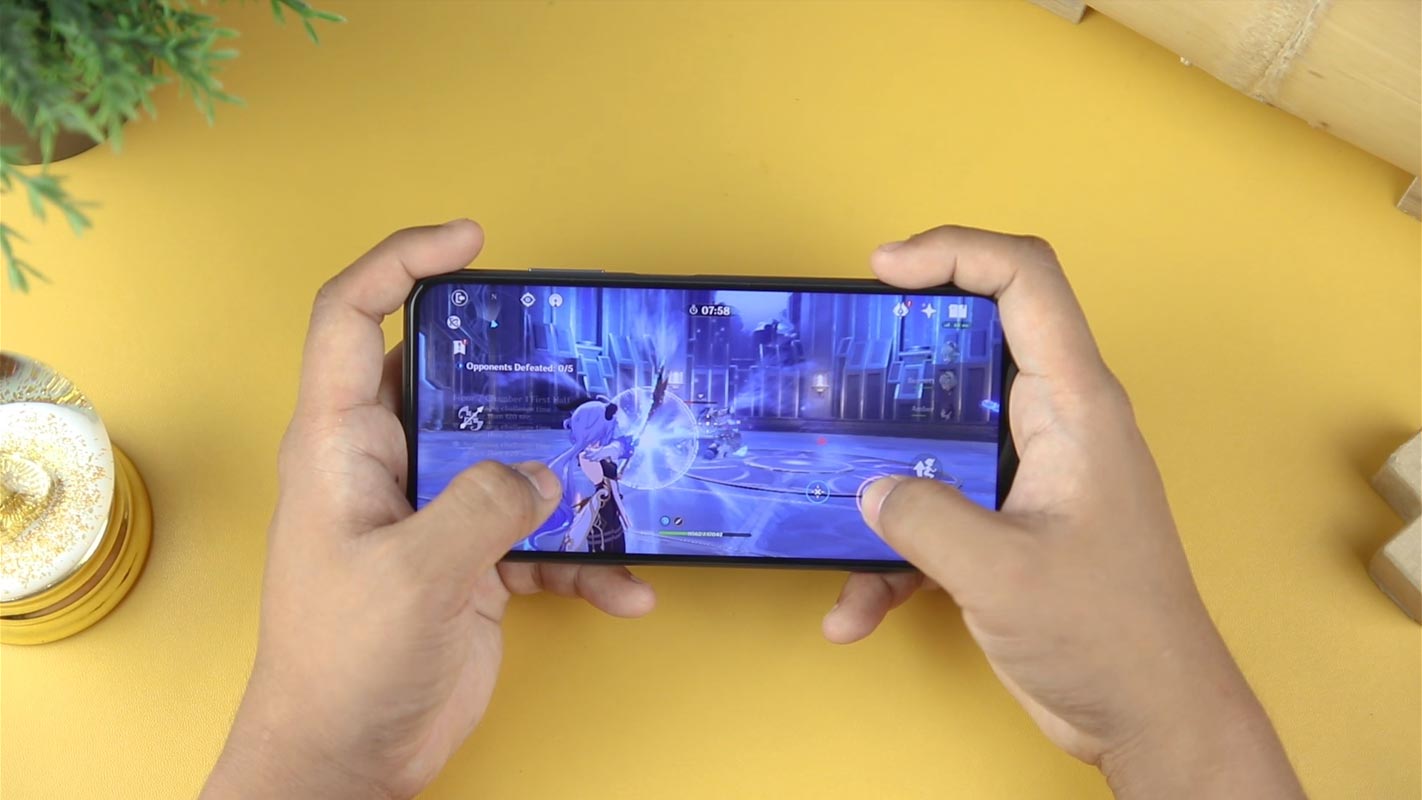 Genshin Impact is playable but if you want smoother gameplay, Redmi 9T is not the phone for you. It stutters but not to the point that it is unplayable. We tried to bump the settings to 60fps while playing at a very low quality but still stability is low. Playing in the abyss or other domains is fine, but roaming the map and killing mobs you may experience frame drops. If you want more stability there's the Poco X3 NFC in the price range.
Overall most of the games are enjoyable and stable but some games are also stuck at 30fps. Playing high graphic triple-A games did introduce stutters and frame drops.
Battery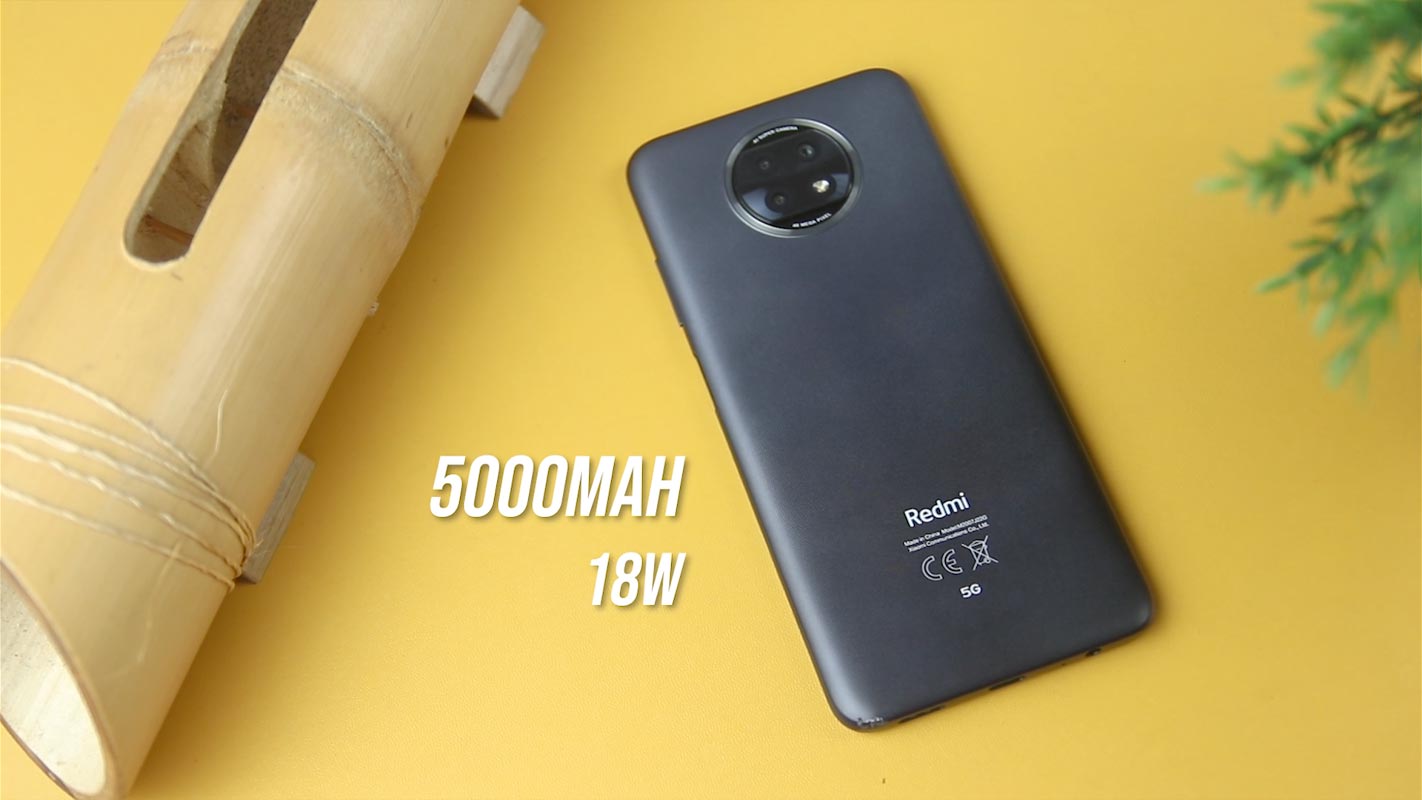 Redmi Note 9T has a 5000mAh power battery and since it has a power-efficient chip, it endures an acceptable screen time of 7hrs and 57mins on our endurance test. Even if we have 5G connectivity and a 1080p screen it still has the battery efficiency thanks to the 7nm build. As for charging with 18W fast charging capability, it took about 2hrs and 11mins to fully charge from zero to 100%.
Verdict
Overall, it's hard to recommend this phone cause within its price range, you can opt for Poco X3 NFC. It has raw and log shooting as well as other increments–like the Ultrawide lens, 120Hz refresh rate, and 6GB of ram. But if you're eyeing an affordable 5G phone, I surely will recommend the Redmi Note 9T. This is the very first cheap 5G from Xiaomi, and besides, it has faster charging and the 7nm chipset really gives power efficiency. You will have 5G and productivity, and some gaming in this device for just less than P12,000.
READ: Redmi Note 10 & Note 10 Pro Set to Launch on March 4th
Redmi Note 9T 5G specs, price, availability in the Philippines
Display

: 6.53″ IPS LCD FHD+ (1080 x 2340)

Design

: Plastic Back, Gorilla Glass 5 (Front)

Dimension and Weight

: 162 x 77.3 x 9.2 mm, 199 g

Chipset

: MediaTek MT6873 Dimensity 800U 5G (7 nm)

CPU

: Octa-core (2×2.4 GHz Cortex-A76 & 6×2.0 GHz Cortex-A55)

GPU

: Mali-G57 MC3

RAM

: 4GB

Storage

: 64GB/128GB UFS 2.2 expandable via dedicated microSD slot 

Main Camera

: 48MP, f/1.8, 8MP, 118˚Ultrawide, 2MP Macro

| video up to [email protected], [email protected]

Selfie Camera

: 13 MP, f/2.3

| up to [email protected]

Connectivity & Ports

: 5G, 4G/LTE, Wi-Fi ac, Bluetooth, GPS, USB-C, audio jack

Security

: face unlock, side-mounted fingerprint scanner

Battery

: 5000mAh (18W)

Audio

: stereo speaker

OS

: Android 10, MIUI 12

Colors

: Nightfall Black and Daybreak Purple

Price

: Php10,990 and Php11,990

Release Date

: January 2021 (Europe, Philippines)