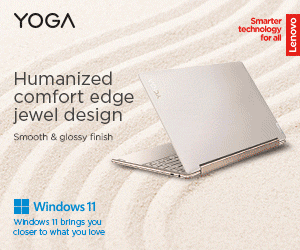 Together with the Philippine Disaster Resilience Foundation (PDRF), PLDT and its wireless unit Smart Communications, Inc. (Smart) recently launched "Project Ligtas," which is the training part of the "Ligtas Kit" for local government units (LGUs) all over the country.
Ligtas Kit is PLDT and Smart's all-in-one emergency communications kit. It has devices and equipment that can help LGUs communicate before, during, and after disasters and help people affected by disasters get in touch with their loved ones.
"As telecom companies, PLDT and Smart are uniquely positioned to help with communications during disasters and emergencies. We can do everything from encouraging people to be ready to help people recover from the disaster." With "Project Ligtas," we hope to work with our partners to make sure that no one is left behind, said Stephanie V. Orlino, Assistant Vice President and Head of the Stakeholder Management Team at PLDT and Smart.
In addition to the communication tools that come with each "Ligtas Kit," partner LGUs also go through emergency communications training to help them make the most of the tools, especially during a disaster.
To launch "Project Ligtas," PLDT and Smart worked with PDRF, the country's foremost private sector vehicle and disaster risk and reduction management coordinator. This is meant to help LGUs evaluate and improve their current emergency communications and disaster preparedness plans to reduce risks and save more lives in an emergency.
"PLDT and Smart's "Ligtas Kit" gives communities the communication tools they need during a disaster, which can save lives. We've learned from the pandemic and other crises that we're stronger when we work together. Rene S. Meily, President of PDRF, said, "May this "Ligtas Kit" help as many Filipinos as possible, especially when they need it the most."
Aurora, Batangas, Cagayan, Catanduanes, Cebu, Davao de Oro, Leyte, Maguindanao del Norte, Marikina City, Misamis Oriental, Siquijor, and Surigao del Norte were some of the provinces that took part in the "Project Ligtas" capacity building sessions.
PLDT, Smart, PDRF, and the LGUs work together on "Project Ligtas" to make the Philippines safer and more intelligent.
Even though the country is still vulnerable to natural disasters and other emergencies, PLDT and Smart are still working hard to make Filipino communities safer, smarter, and more resilient through the "Ligtas Kit" and "Project Ligtas." This project is also in line with UNSDG #11, which is about making cities and towns more sustainable.