Last December 2021, NVIDIA announced GeForce RTX 2050, MX550, and MX570 GPUs for laptops, and the first laptop models with these chips are expected to hit the market in Q1 2022. Today, NVIDIA is releasing an update that brings compatibility with Linux for these graphics cards.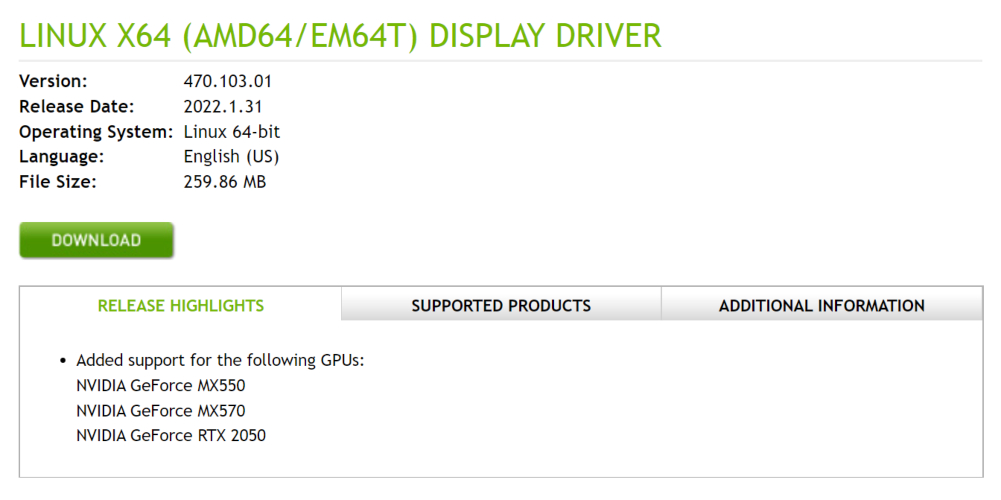 The MX550 GPU arrived as a Turing variant for NVIDIA, while the RTX 2050 and MX570 have some similarities like the GA107 cores as well as the RTX 3050. All of them are getting the Linux driver 470.103. with Linux, bringing more performance and stability.
The NVIDIA driver file weighing 259.86MB is now available and can be downloaded from this link on the company's official website.
It is also worth mentioning that all GeForce RTX 2050 and MX500 GPUs for notebooks support advanced features such as ray-tracing, NVIDIA DLSS, Reflex, and Broadcast, in addition to being more energy-efficient than other GPUs that provide less processing power.
According to NVIDIA, the first notebooks with the 3 GPU models will start to hit the market at the end of March 2022.