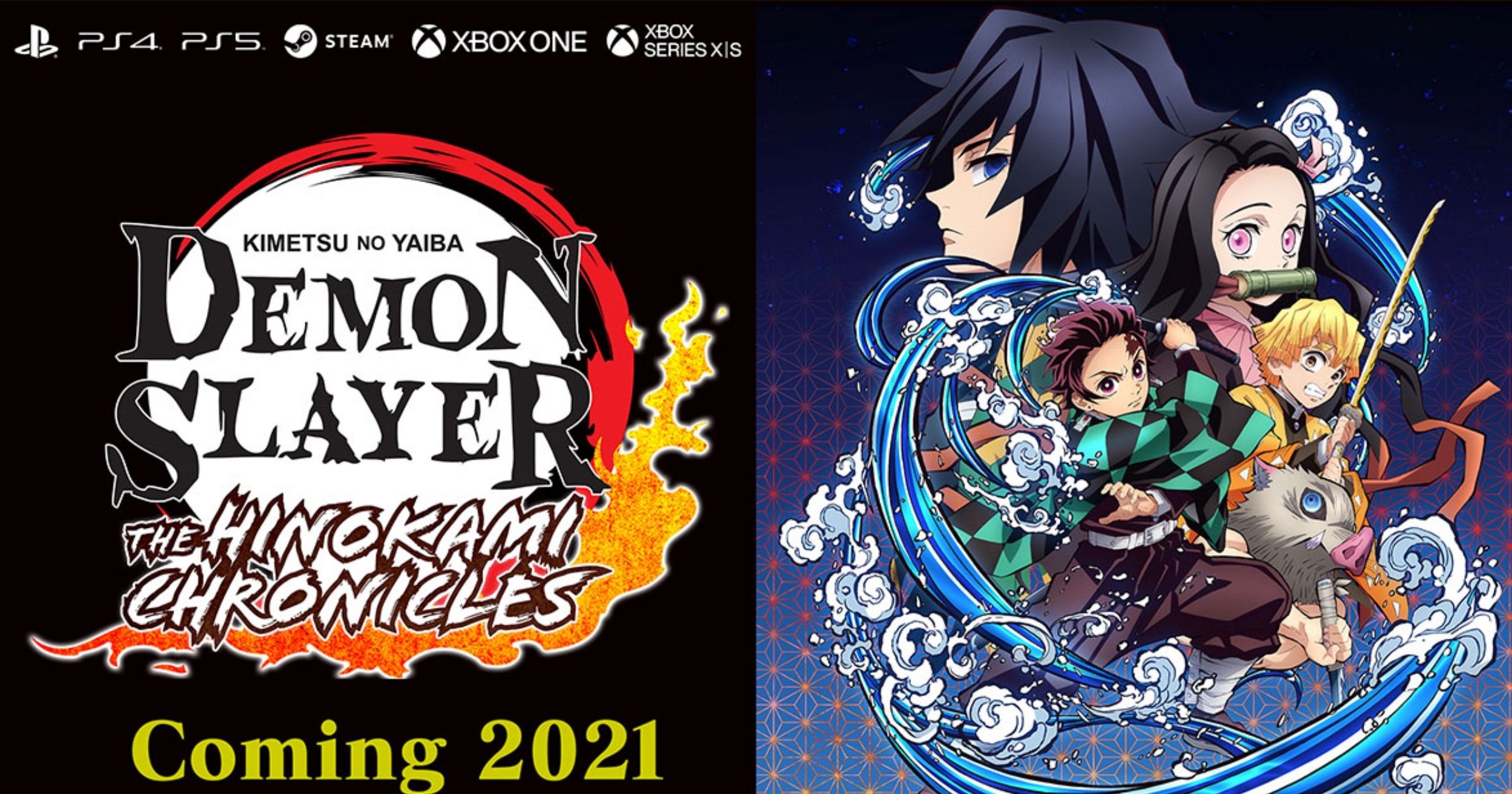 The beloved anime Demon Slayer is officially having an English release entitled Demon Slayer: Kimetsu no Yaiba – The Hinokami Chronicles.
SEGA Asia announced that the game will be featuring both Japanese and English voice options. There will also be English, Japanese, Traditional Chinese, and Simplified Chinese subtitle options. When it comes to its character roster, it would have a base roster of 10 characters which are found both in the anime and manga. As usual, there will be the protagonist Tanjiro Kamado and his demon-possessed sister Nezuko Kamado.
There will be two game options in the game. The first one is the Solo Mode which follows the story of both anime as Tanjiro looks for a solution to turn his sister Nezuko from a demon to a human again. The second option is the Versus Mode wherein you can freely choose any character you like and pit them against each other in a one-on-one battle. This is available for two players, online and offline.
Also, two new characters have been recently been revealed, one is the Flame Hashira of the Demon Slayer Corps. Yup, Kyojuro Rengoku himself is already added to the roster as you can vanquish your opponents with fiery combat moves.
Another thing, just as with other shonen fighting games, like My Hero: One's Justice 2 three versions of Deku, and an oversupply of the version of Son Goku in Dragon Ball FighterZ, Tanjiro will be receiving an alternate version of himself in the roster. This version will be where Tanjiro would wield the Hinokami Kagura Breathing Style in fire instead of water.
Demon Slayer: Kimetsu no Yaiba – The Hinokami Chronicles is set to release this year in Steam, PlayStation 4, PlayStation 5, Xbox One, and Xbox Series X|S.
---
READ: