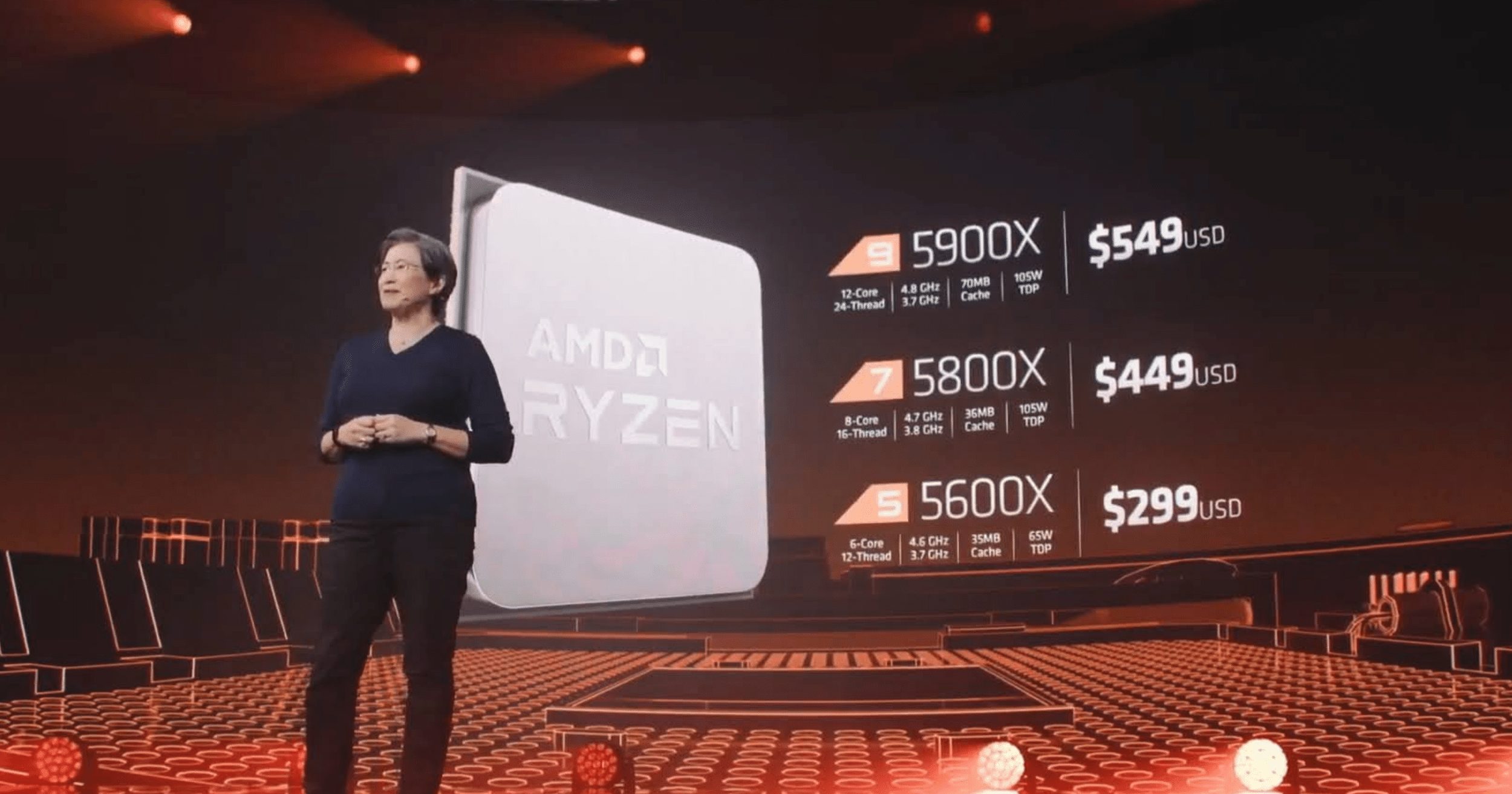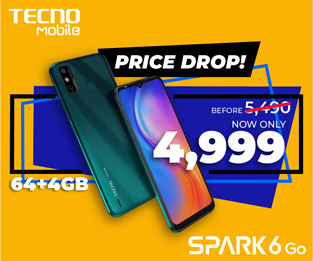 Last night, AMD officially announced its 5000 Series CPUs based on the 7nm FinFET process. Available starting November 5, the 5600x with 6C/12T will retail for $299(~Php14,400), while the 5800x with 8C/16T will sell for $449(~Php21,700). The majority of the event was all about the 5900X, featuring 12C/24T with up to 19% IPC improvement compared to the previous generation for $549(~Php26,500). But if you want the best-of-the-best, the top tier of the Ryzen 5000 lineup is the enthusiast-centric 5950x with 16C/32T for $799(~Php38,600). For those who're planning to buy, only the 5600X comes with a Wraith Stealth cooler. 
If you're waiting for benchmarks and numbers for the entire Ryzen 5000 Series, unfortunately, we still have to wait for official reviews. The event centered around the 5900x, which AMD claims is the fastest gaming CPU on the market, marginally beating Intel's Core-i9 10900K with up to 5.3GHz boost clock. Though the company didn't share what kind of GPU is paired with its 5900x when showing their gaming benchmarks, at 1080p with settings at "High Image Quality Preset," the CPU averaged 26% more faster in 10 selected games versus the 3900XT. Though the boost clock only reaches up to 4.9GHz, both the 5950x and 5900x are more efficient than the 10900K due to their 105TDP.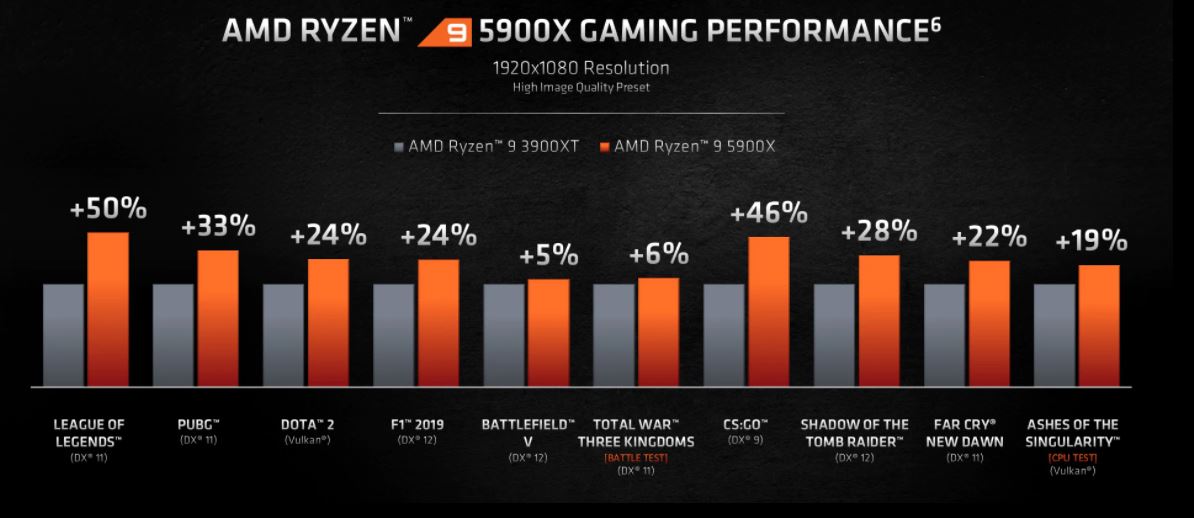 Before the event ended, AMD also teased its upcoming Radeon RX6000 Series GPU. At the highest quality possible, Borderlands 3, CoD: Modern Warfare and Gears of War 5 played well above 60fps at 4K resolution. Unfortunately, we can't confirm whether ray tracing was enabled. For now, we have to wait until October 28 when AMD officially unveils its next-gen GPUs.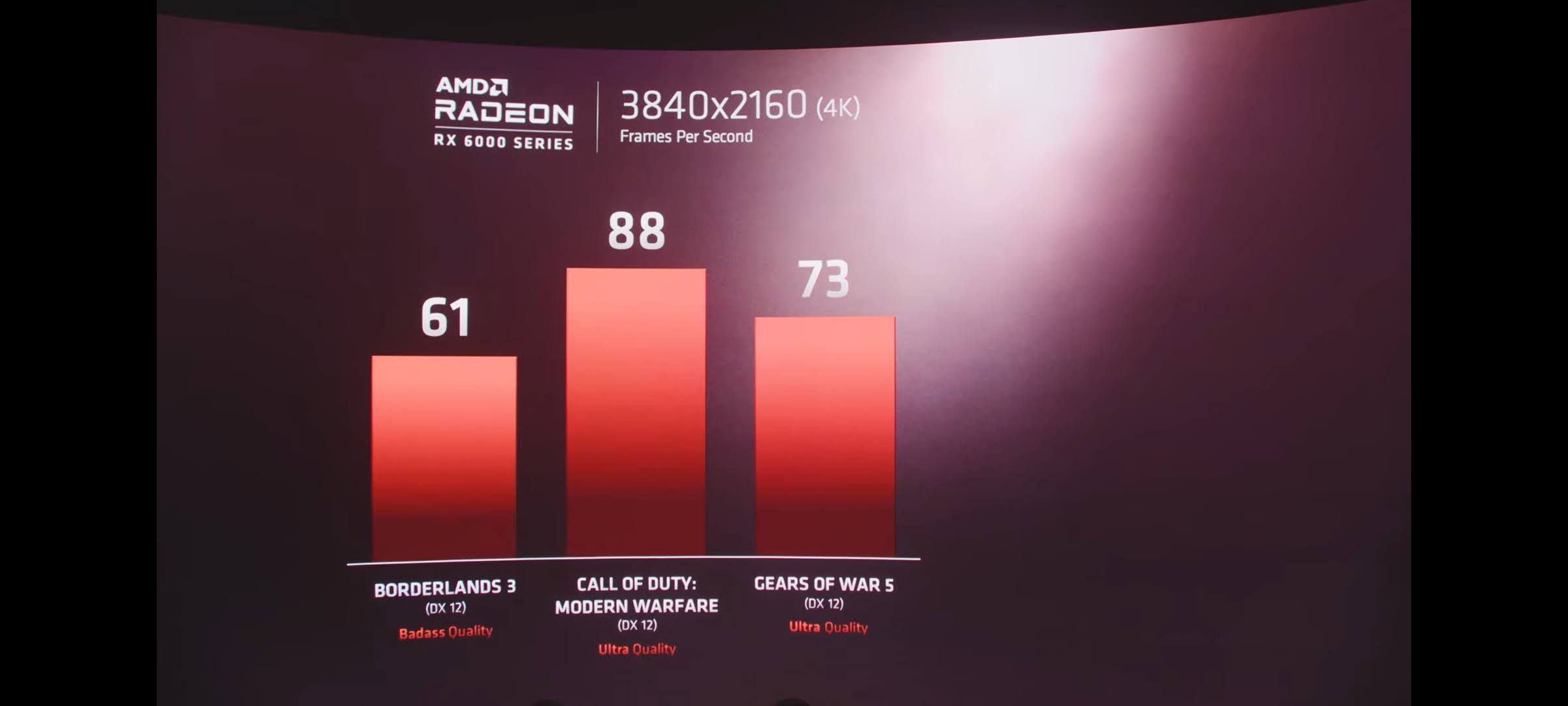 READ: Lenovo IdeaPad Flex 5 – Why It's a Perfect Laptop for Modern Creators