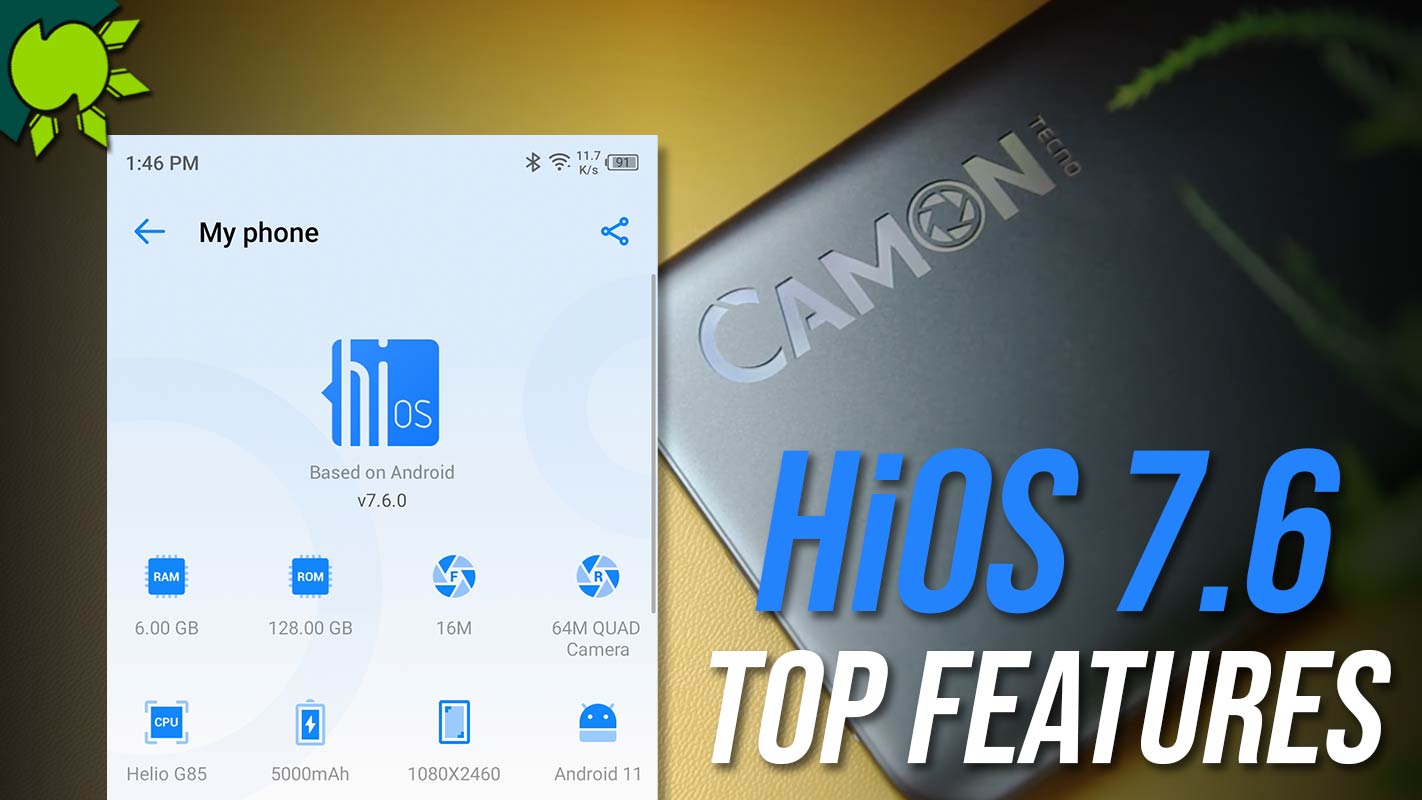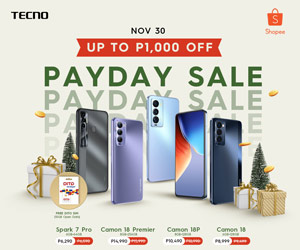 Whenever we try new devices, we always dive into their features and capabilities. We were surprised to see Tecno phones with their latest HiOS 7.6 based on Android 11. It is not just an ordinary skin but a featured-pack operating system with many capabilities to help users operate different tasks. It offers convenience to the users and gives new possibilities to the user experience.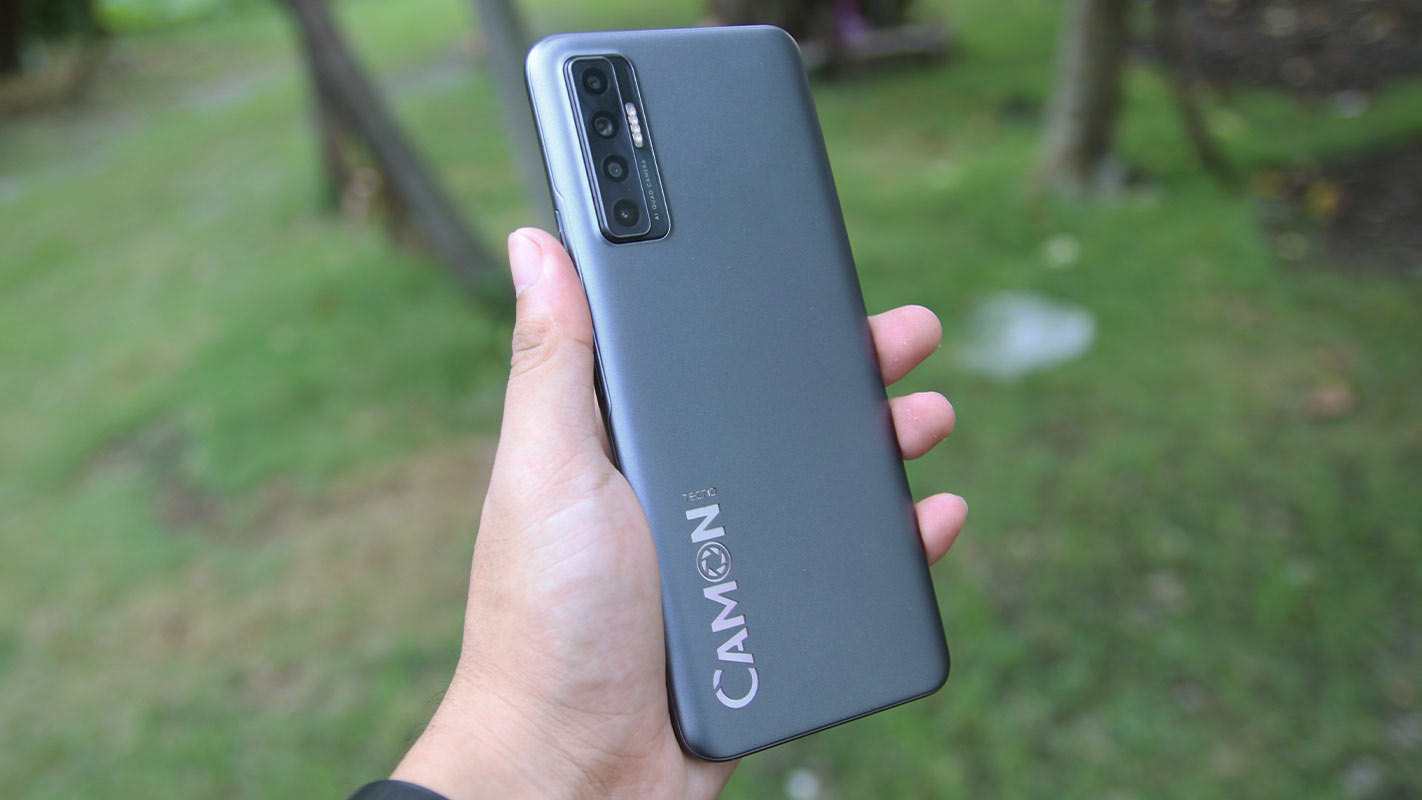 Tecno phones aren't just simple smartphones with affordable prices but a companion with upgraded design and features. With their 7th generation HiOS 7.6, we saw a lot of improvements and valuable capabilities that are somehow unique and sought-after. So here's our 15 Useful Features of HiOS 7.6 using the Tecno Camon 17P.
READ: TOP 10 Entry-Level Smartphones under P10K (2021)
Fresh UI Experience
This slideshow requires JavaScript.
There's an all-new design on the HiOS 7.6, and they used the new Cosmos Blue that reminds and recreates the ocean, sky, and the universe. Tecno loves to pull their inspiration from nature, and for us, it's working. The HiOS 7.6 UI design is a great visual experience and a balanced and unified element structure that helps the user operate the device with ease. The layout is relatively minimal but with some bloatware and unwanted windows. You can disable or turn these extra layouts off if it bothers you.
Chat Bubbles
This slideshow requires JavaScript.
Multitasking is one of the characteristics of a great smartphone, and HiOS 7.6 enables an efficient way to multitask while talking to friends or colleagues. Like on Facebook messenger, enabling the chat bubbles will show a pop-up notification in the form of a bubble that floats on top of the screen. This means you don't have to leave the currently opened app to reply to a conversation. This feature is available on WhatsApp or other messaging apps, and it's easy and convenient. Settings > Notification Center > More Settings > Bubbles.
AI Gallery
This slideshow requires JavaScript.
The AI Gallery has tons of features inside that efficiently process things.  It's an intelligent gallery with tools that maximize productivity with just a simple click. It can create short videos or clean unwanted photos or videos.
Cleaning photos are unique and straightforward. With the help of AI, it detects whether you have blurry pictures, duplicate images, and dark pictures with no details. It will show these pictures in just a click, and you can now decide if you will delete these images or not. It also has a so-called Pic Film with limited presets, cool transitions, music, and it creates a once-click montage of your photos. We're expecting wider presets to choose from, but it only has three options right now, but it's a great addition to the Gallery. We hope Tecno will add more cool ways to automate things soon. AI Gallery > Tools.
Theft Alert
This slideshow requires JavaScript.
TECNO Mobile partners with Za-Hooc Privacy and Security Solutions Escort, and they managed to include a Theft alert feature in their HiOS 7.6. It's a security feature that notifies the user's Tecno Phone from being stolen when charging is interrupted or unplugged earphones. If enabled and unplugging happens, it will continuously ring and vibrate to alarm the user about the situation, and if the device is powered off, it will prompt a security verification. Theft Alert can be turned on in the notification panel or heading to the security settings. Settings > Security > Theft Alert.
READ: OnePlus 9RT 5G with Snapdragon 888 goes official in China
Peek Proof
This slideshow requires JavaScript.
With the Zahooc protection on the HiOS 7.6, it enables a Peek Proof feature. It is an amusing feature that prevents others from sneaking to your screen when you chat or use the device in public places. Peek Proof can be enabled in the notification panel, and you can set how much space you want to view or adjust the transparency. It's pretty simple but practical.
Vault 2.0
This slideshow requires JavaScript.
The feature is one of the must-haves in a smartphone. The Vault 2.0 is a secured closet space where you'll hide your social media apps, private photos, videos, and records. Its Zahooc protection on the HiOS 7.6 is surely a safe place to store private files and apps. The feature is quite handy and easy to use. It also has a second layer of protection in case you forget the password. It will ask for a security question which you will set on the first-time setup. Vault is located inside the AI gallery app. AI Gallery > Tools > Vault.
Kids Mode
This slideshow requires JavaScript.
Tecno Smartphones are budget-friendly phones with gaming capabilities and decent day-to-day use. If you are tight on a budget and want to let your kids operate your device to keep them entertained, HiOS 7.6 offers a Kids mode feature that unlocks specific functions such as app management, time limit, and statistic usage of each app. It also has auto eye care and bad posture alert, so the children are safe while using the device.
When enabled, they can't do anything outside kids mode, and they can't pull notifications and go to other places of the UI. To get out of the Kid's Mode, just enter the current pin. The single-use time limit function is the best feature for us, as it limits the usage after the given time limit. Settings > Kids Mode.
READ: Nokia G300 5G with 6.52″ display, Snapdragon 480 launched for P10K price
Video Assistant
This slideshow requires JavaScript.
This feature is one of the new features of HiOS 7.6. It boosts the viewing experience while watching videos from Google TV, Youtube, or even using just the Video Player. It also has multiple functions by swiping and holding the left side of the screen while watching videos. The panel is a pop-up interface on top of the current video. It has volume controls, launch other pop-up apps, take screenshots, screen record, and reject incoming calls or use barrage notification. The best feature is playing the sound of a video while the screen is off, which is quite convenient, especially when listening to youtube–It will drastically save power as the screen is turned off. Settings > Special Function > Video Assistant
Voice Changer
This slideshow requires JavaScript.
HiOS 7.6 doesn't just give convenience to its users, it also has fun and exciting features on its Social Turbo menu. It can record and save the audio of WhatsApp calls, change the tone of the voice into funny characters, and enable video beauty mode for smoother skin while video chatting. It also has its own sticker maker, and it's a fun feature that Tecno Camon 17p has. The voice changer is a fun feature to prank call your friends and family. Settings > Special Function > Social Turbo > Voice Changer.
Game Mode
This slideshow requires JavaScript.
The game mode improves the gaming experience to maximize performance while gaming in competitive games like esports titles. It uses the Einstein AI engine on its Game Mode feature that optimizes games at launch. It has game data that shows statistics on how you game on the device. It also has a game assistant panel, and it's a different interface on top of the current game, which you can enable other things such as screen record, clean memory, and a magic button that maps volume buttons to set as a specific trigger.
For us, Game Mode is the best software companion on the Tecno Camon 17p, and it has health reminders after 2 hours and 4 hours of gaming. It will notify you about how long you are playing, and it functions just like in Kids Mode but for you and not for your kids. Settings > Special Function > Game Mode.
READ: Infinix ZERO X Pro now available in the Philippines for PHP 14,990
Micro Intelligence
This slideshow requires JavaScript.
These features are the sought-after features that most smartphones already have, and it's a relief that Tecno Camon 17p and other Tecno phones with HiOS 7.6 have it. It uses all your sensors to help you with all your usability and easy access. It has a tap to wake feature to turn on the screen by double-tapping it, quickly control music by drawing specific gestures off-screen, and it also has flip-to-mute to easily mute calls by flipping the phone. Not to mention, it also has a three-finger screenshot, raise to ear to answer calls, and the screen lights up when the device is picked up and vice versa. Pretty convenient features indeed. Settings > Special Function > Micro Intelligence.
Battery Lab
This slideshow requires JavaScript.
Speaking of saving power, the battery lab setting shows more ways to enable power saving, optimization, and battery usage. It has a one-click power boost that will reduce and extend battery life in a simple touch. It also has Ultra Power Saving mode that turns the screen's color to black and white while all power eating apps are suspended in the background, and the what-needed apps are the only available app to use. This function is best in AMOLED panels.
It also has plenty of features like the power boost reminder, the screen of push block, screen off sleep, battery optimization, and more. The 5000mAh battery of the Tecno Camon 17p will sure last longer than expected after tweaking these settings and optimizing the battery performance. Settings > Battery Lab.
Display and Brightness
This slideshow requires JavaScript.
One of the sought-after features in a device is inside the Display and Brightness setting of the Tecno Camon 17p. It has adaptive brightness that automatically adjusts the screen's brightness depending on the environment. It also has an eye care feature that will lessen eye fatigue, protect the eyes, and the inadvertent mode prevents accidental touches when the device is inside the pocket. Settings > Display & Brightness.
Dark Theme 2.0
This slideshow requires JavaScript.
Every phone has a dark mode feature to lessen eye fatigue or save power, and Tecno Camon 17P has its own Dark Theme 2.0 feature. The Dark Theme mode offers an on and off feature and a customized time as well for whether you want the feature to turn on and off automatically. AMOLED panels will surely benefit from this feature and will save a lot of juice and extend usage. Settings > Display & Brightness > Dark Theme.
READ: Why Tecno Camon 18 Premier is the Phone to Buy?
Document Manager
This slideshow requires JavaScript.
We tried the AI underlying in the camera app and on the photo viewer, and we can say it is 100% accurate and working. It continuously detects the scene or photo if it has texts and documents, and a Document button will show up. The document manager will enable you to correct the perspective of a document, and it will turn the picture into a scanned document fast and easily. You can also tweak the color and shadows when there are unnecessary details, and it is helpful indeed for easy document scanning on the go.
Overall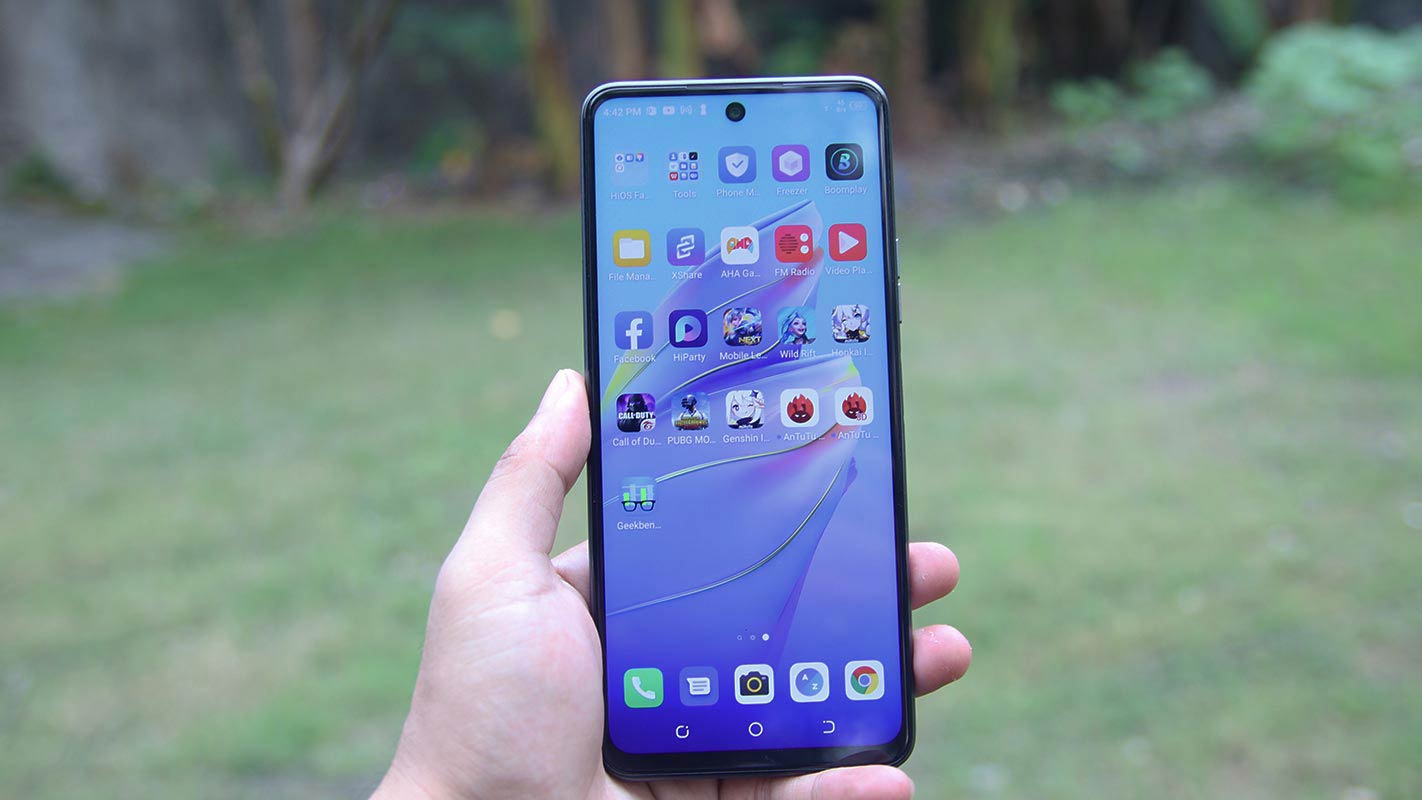 These features are all available in the Tecno Camon 17P, and it's impressive to see these functions are on a sub P10K smartphone. The UI is informative, and it has a powerful Underlying AI technology doing background processes to make the user experience more accessible. We can't deny that it has some bloatware and unwanted apps, but if you want a simple and clean UI, you can just turn these off in the home screen settings menu. It is turned on by default, so I suggest that if you get a Tecno phone and become uncomfortable with these features, just dive and head over to its settings and customize the UI to your liking.
Furthermore, Tecno Camon 17P is priced at P8,490 for the 6GB of ram and 128GB internal storage. With the features of its OS, the 6GB of ram is the sweet spot for multitasking, and you can enjoy the hands-on experience thanks to the HiOS 7.6.
READ: Top and Latest TECNO Smartphones (2021)
Tecno Camon 17P specs, price, availability in the Philippines
Display: 6.8 inches, 1080 x 2460 IPS LCD, 500nits
Design: Matte Finish, Plastic Back
Dimension and Weight: 168.7 x 76.4 x 8.8 mm
Chipset: MediaTek Helio G85 (12nm)
CPU:Octa-core (2×2.0 GHz Cortex-A75 & 6×1.8 GHz Cortex-A55)
GPU: Mali-G52 MC2
RAM: 6GB
Storage: 128GB
Main Camera: 48MP Main, 2MP macro, 2MP depth
Selfie Camera: 16MP Selfie, [email protected]
Connectivity & Ports: Wi-Fi, LTE, Bluetooth, FM Radio, USB On-The-Go
Security: Fingerprint sensor (side-mounted)
Features: Ambient Light, Proximity, Electronic Compass
Battery: 5,000mAh, non-removable, 18W fast charging
Audio: with loudspeaker
OS: Android 11, HiOS 7.6
Colors: Frost Sliver, Magnet Black, Spruce Green
Price: P8,490