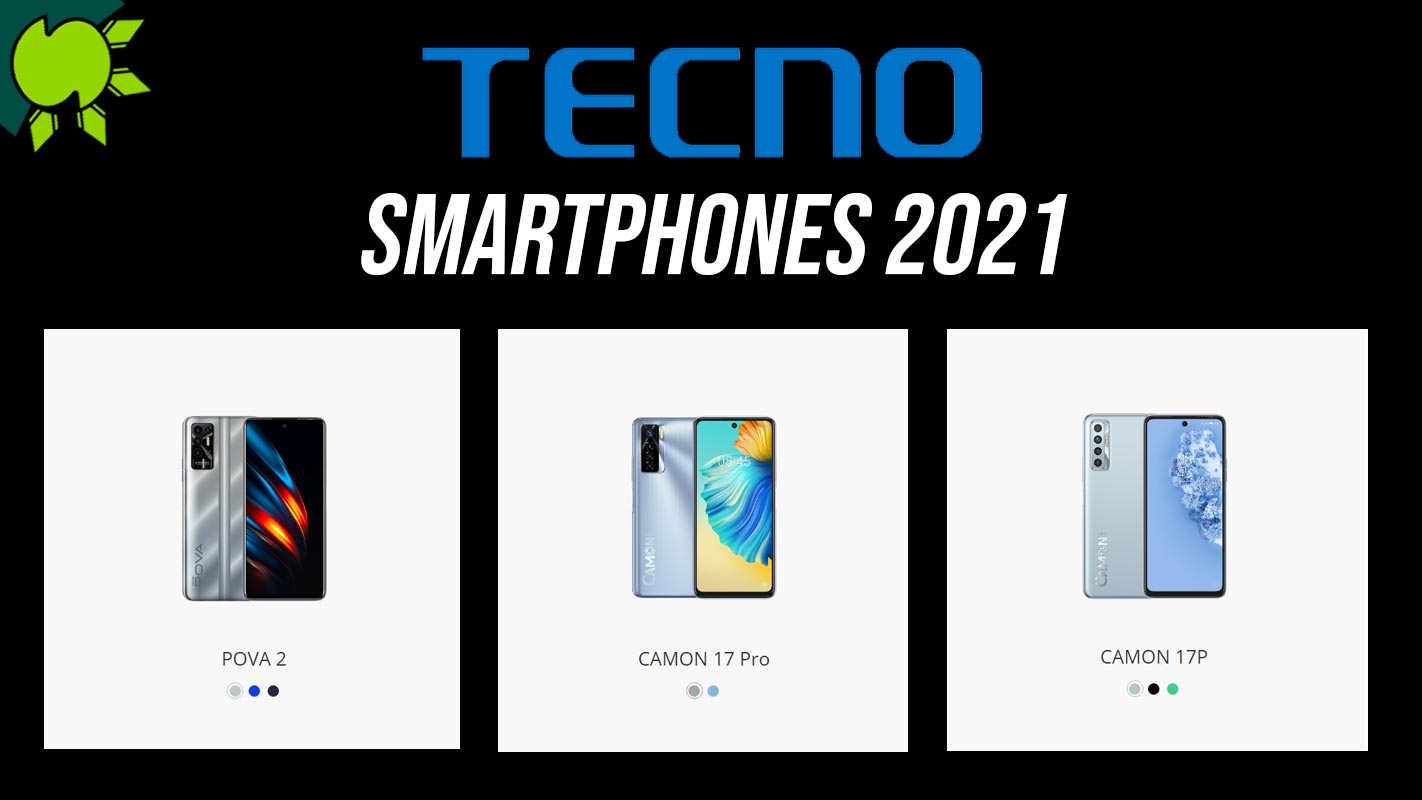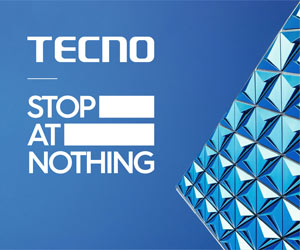 Tecno is becoming popular in the Philippines thanks to their affordable, low-priced phones with ample power and capabilities. If you're looking for a budget gaming companion with a nice set of features and specs, Tecno phones are one of the choices.
This year, Tecno has three phone series to choose from, all priced below the P10k price point–the Camon series, Pova series, and Spark series. If you're looking for higher specs at an affordable price with the overall capability, the Tecno Camon series is the best choice. If you want a gaming device with massive batteries, opting for the Tecno Pova series is the right thing to do, and if you are tight on budget, their cheapest phones are the Spark series.
Tecno Camon Series
As of this writing, the Latest Camon 18 series have yet to be released, but they are all on the official TECNO website already. Stick around for more updates on the price and availability. Furthermore, the Tecno Camon 18 series has better numbers in the spec sheets, like the higher refresh rates, lower charging time, and the latest HIOS 8.0 OS. Compared to the predecessors of each device, the design now has a more premium look, and they cleaned the large "Camon" text at the back and made it simpler and stylish.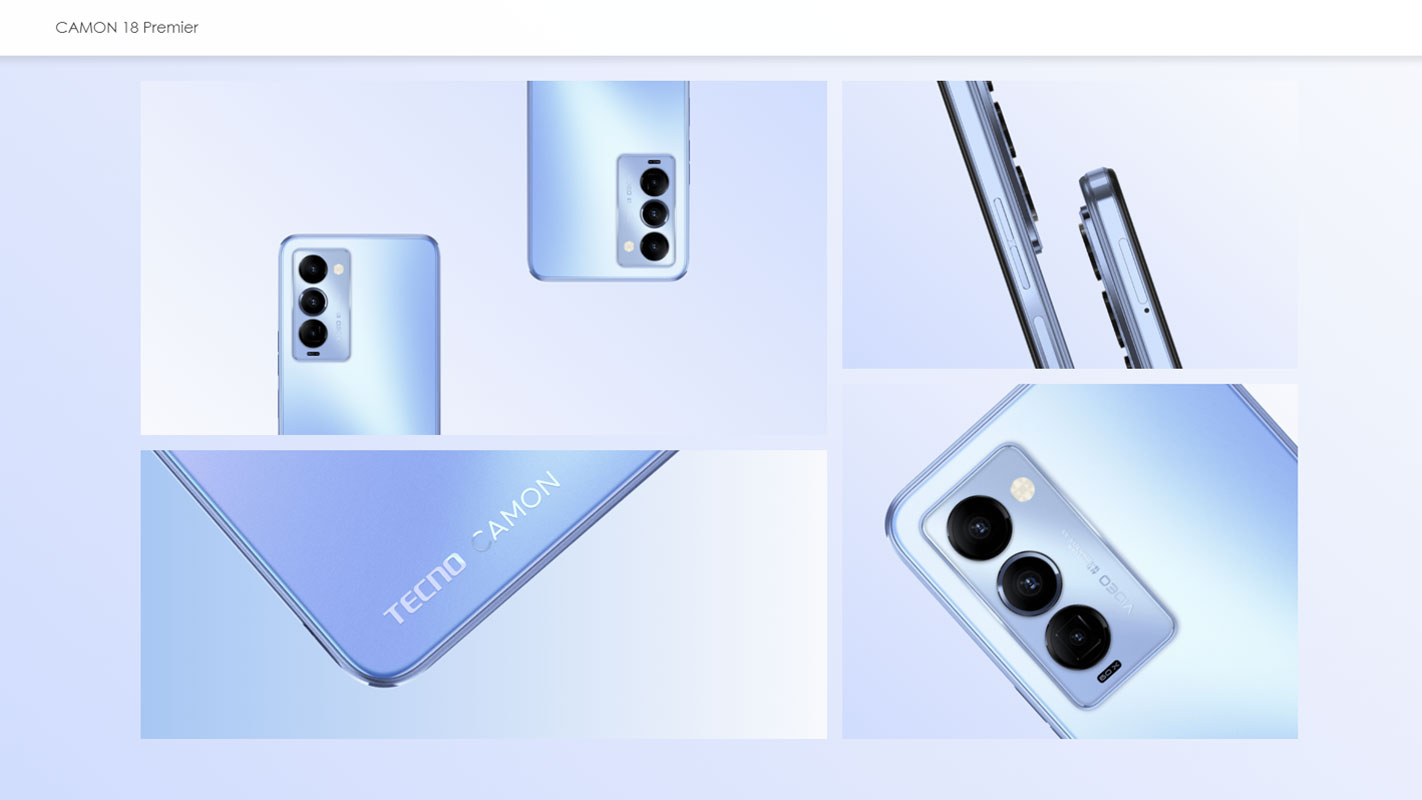 The Tecno Camon 18 Premier is the best phone Tecno has to offer as of date, with a 120Hz on a 6.7-inch FHD+ AMOLED panel. It is powered by a midrange gaming chipset Mediatek Helio G95 (12nm) and paired with 8GB of RAM and a 128GB/256GB storage option. It has a quad-camera setup with impressive lenses, a 64MP primary, 8MP periscope telephoto, 12MP ultrawide with Gimbal OIS. While at the front, it has a 32MP selfie camera. All of these specs are backed with a 4,750 mAh battery paired with 33W fast charging. The specs are midrange setup, and we believe this is one of the value-wise mid-range phones from Tecno this year.
READ: TECNO Camon 18, 18P goes official
Tecno Camon 18p also features a 120Hz refresh rate on its larger 6.8-inch FHD+ screen. It uses IPS LCD instead of AMOLED and is powered by the same chipset as the Camon 18 Premier–Mediatek Helio G96 (12 nm). It is paired with 8GB of ram and 128GB internal storage, and there's no ultrawide in this device. Rather a 48MP Primary camera, 13MP telephoto, and 2MP depth, while the selfie is a 16MP. It has a larger 5000mAh battery paired with a 33W fast charging. It is still an overall device for us even without ultrawide.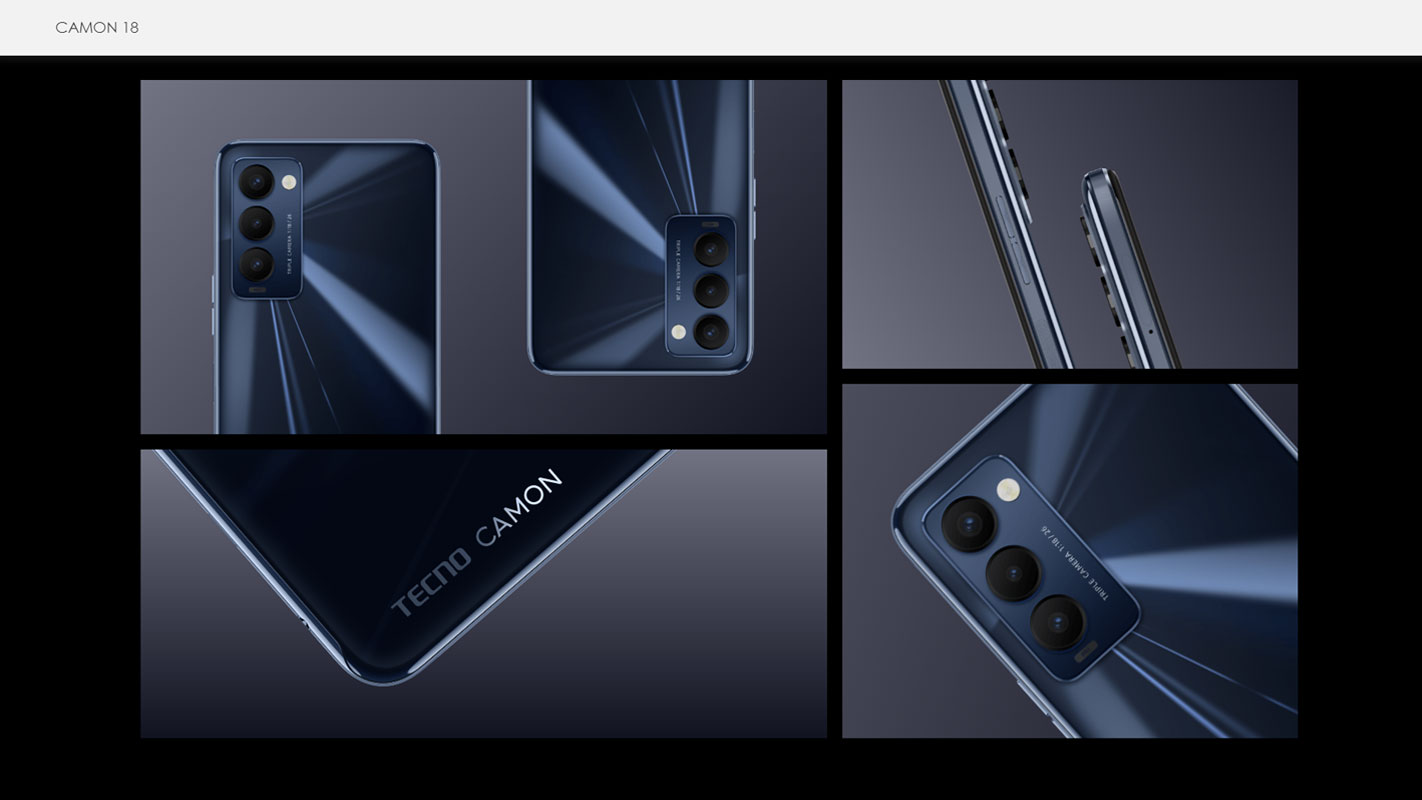 The vanilla version, Tecno Camon 18, is quite a gaming machine on a FHD+ resolution. It boasts a 6.8-inch FHD+ IPS LCD with 90Hz capability and features a MediaTek Helio G88 (12nm) paired with 4GB of RAM and 128GB internal Storage. The camera consists of a 48MP primary shooter, 2MP macro, and 2MP depth, while the front cam is a 16MP selfie. All of them are powered by a large 5000mAh battery with 18W fast charging. This will be the cheapest Camon 18 phone with gaming prowess at a higher resolution.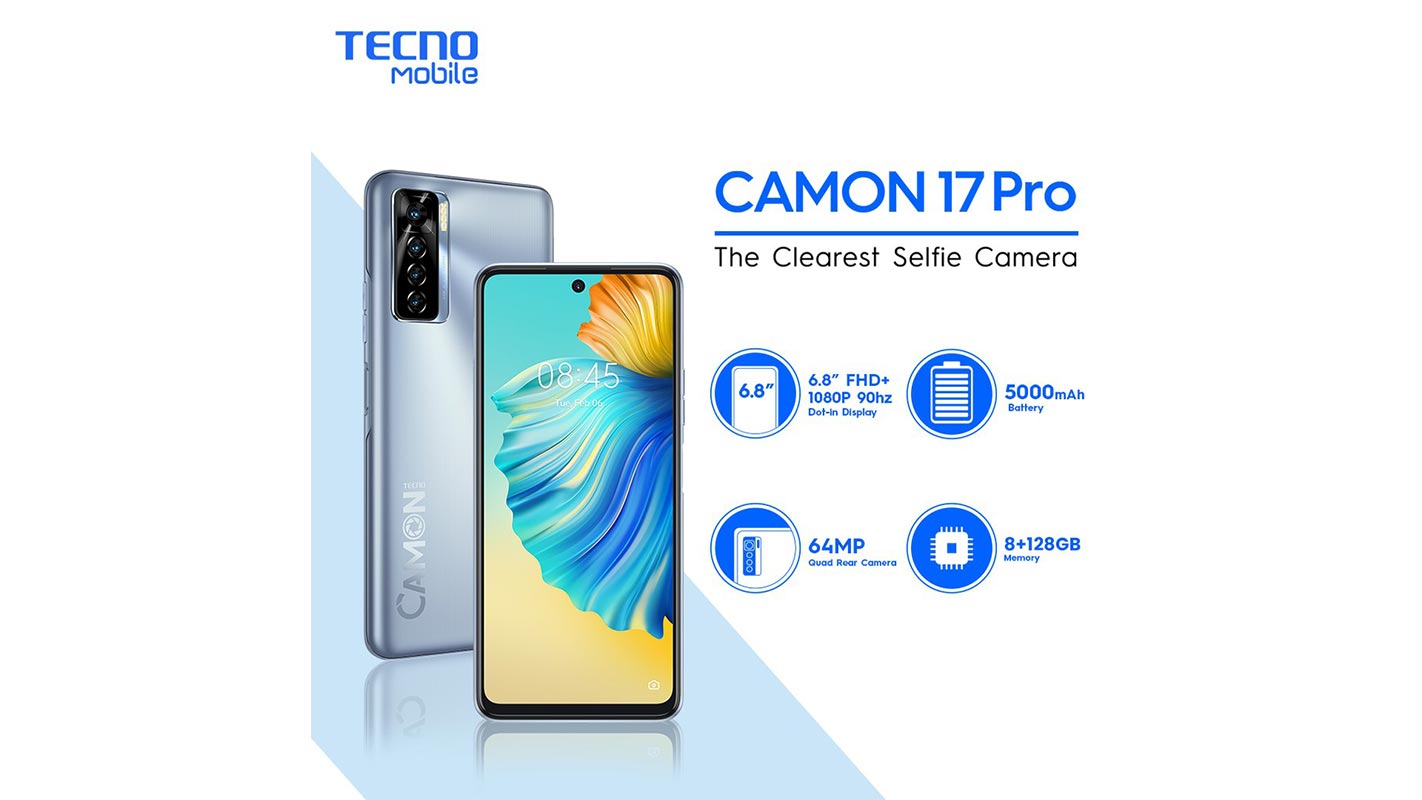 If you're looking for an overall phone from Tecno that you can buy right now, Tecno Camon 17 series are still the best choice. The prices start at under P10K and are packed with impressive specs and capabilities.
Tecno Camon 17 Pro features a 90Hz refresh rate on a large 6.8-inch IPS LCD with FHD+ resolution. Under the hood, it runs on a Mediatek Helio G95 (12 nm) paired with 8GB of ram and 128GB to 256GB internal storage. At a sub-P10K price, having an 8GB of ram is a great deal already. Moreover, the camera consists of a quad-camera setup, 64MP main, 8MP ultrawide, 2MP depth, and 2MP monochrome lens. It has a large 48MP on the selfie camera, which is an excellent value, and the battery consists of a 5000mAh paired with a 25W fast charging. It is available in two configurations and is priced at P9,990 for the 8BG+128GB and P10,990 for the 8GB+256GB variant.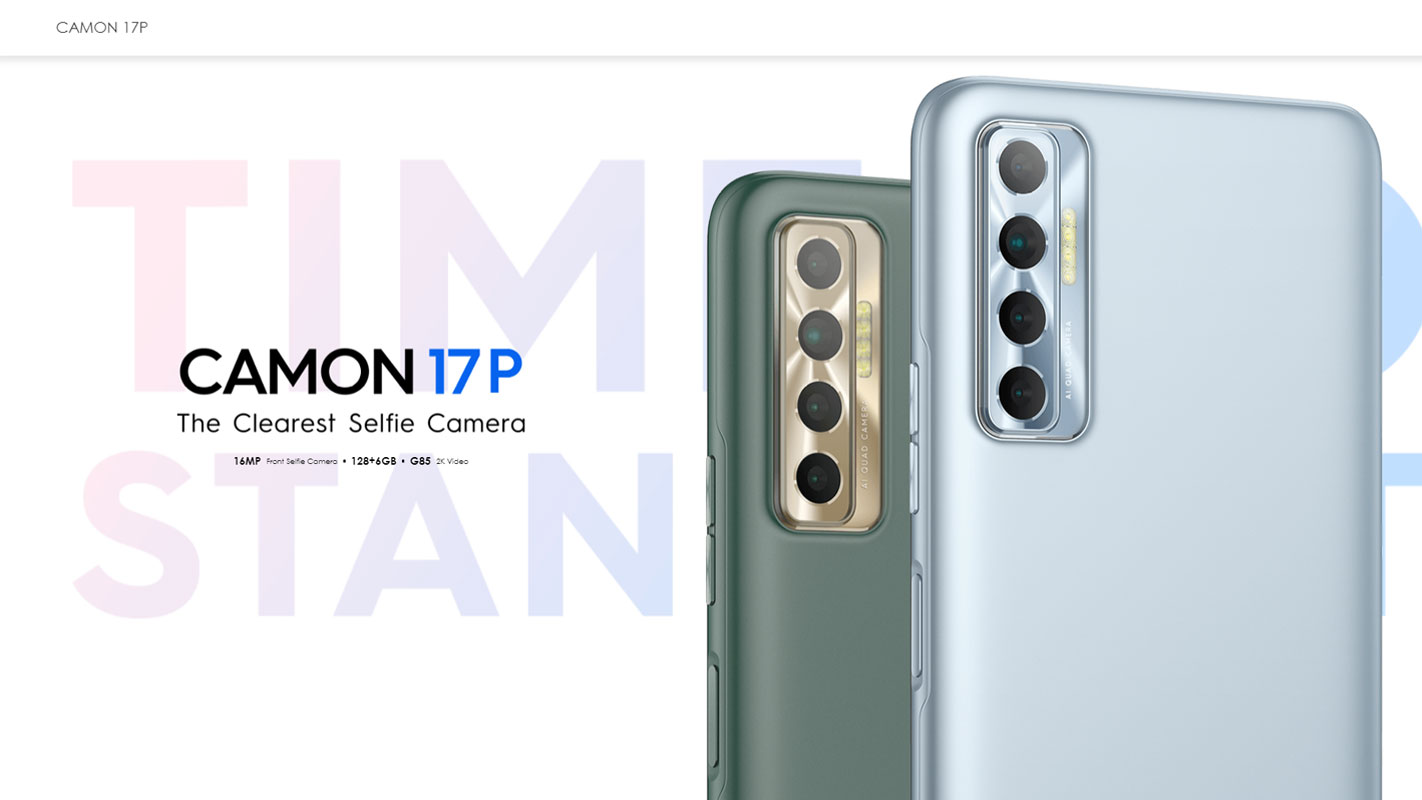 Tecno Camon 17p is quite similar to the vanilla version, except it doesn't have a higher refresh rate. But it features a large 6.8-inch FHD+ IPS LCD, MediaTek Helio G85 (12nm), and paired with a 6GB of ram and 128GB internal storage. The camera is a quad camera setup–64MP main, 2MP macro, 2MP depth, and an AI lens. At the same time, the selfie is a 16MP front camera. It is backed with a 5000mAh battery paired with an 18W fast charging. Despite not having a higher refresh rate, we can still see the device's overall capabilities, thanks to the large camera and AI lens.
READ: Infinix ZERO X Pro now available in the Philippines for PHP 14,990
6. Tecno Camon 17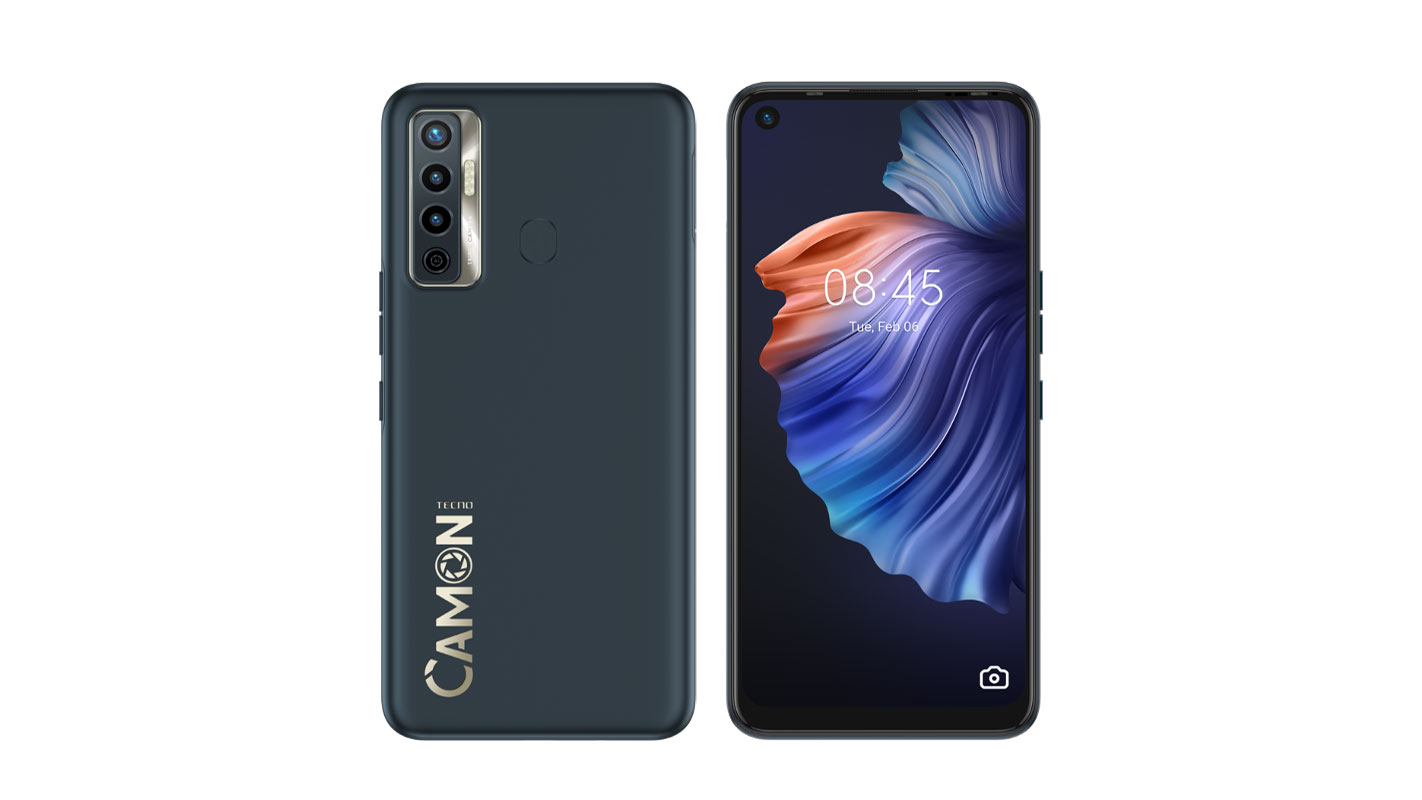 This vanilla version has the characteristic of a gaming-focused machine that can still shoot impressive images thanks to the AI lens. Unfortunately, it didn't reach the Philippine market, but it is priced INR13,999 roughly (~P9,420) when converted.
Tecno Camon 17 features a 90Hz refresh rate on a 6.6-inches HD+ IPS LCD. The HD resolution will add more room for the MediaTek Helio G85 (12nm) to function and process in competitive gaming. It makes sense now that the 90Hz on this device is here rather than on the Camon 17p as it will possibly achieve 90fps gaming on HD+. Moreover, it is also available with 4GB or 6GB of ram for extra multitasking, then 128GB of internal storage for storing both games and media. The camera consists of triple rear cameras, 48MP main, 2MP depth, and as we said earlier, it has an AI lens to help the main cam detect scenery and process impressive images. All of them are powered by a 5000mAh battery and an 18W fast charging.
Tecno Pova Series
Tecno Pova series have gaming prowess with huge batteries to keep you stay connected. This year, they only released one smartphone in the series–the Tecno Pova 2. Its predecessor has excellent quality and price ratio, but Tecno loves to jump to more impressive numbers at an affordable price point.
Tecno Pova 2 features a gaming design on its back with three color variants–Polar Silver, Energy blue, and Dazzle Black. I love the Dazzle Black as it has a chromatic effect and feels like a gaming phone.
Meanwhile, the display boasts a 6.9-inch FHD+ IPS LCD with MediaTek Helio G85 (12nm) paired with either 4GB RAM plus 64GB internal storage or 6GB RAM plus 128GB storage. Despite not having a higher refresh rate, it features a 180Hz Touch Sampling Rate, ET game engine, and a monstrous 7000mAh battery. It's probably an all-day gaming smartphone on a budget. Furthermore, it also has a 48MP quad rear camera with quad flash and an 8MP front camera with dual flash.
READ: TOP 10 Entry-Level Smartphones under P10K (2021)
Tecno Spark 7 Series
The cheapest and latest Tecno phone this year is the Spark 7 series. We do believe that Tecno phones have a lot to offer more than its price. And if they will be famous from that, they're on the right path as they have a lot of spark phones right now with the budget offering. This means you have a lot of options, even on a tight budget. However, some of them, like the Spark Go and Spark 7t aren't in the Philippine market right now. Thankfully, the Spark 7 and Spark 7 Pro is available and are the best choices for the budget.
The device is an excellent bang for the buck device that features a punch-hole cutout and a 90Hz refresh rate which is hard to find on the price point. Moreover, the display boasts a 6.6-inch IPS LCD with HD+ resolution and a 90Hz refresh rate. It runs on a Mediatek Helio G80 (12 nm) paired with 6GB Ram and 64GB internal storage. It also has a 48MP triple camera setup and an 8MP selfie and is backed by a large 5000mAh battery. The Spark 7 Pro is an excellent choice if you have a tight budget but want to play popular esports titles.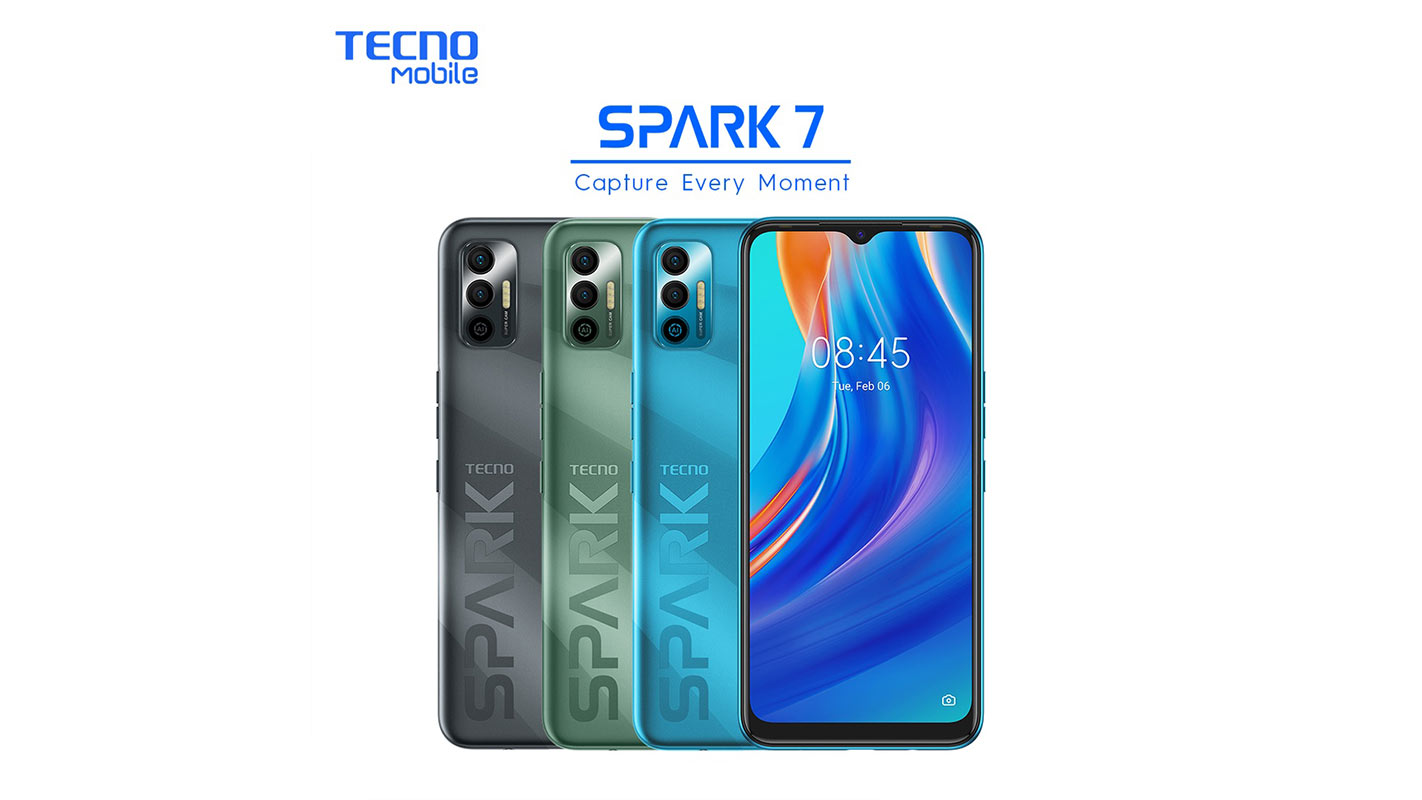 Tecno Spark 7 is more affordable with a nice set of specs for the price. It features a 6.5-inch IPS LCD with HD+ resolution, and it runs on a MediaTek Helio A25 (12 nm) paired with a 3GB + 64GB configuration. It also has a 16MP primary and 8MP front. Spark 7 can't give you better competitive gaming than the higher-priced Tecno phones, but it can ensure long-lasting usage thanks to its massive 6000mAh battery. If you are not a mobile budget gamer and want a Tecno phone for browsing non-stop and without interruption, this is the best choice for you.
Verdict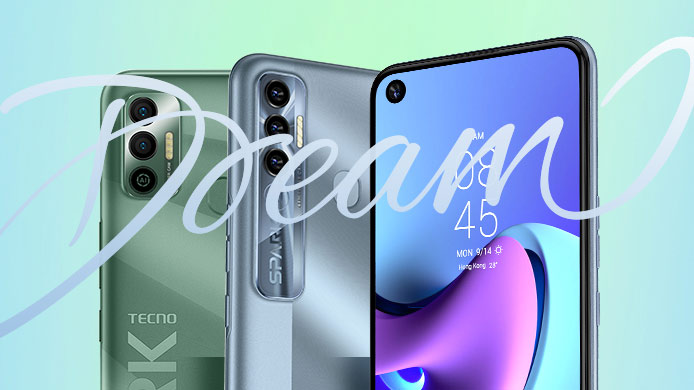 Overall these devices are indeed a bang-for-the-buck. The Mediatek Helio G series played a big part in most smartphones from Tecno as they offer gaming capability that enables you to play at high settings and in competitive mode, ensuring a low price but increased performance.
Still, this will all matter on durability and software optimization, and if you're in doubt about getting Tecno phones, here's our list of other entry-level phones under P10k. Nonetheless, we can say that Tecno phones can compete in the market as we have already tried these devices for quite some time now, and they have done their job just fine.
READ: TECNO Camon 18 Premier with Gimbal Stabilization, Periscope now official