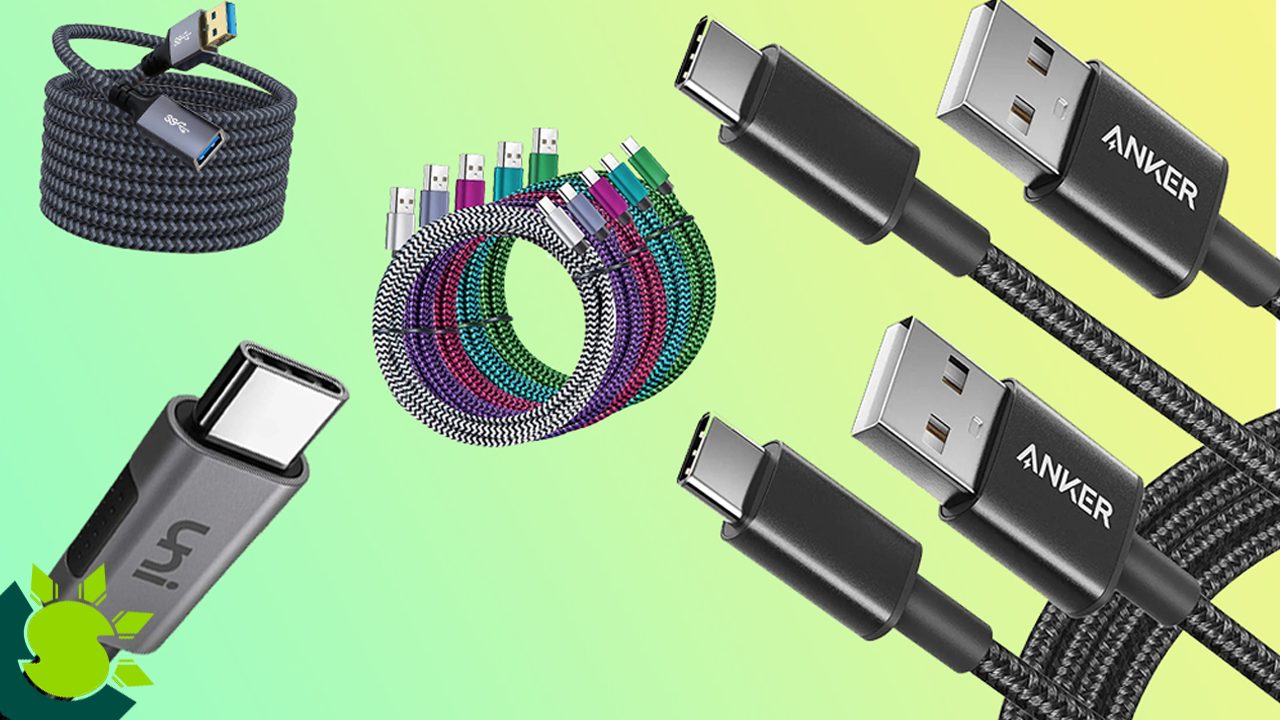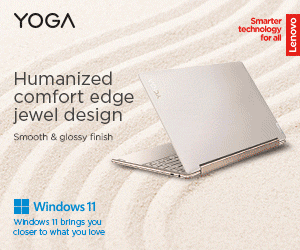 What to Look For in a USB-C Cable in 2022
It's simple to go out and buy a USB-C cable, but choosing the proper cord for your requirements might be a little more challenging. A random USB-C cable is frequently too long, too short, not sturdy enough, not adaptable enough, and does not enable rapid charging.
These are all characteristics you should look for while evaluating your selections. Durability is an important consideration because it is the driving force behind the longevity of your investment. Meanwhile, make sure your USB-C connection supports the recharge and data rates of your devices, since this might significantly degrade your experience.
Then there are more generic characteristics, such as length. Some USB-C cables may be lengthy, but they are of poor quality and can slow or tear with time. Although shorter cables are often more durable, there are many low-quality cables available. It is critical to look for a higher-end cable regardless of length, as the minor price increase will buy you a cable that will last much, much longer.
We've compiled a selection of USB-C cables that will suit anyone's demands or budget.
USB4 Version 2.0 Announced With up to Double the Standard's Original Speed
Best USB-C Cable: Anker New Nylon USB-C to USB-C Cable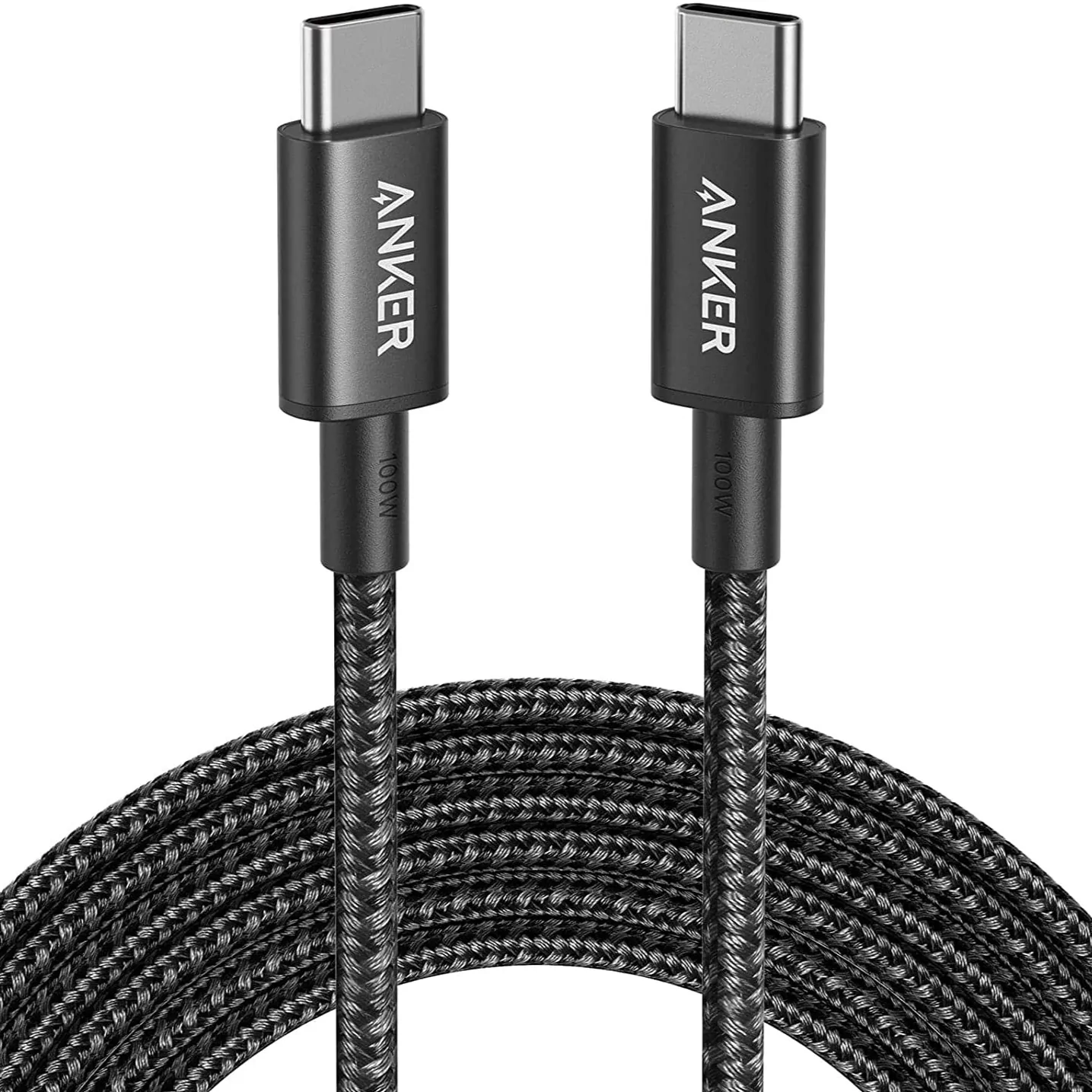 Pros
✓ Durable nylon and aluminum construction
✓ 60W fast charging support
✓ Versatile lengths
Cons
✗ No support for external monitors
Anker has been producing cables for many years, and the New Nylon USB-C to USB-C Cable is an excellent choice for those looking for the "ol' dependable" of USB-C cables.
This cable will not fray because it is made of nylon and has an aluminum coating for further durability. It is available in either 3.3 or six foot lengths, depending on your needs, and the box includes two cables, making it an excellent bargain.
Anker also included Power Delivery in the wire, allowing for up to 60W rapid charging on selected devices.
The only significant drawback is that the cable does not permit connecting to an external display through USB, but for those who only require a USB-C cable for charging and data transmission, this is an excellent choice.
Best Budget USB-C Cable: Amazon Basics USB-C to USB-A Cable
Pros
✓ Affordable price
✓ Reliable brand
✓ Various lengths available
Cons
✗ No fast charging support
✗ Slower data transfer speeds
If you're looking for a simple, low-cost USB-C cable, consider Amazon Basics' USB-C to USB-A cord. This cable, which comes in three, six, and ten foot lengths, has a simple design and conventional charging speeds. That means you won't be able to charge your phone as quickly, and data transfers will take a little longer, but it works!
Best Long USB-C Cable: Grtoeud USB-C to USB-C Cable
Pros
✓ Up to 20 feet long
✓ Good durable, tangle-free design
✓ Power Deliver support w/ 100W charging
Cons
✗ A bit pricey the longer you go
In the realm of cables, it's general knowledge that the farther you travel, the slower the cable becomes in charging and data transmissions. Some businesses have been able to circumvent this broad agreement by employing cutting-edge technologies to ensure that nothing gets bogged down owing to additional length, and Grtoeud is one of them.
Its USB-C cable is made of sturdy nylon and has reinforced tips and a tangle-free finish. According to Grtoeud, the cable enables Power Delivery owing to a specific E-Mark chip. This chip supports up to 100W charging, so no matter what device you connect, you should not suffer any slowdowns. To meet your demands, the cable is available in 10 feet, 15 feet, and 20 feet lengths.
Once you reach 20 feet, which is a bit high for a USB-C cable, but you'll receive a lengthy chord with decent durability and performance in exchange. At the end of the day, if you're looking for a lengthy USB-C cable, this should suit the bill well.
Best Short USB-C Cable: Anker Powerline III USB-C to USB-C Cable
Pros
✓ Power Delivery support
✓ Durable design
✓ One- and three-foot sizes
Cons
✗ Price could be a bit better
Anker's Powerline III USB-C cable is a wonderful alternative if you need a short USB-C cable.
It not only comes from a well-known brand, but it is also fully equipped with all of the necessary for speedy charging and data transfers. According to Anker, the cable supports up to 60W rapid charging through Power Delivery and is rated to endure 25,000 bends.
It is available in one foot or three foot lengths and in black or white.it's not the cheapest short cable on the market, but it'll hold up over time.
Best Lightning to USB-C Cable: Anker New Nylon USB-C to Lightning Cable
Pros
✓ MFi certified
✓ Fast charging for every supported iPhone
✓ Nylon design
Cons
✗ A bit pricey
Anker receives yet another mention in this piece, this time for producing an excellent USB-C to Lightning cable. Its New Nylon USB-C to Lightning solution features a sturdy nylon construction, strengthened aluminum tips, and a range of sizes to accommodate any iPhone user.
Depending on the kind of phone, this cable permits charging the iPhone at the quickest available speed. That means people who own the iPhone 13 Pro Max, for example, will be able to benefit from 27W charging.
Furthermore, the cable is Made for iPhone certified, ensuring that it adheres to Apple's stringent accessory criteria. you'll spend a bit more for this cable, but it's a fairly well-rounded product overall.
Best HDMI to USB-C Cable: Uni USB-C to HDMI Cable
Pros
✓ 4K/60fps and HDR support
✓ Thunderbolt 3 compatibility
✓ Affordable price
Cons
✗ Brand isn't well-known in the US
✗ HDMI 2.0 support
The USB-C to HDMI connection from the firm supports 4K output at 60 frames per second, as well as Thunderbolt 3 and HDR. The cable is available in a variety of lengths and is coated in a robust finish for long-term dependability. Furthermore, the firm boasts compatibility with a wide range of devices, including the latest Samsung Galaxy phones and iPad Pro tablets.
Uni provides a "no-hassle" warranty. While the brand isn't very well-known in the United States, and the cable only supports HDMI 2.0, it's still a pretty strong cable that checks a lot of boxes.
Best AUX to USB-C Cable: Cable Matters USB-C to 3.5mm AUX Cable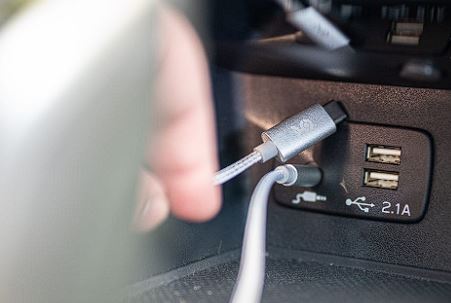 Pros
✓ Braided cable
✓ Support for phones that require special DACs
✓ Affordable
Cons
✗ One size might not fit all
The Cable Matters Premium Braided Aluminum USB-C to 3.5mm AUX cable should be in your daily carry for individuals who may need to plug their phone into an auxiliary port. Its high-quality structure will persist for a long time when you attach either end to your numerous gadgets repeatedly.
The enhanced compatibility with devices that require a dedicated digital to analog converter (DAC) for audio via USB-C is what makes this connection stand out. This cable should work regardless of the USB-C device you're using to connect to a stereo system with AUX.
The only accessible size is four feet. If you can live with it, this cable is worth considering if you still need wires for audio playback.
Best 3-in-1 Cable: Spigen DuraSync 3 in 1 Universal Charger Cable
Pros
✓ Support for USB-C, Lightning, and microUSB
✓ Fast charging support
✓ Durable nylon design
Cons
✗ USB-A connection on the opposite end
Spigen's DuraSync 3 in 1 Universal Charger Cable is a great option if you require a cable with more adaptability. This cord features three replaceable connections that provide USB-C, Lightning, and micro USB charging while on the road.
It boasts a nylon finish for durability, is Made for iPhone certified, and supports Quick Charge 3.0 with a compatible adapter.
The main disadvantage is that it only allows a USB-A connection on the other end. That being said, if you're looking for an all-in-one USB-C cable, this is the one to acquire.