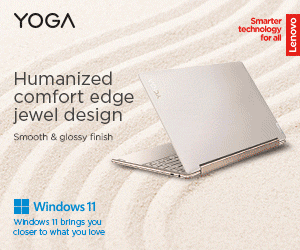 The Redmi Note 9 is a jam-packed smartphone with cool and unique features that are useful and a lot more reliable in everyday use. Here we have listed the top 10 features you can try out on this device.
Read: Redmi Note 9 vs Realme 6i – Which is Better in Gaming?
Shortcut Keys
This slideshow requires JavaScript.
Settings > Additional Settings > Button Shortcuts – This feature allows you to customize and assign a functional shortcut to your physical keys. One of these is Launch Camera, it will launch your camera app at which gestures and buttons you assigned. You can also set the Wake-up function for google assistant in the settings as well.
Cast
This slideshow requires JavaScript.
Settings > Connection & Sharing > Cast – There are many functions that can be used in screencast not only as screen sharing but also projecting some document presentation, gameplay, and photos and videos. It projects and displays the contents of your device on an external display connected on the same network connection. It also has special features when using Cast including; Hide Private items – prevents floating notifications to project on the external display, and Cast with screen off – it turns off the device's screen while projecting to an external monitor. It is useful to extend battery life.
Hide Notch
This slideshow requires JavaScript.
Settings > Display > Notch & status bar > Hide Notch – Allowing you to hide the notch or punch hole cut out if you find it distracting. There are 2 different types you can hide the notch or cutout; Hide without moving the status bar, and Hide and move the status bar. That's a versatile feature if you're the kind of person who doesn't want to be distracted when watching movies and video clips.
Read: Redmi Note 9 Full Review – 1080P on a Budget
Quick Ball
This slideshow requires JavaScript.
Settings > Additional Settings > Quick Ball – This feature is reliable in one hand situation. It will give you additional settings like navigation and other shortcut keys like screenshots, torches, etc. You can also choose a specific app to easily launch it using a quick ball. It also has a feature that will automatically snap to the edge of the screen if not used to reduce screen interference.
One-handed mode with sizes
This slideshow requires JavaScript.
Settings> Additional Settings > One-handed Mode – This feature is reliable when you cannot operate the device with both hands. So by enabling this feature you can easily navigate through the UI with just one hand and it's pretty useful. You can resize the screen based on your preferred size. There are two ways you can try launching this feature:
Using virtual keys – swipe from virtual home key to left/right to toggle one-handed mode then swipe from left/right to the home key if you want to go full screen again.
When using full-screen gestures – assign the one-handed mode on the quick ball. (Settings> additional settings> select shortcuts > and click any button you want and change it to one-handed mode.)
Second Space
This slideshow requires JavaScript.
Settings > Special Features> Second Space – This is basically the multi-user mode where you can add users that can access the phone without accessing your personal data. It will create a whole new space for the specific user from which they can set their own settings and accounts. You can also set a password for respective users.
Battery Saver
This slideshow requires JavaScript.
Settings > Battery&Performance, then click the gear icon located on the top right of the screen then click the battery saver option.
It will introduce new battery saver settings with different configurations such as clearing the cache every time the device is locked, turning off services such as sync, haptic feedback, and so on. You can also schedule the feature whenever you want Battery Saver to be enabled.
Clear Speaker
This slideshow requires JavaScript.
Settings > additional settings > Clear Speaker – turning on this feature will play 30-second audio to clear the speaker if there's some dust that blocks the sound path.
Read: Redmi Note 9s Long-Term Review – No Need to Panic!
Mi Remote
This slideshow requires JavaScript.
There are three ways to open the Mi Remote feature, first is to navigate to the notification panel and click on the Mi Remote icon. Next, while in the lock screen swipe to the right then click the Mi Remote tab. Lastly, find the app icon in the app drawer. The Mi remote allows you to control devices such as TVs, AC, Fan, etc. Just click add remote and select your appliance model then specific settings will appear depending on the device you have just paired.
Video pro mode
This slideshow requires JavaScript.
Camera app > Pro Mode – This is an additional feature on the native camera app of Redmi Note 9. Allows you to record video clips while allowing you to adjust shutter, ISO, Focus, and white balance to give you more shooting controls. You can also add some information like histogram, straighten, gridlines, focus peaking, and more. There is also a cinematic black bar to make your footage looks cinematic.
Bonus Feature
This slideshow requires JavaScript.
Game Turbo – The game turbo is a game optimizer from Xiaomi phones. This will disable some features that will distract you from the game as well as optimize performance, bandwidth, and touch response. Game Turbo offers you to improve the gaming experience. In the Game Turbo settings you can find the performance mode, you should enable it when playing games as it provides, Bandwith Priority, Optimized Touch Controls, and Audio Improvements. Other settings and features can also be found in the game turbo settings menu including Memory Exceptions, Restrictions on features such as auto-brightness, gesture screenshots, and more. Titled in additional settings, you can choose a specific app to adjust touch response and sensitivity. The touch resistant area is also a feature that reduces the touch sensitivity near the edges to avoid triggering touch controls.
This slideshow requires JavaScript.
In the Game Turbo overlay, we will see some useful shortcuts in the app. First will be the app shortcut that opens a new small window to navigate to the chosen app as the game runs in the background. This is a cool feature so better get the 4GB variant for multitasking. Next, we will see easy controls such as Screenshots, Screen Recorders, and Ram booster. Additional icons can be found by clicking the arrow down key on the overlay, from there you can choose between wifi and data connections, screencast your gameplay, and more. Finally, at the top of the overlay, you will see the CPU load and the fps counter.
These are the top 10 useful features you can find in Redmi Note 9. There are tons of features worth mentioning but these top features we have chosen are reliable for everyday use.
Read: Samsung Galaxy S20+ BTS Edition 2nd Batch of Pre-Order Now Open!