Qualcomm Announces Quick Charge 5 with 100W Support
Dubbed as the "world's fastest commercial charging solution," Qualcomm outs its Quick Charge 5 (QC) technology after three years of Quick Charge 4. Unlike the previous years, we're now looking at a giant leap in technological advancement. As reported, the latest QC standard features a whopping 100W charging rate that can easily replenish a 4500mAh battery in just 15 minutes! For quick top-ups, you only need five minutes to go from 0-50%.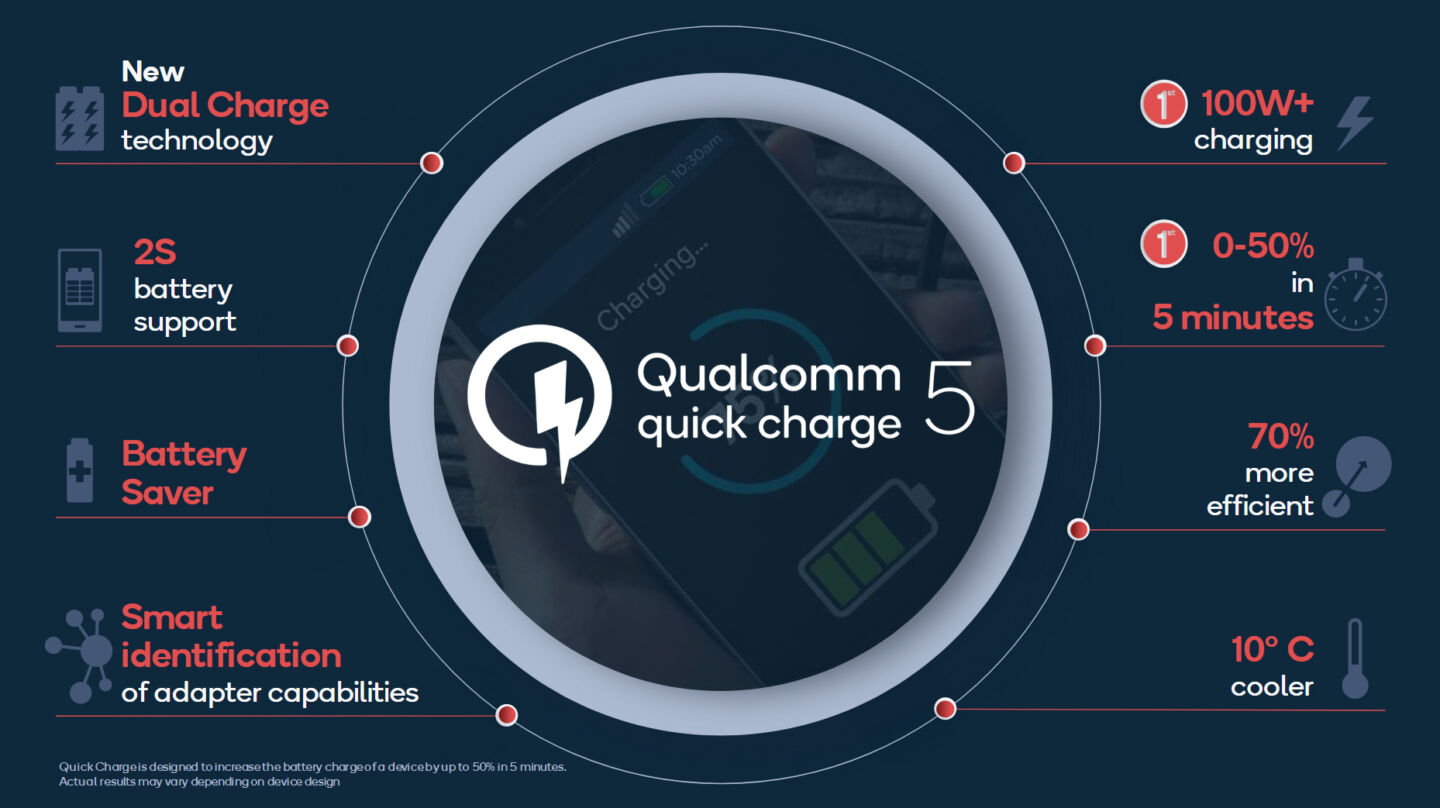 So, how exactly did Qualcomm managed to pull off such a feat? Well, it starts with the battery. To be able to reach 100W in one go, the 4500mAh battery needs to be in a "stacked cell" configuration wherein each cell can receive up to 50W. However, it's not entirely a new thing. We saw this battery architecture as far as the OPPO R17 Pro from last year. But unlike that SuperVOOC from before, the wattage is now at 100W and there's support for quick charge wireless as well. And even if the wattage is high, the architecture allows the battery to be 10°C cooler than Quick Charge 4 and 70% more efficient. 
Just a couple of weeks ago, we saw OPPO announced its 125W charger. However, that was only a display of what the company can do in the near future. With Qualcomm, the company looks to set up a wide commercial rollout starting Q3 2020. And yes, Quick Charge 5 is fully-compatible with USB-PD allowing more electronic devices supported by the "world's fastest commercial charging solution."
READ: Samsung to Follow In Apple's Step; Ditching Chargers in the Box