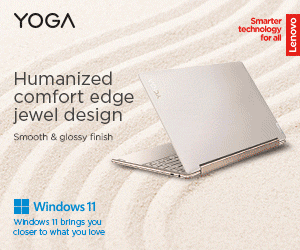 Before the end of 2022, both brands launched different smartphones. One is the Motorola Moto X40, and the other is the Xiaomi 13. These two are both flagship-class smartphones. But the question is, which one of these two has more skill? Today we made a specs comparison of the Motorola Moto X40 against the Xiaomi 13. Let's find out here.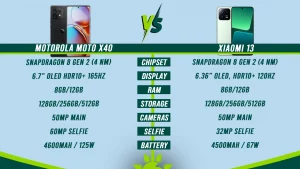 Related: Multiple 50MP Cameras Will Be Included in the Xiaomi 13 Series.
Design & Display
First, let's talk about the design and display of the two. Both have an aluminum frame and a glass back, making them more attractive. The Moto X40 has a wider screen with a 6.7-inch OLED FHD+ resolution with a high 165Hz refresh rate. While on the other hand, the Xiaomi 13 has a 6.36-inch OLED FHD+ resolution with a 120Hz refresh rate. Regarding structuring, the Moto X40 wins with its curved display versus the flat screen of the Xiaomi 13. Both come with IP68 certification.
Camera & Speakers
Now, let us proceed to their cameras. Both the Moto X40 and Xiaomi 13 have 50MP primary cameras, but when it comes to supporting lenses, the Moto X40 wins because it carries a 50MP ultrawide and a 12MP telephoto lens. Whereas Xiaomi 13 has a 12MP ultrawide and 10MP for telephoto lens. Both sides are identical, with a punch-hole camera at the top-center of the display. The Moto X40 has a higher 60MP selfie snapper, while the Xiaomi 13 has a 32MP selfie camera. As a flagship class, expect stereo speakers and no 3.5mm audio jack.
OS, RAM, Storage
They are the same with the latest Android 13 OS, MyUI 14 on Moto X40, and MIUI 5.0 on Xiaomi 13. Since they are flagship class, it has Qualcomm's flagship chipset Snapdragon 8 Gen 2, with a 4nm process. They also come in 128GB to 512GB storage variants. An 8GB RAM variant is available in the 128GB model and 12GB RAM for the 256GB and 512 GB. While in Xiaomi 13, 8GB RAM is available for 128GB and 256GB, it is also available for 12GB in 256GB and 512GB storage. It's time for you to pick which of the two you choose because if you look closely, the Moto X40 and Xiaomi 13 are almost identical in this part.
Battery & Charging
Xiaomi 13 and Moto X40 have different advantages over each other. The Moto X40 has a higher 125W fast charging that can fill its 4600mAh battery in just 15 minutes. On the other hand, the 65W fast charging of Xiaomi 13 can fill its 4500mAh battery within 38 minutes. The aging advantage of Xiaomi 13 in this battle is that it has a higher 50W wireless charging feature that can serve its battery in 48 minutes. Whereas the Moto X40 has 15W. Both have reverse charging support, but Xiaomi 13 supports 10W reverse wireless charging, while in Moto X40, there is 5W wired reverse charging.
Price & Availability
Currently, the Moto X40 and Xiaomi 13 are only available in the Chinese market. Hopefully, they will also be available globally in the next few days. The Moto X40 price starts at an estimated CNY 3,324.82 (around Php 26,920), while the Xiaomi 13 costs about CNY 4,061.37 (around Php 32,889) at its starting price in the Chinese market. They are the same with different skills against each other. Which of these will you choose?
---
Read More Articles