If you just want to take a screenshot of your open Chrome tab, why not use Chrome instead of taking a snapshot of the desktop on Windows or Mac? We'll demonstrate the process to you.
For some time, Google has been developing a screenshot tool for Chrome on the desktop. The tool was made accessible through a feature flag in version 98. Although it still has some rough edges, it does work. Let's look at it.
For a reason, not all users can access these functionalities. They might not function properly and could have a bad effect on the speed of your browser. At your own risk, enable flags.
On your PC, first, launch the Chrome browser, then type chrome:/flags into the address bar and press Enter.
Find "screenshot" and turn on the "Desktop Screenshots" and "Desktop Screenshots Edit Mode" flags.
To make the modifications effective after turning on the flags, click the "Relaunch" button at the bottom of the screen.

When the browser has restarted, go to the page you want to take a screenshot of. On the address bar's right side, select the share icon.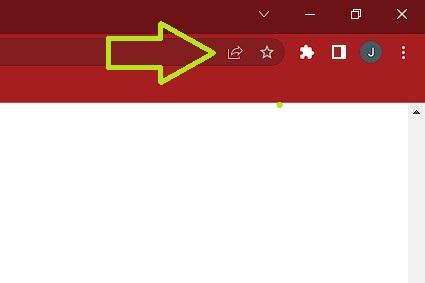 From the pop-up menu, choose "Screenshot."
This is still a work in progress, as previously stated. If the screen dims, you can use the mouse to select a specific region to capture or it will immediately take a screenshot of the whole screen.
A pop-up will appear after the screenshot has been taken. You are now able to "Download" the screenshot.
Additionally, the screenshot is instantly transferred to your clipboard so that you can paste it wherever you wish. The screenshot editor comes equipped with all the typical fundamental functions, including crop, draw, and text.
Simply said, that is everything! Easy screenshot creation and editing in Chrome are make possible by this handy little tool. The editing window is particularly convenient since you may make adjustments without opening the screenshot in another program. There are many such little things in Chrome that you should be aware of.