Nowadays, we create photos and videos on mobile almost every day. While more and more photos and videos are created, our mobile storage remains the same. To store these memorable moments, many people start to find photo management tool to store their photos.
Google Photos was one of the popular ones as it used to be free. However, it stopped the unlimited storage service and only provide 15GB of free storage since 2021. Those who need photo storage of more than 15GB need to pay subscription fees or find an alternative. The more photo storage you need, the more expensive the total costs.
Another option would be storage devices providing photo management application. These devices like Synology NAS provide a built-in photo management tool, that allows you to access and share photo remotely, but give you full data privacy as all photos and videos are stored in your own device rather than on a 3rd-party server.
In this article, we are going to talk more about Synology Photos, the built-in photo management tool on Synology NAS, and compare it with Google Photos.
Synology Photos is a photo management app designed for people who have a big number of photos and videos and prioritize data privacy. Synology Photos is highly efficient, cost-effective, and easy to use.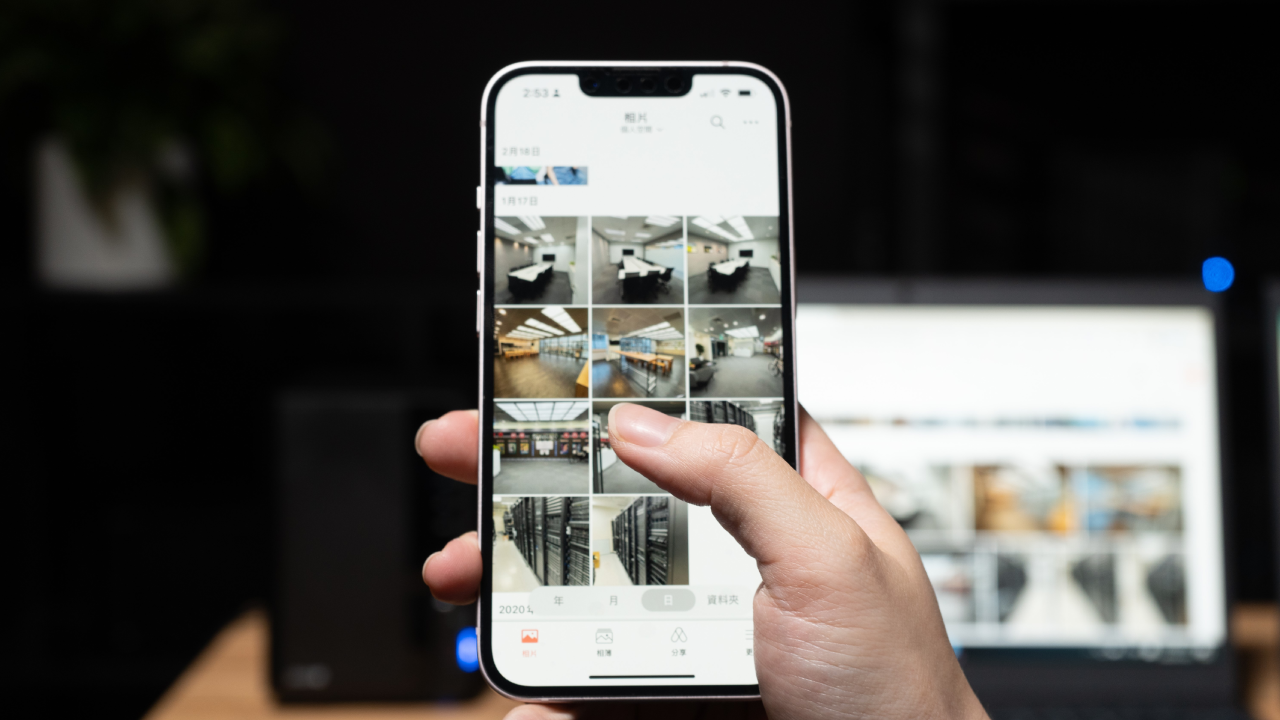 Here are the reasons why Synology Photos is a better option than Google Photos:
Privacy – You may achieve 100% data ownership by creating your own private data center with Synology NAS. Storing data in your own device means full data privacy.
Performance – Managing and uploading a huge number of images will no longer be a problem. You can upload photos from your device to Synology NAS via LAN network or use the sleep backup feature on Synology Photos mobile app to back up over 20,000 images at night. With this feature, you can upload several photos on your smartphone device and leave them untouched.
Cost-effective – Pay ahead for hardware costs that are one-time only. There aren't any unwanted commercials or subscription fees. Customized storage allocation based on user requirements is also possible.
Management or Search – Diverse viewing ways are available from the standpoint of the users. Users can, for example, opt to view in chronological order or in file form. Furthermore, advanced metadata filters, drill down by camera, lens, location, faces, and more, in many usage scenarios to meet professional requirements.
User experience – The operation interface is simple and intuitive, and both Apple TV and Android TV are supported. Users ranging in age from 8 to 80 can readily get their hands on it.
Below is a simple comparison table that concludes the mentioned reasons.
Synology NAS + Synology Photos
Google Photos
Privacy

Data on your own NAS

(100% data privacy)

Data on Google's server

(Authorized 3rd-parties can access)

Performance

Upload via LAN

Back up over 20K images at night

Upload and browsing experience are determined by internet speed

Cost-effective

One-time hardware cost

Recurring subscription fees

Management and search

Diverse views and filters

Chronological view only

User experience

Support Apple TV and Android TV

Support Chromecast only
Users typically find storage insufficient due to needing to handle big numbers of images; or when the data to be saved is significant and sensitive business information, making privacy a priority for the photo management application, Synology Photos will be the perfect solution. Synology Photos not only offers full data ownership but also a variety of usage scenarios. It is accessible via a PC browser, mobile device, and TV application. Synology Photos will continue to prioritize design and functionality in order to provide the finest option for consumers to preserve their priceless memories. You may also check our review article to explore more exciting features. Synology Photos Review – The Future of Photo and Video Backup.
The Synology Photos app is now available
The newest Synology Photos app is now available on Apple and Android TV. Enjoy your favorite collections with brilliant colors and exceptional detail, or enjoy a more comfortable stroll down memory lane with friends and family.