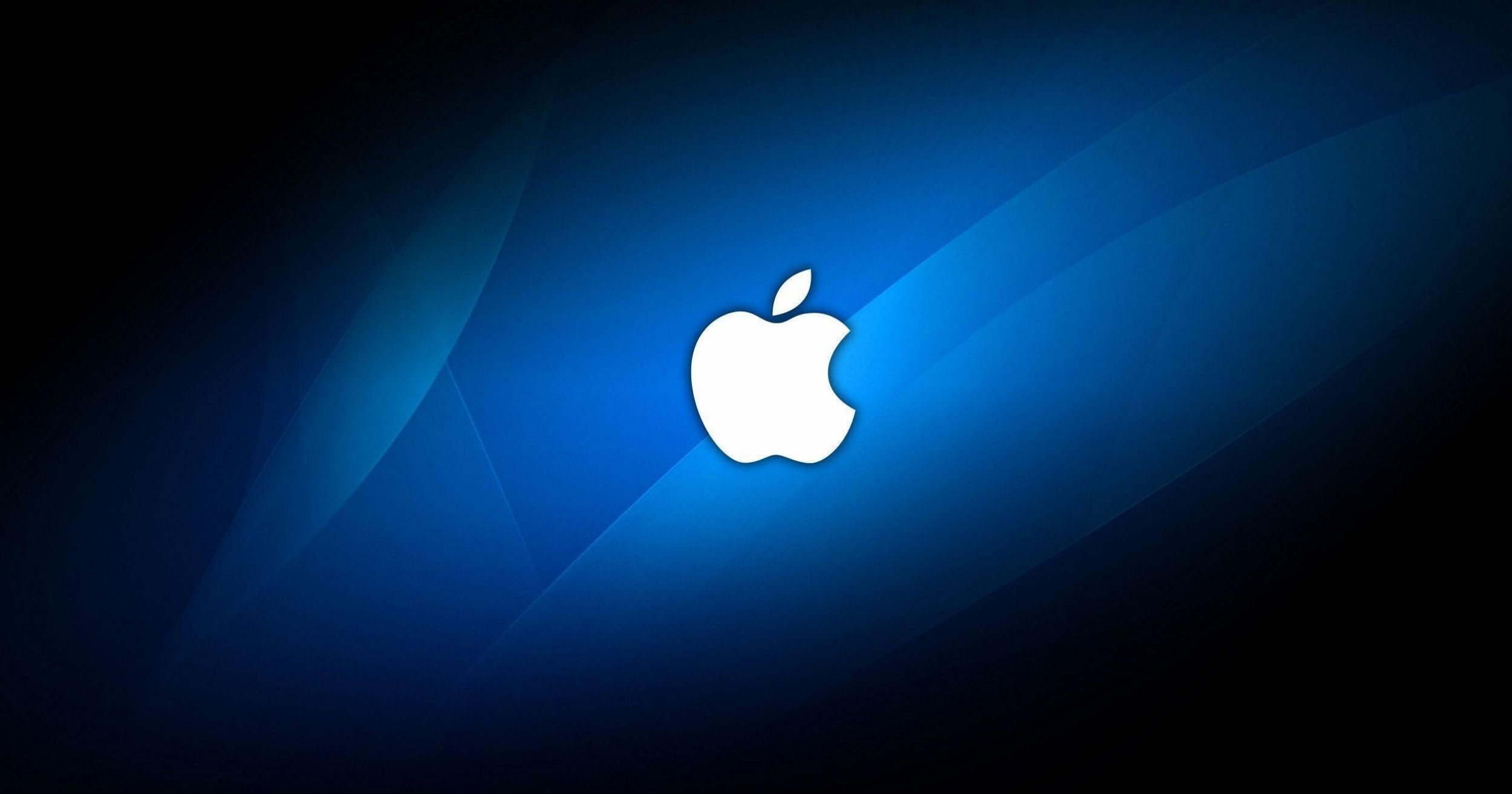 Apple's sales and profits have grown quite exponentially during 2020's Q4 worldwide. This is thanks to the company's launch of its three new Macs which has the latest M1 chip this is according to Gartner. Comparing it with 2019's shipment which garnered 5.25 million, last year it shipped 6.9 million Macs showing that it grew a significant amount of 31.3 percent.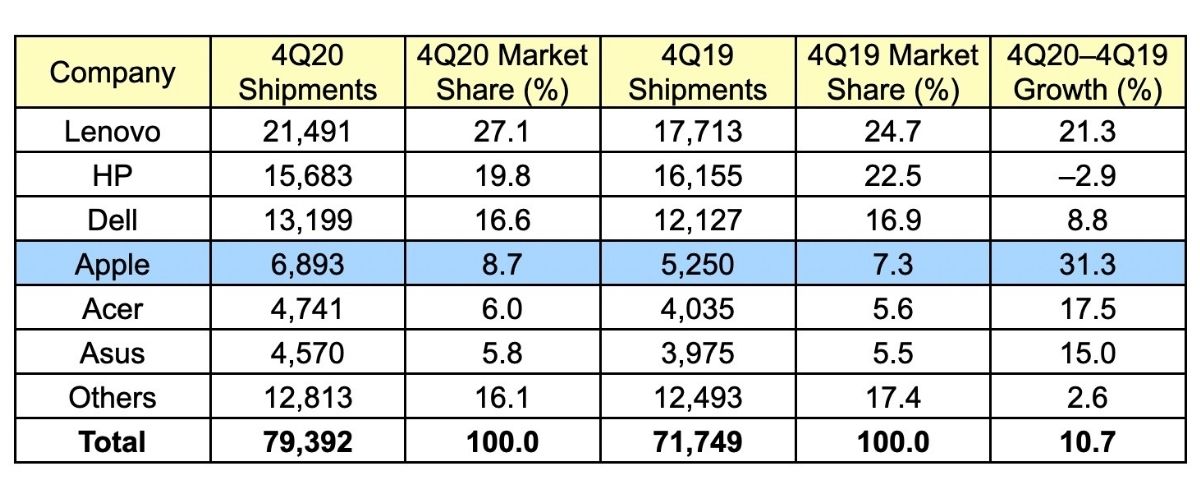 Despite these great numbers, Apple is number four when it comes to sales growth making Lenovo the first which shipped 21.5 PCs followed by HP, with 15.7 million PCs shipped, and Dell with 13.2 million PCs delivered.
Even with other great competitors, Apple still manages to hold its ground. During last year's fourth quarter, Apple has gained 8.7 percent growth which is a big difference from 2019, at the same time, which had 7.3 percent.
When it comes to the United States, Apple still holds the fourth spot in sales and shipments with 2.7 million PCs shipped which is an improvement from 2019 that has two million for a total of 32 percent growth. Other companies also gained a tremendous amount of growth when it comes to their U.S. shipments namely, HP, Dell, Lenovo, and Microsoft.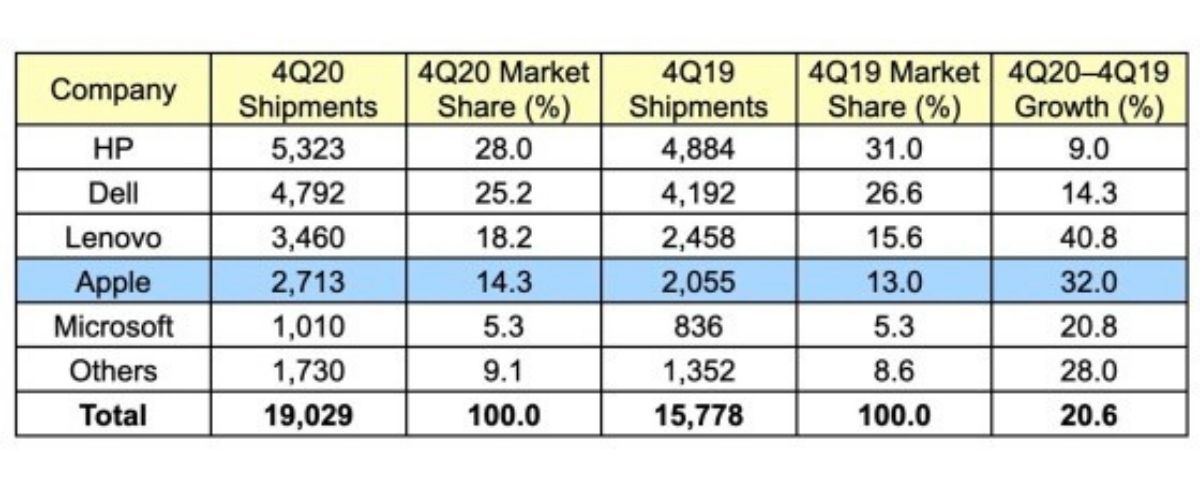 Although we need to keep in mind that this growth from 2020's fourth quarter is due to the launch of its latest M1 Macs, which includes the M1 MacBook Air, MacBook Pro, and Mac mini. These are the latest updates that Mac has to offer to date. We can also expect tremendous growth in sales due to the inclusion f the Apple Silicon processors in Mac PCs.
When it comes to Apple's shipment last year, they have shipped at around 22.5 million Macs worldwide which is a 22.5 percent increase compared to 2019, which shipped 18.3 million Macs. This places Apple on the fourth spot yet again in shipments the entire year, following the lead of Lenovo, HP, and Dell.
On the other hand, IDC released its own shipping estimates and it shows that Apple and other vendors have increased tremendously. IDC showed that Apple has shipped 7.4 million Macs, a huge difference from the same time a year-ago quarter which gained 4.9 million shipments. This is a 49.2 percent increase the company had. Throughout 2020, IDC proposes that Apple delivers a shipment of 23 million Macs, which generated a 29.1 percent increase from the 18 million it shipped back in 2019.
With these data given by both Gartner and IDC, we should keep in mind that these are estimates only and it doesn't give the exact representation of Apple's actual sales. Although these numbers used to predicate fairly on what Apple's sales would be. Today, it is a challenge to give a confirmed estimated data due to the fact that Apple no longer gives a quarterly breakdown on their sales with their individual products such as the iPhone, iPad, and Mac.
As we can expect this year, sales would be good or be better especially with their upcoming upgrades using the Apple Silicon chips. The next lineups that we would expect to have Apple Silicon are the 14 and 16-inch MacBook Pros and iMac.
Read: Apple iPhone 13 will be SLIGHTLY thicker and will retain design