The Logitech G335 plug-and-play wired gaming headset is now available in the Philippines. It is one of Logitech G's lightest gaming headsets and it is discord certified that delivers crystal clear voice and sound. But with its multiple colorways and vibrant reversible headband, what's the catch if it doesn't have RGB?
Well, it is a wired straightforward plug-and-play gaming headset with similar design to the G733 that was released earlier this year. It is cheaper and even without illumination or RGB, offers colorful design perfect for your color scheme setup while streaming.
READ: Realme 8 Pro vs Galaxy A52, Reno 5 4G Comparison – Which has the best value for its price?
Design and Build
This slideshow requires JavaScript.
You may think that the Logitech G335 is just a plug-and-play device but there are some thoughtful designs like the washable soft elastic strap that can be adjusted for the perfect fit. It also has a reversible design to give you blue or violet accent colors or a refresh look if the other side is worn out.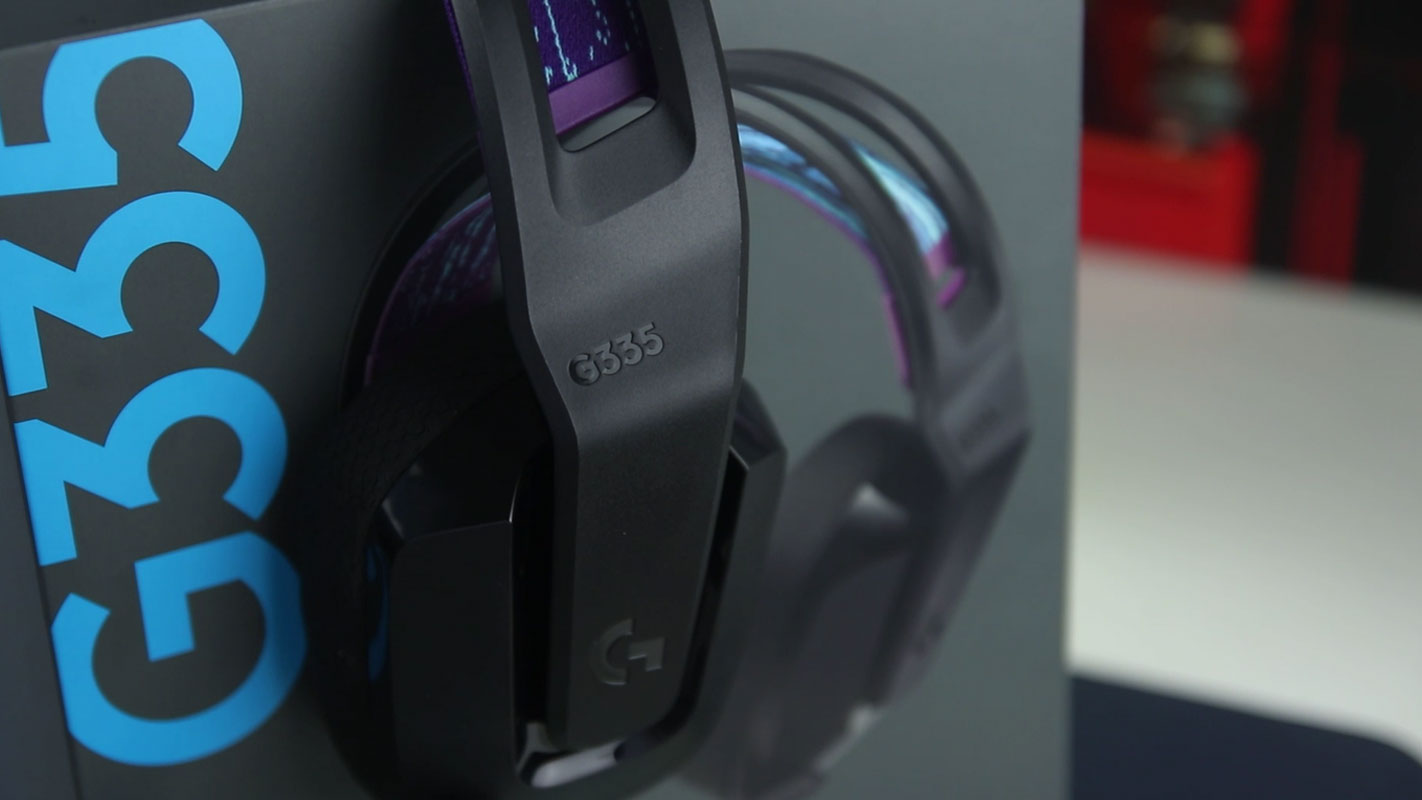 Speaking of color, our review unit is the black variant and it offers a premium look and gamer feel even it is built with matte rough plastic material. It is surprisingly lightweight at 240 grams and when we put it on our head we didn't feel much weight. The build is also compact and sturdy despite its lightness.
It has a soft ear foam for, again, better comfort. It perfectly covered my ears that prevent the sound from leaking and some noise-canceling as I cannot hear the background sound while listening to music. You can also Slide the ear cups up and down to find a comfortable spot and it is really effective.
READ: OPPO Enco Buds W12 – Lightweight, Cheap, and Comfy TWS
Having a lightweight built, comfy ear foam and the adjustable headbands make it less stressful while playing games or just listening to music, and besides if you're a fan of Logitech peripherals, it is the perfect headset for your young or teen.
Compatibility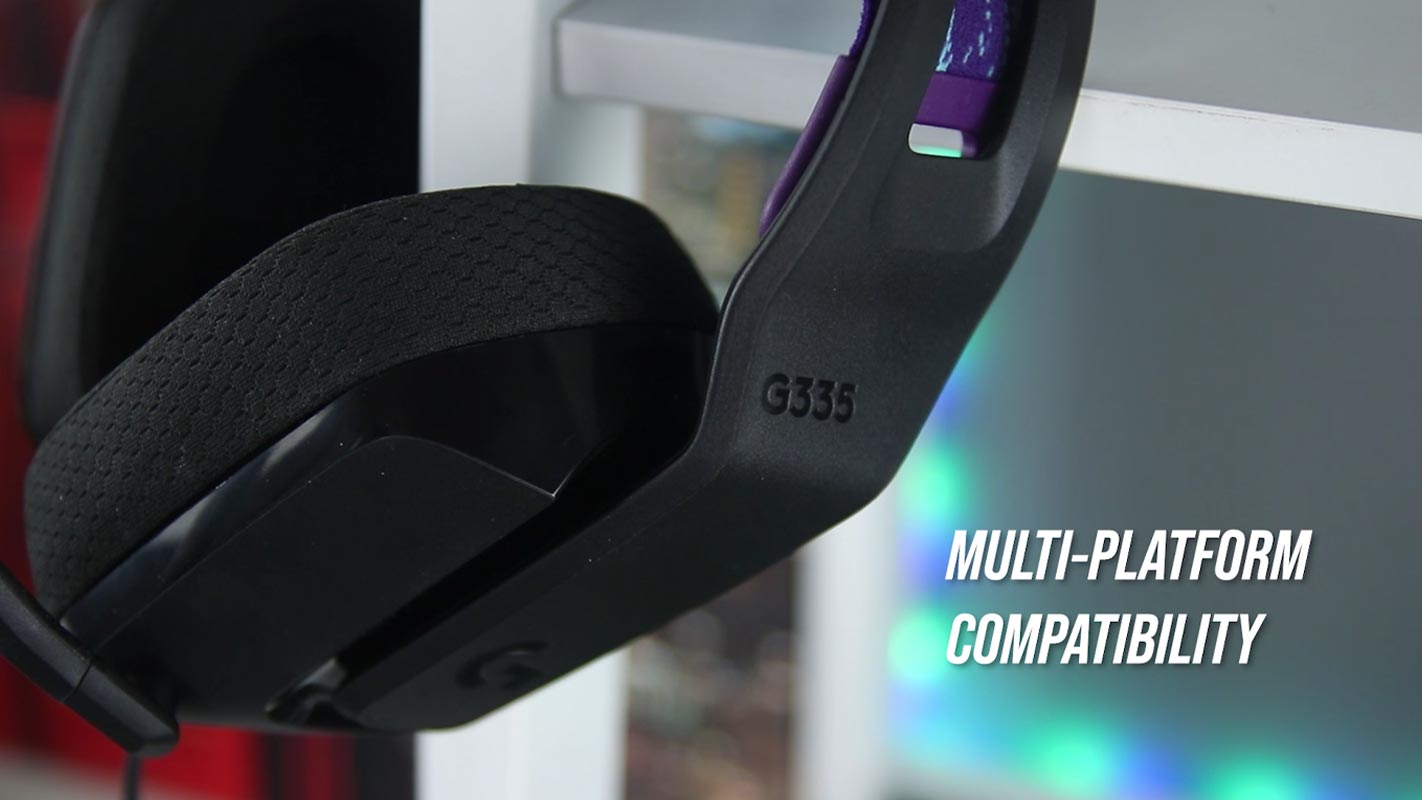 There's no needed driver to install nor a companion app for the Logitech G335. It also has multi-platform compatibility with any devices Xbox®, PlayStation®, Nintendo Switch™ as well as laptops, mobile devices, and most pc desktops thanks to the 3.5mm jack.
Not to mention, it also has a free audio splitter inside the box for speaker/mic input in case your computer has separate ports for both.
Sound Quality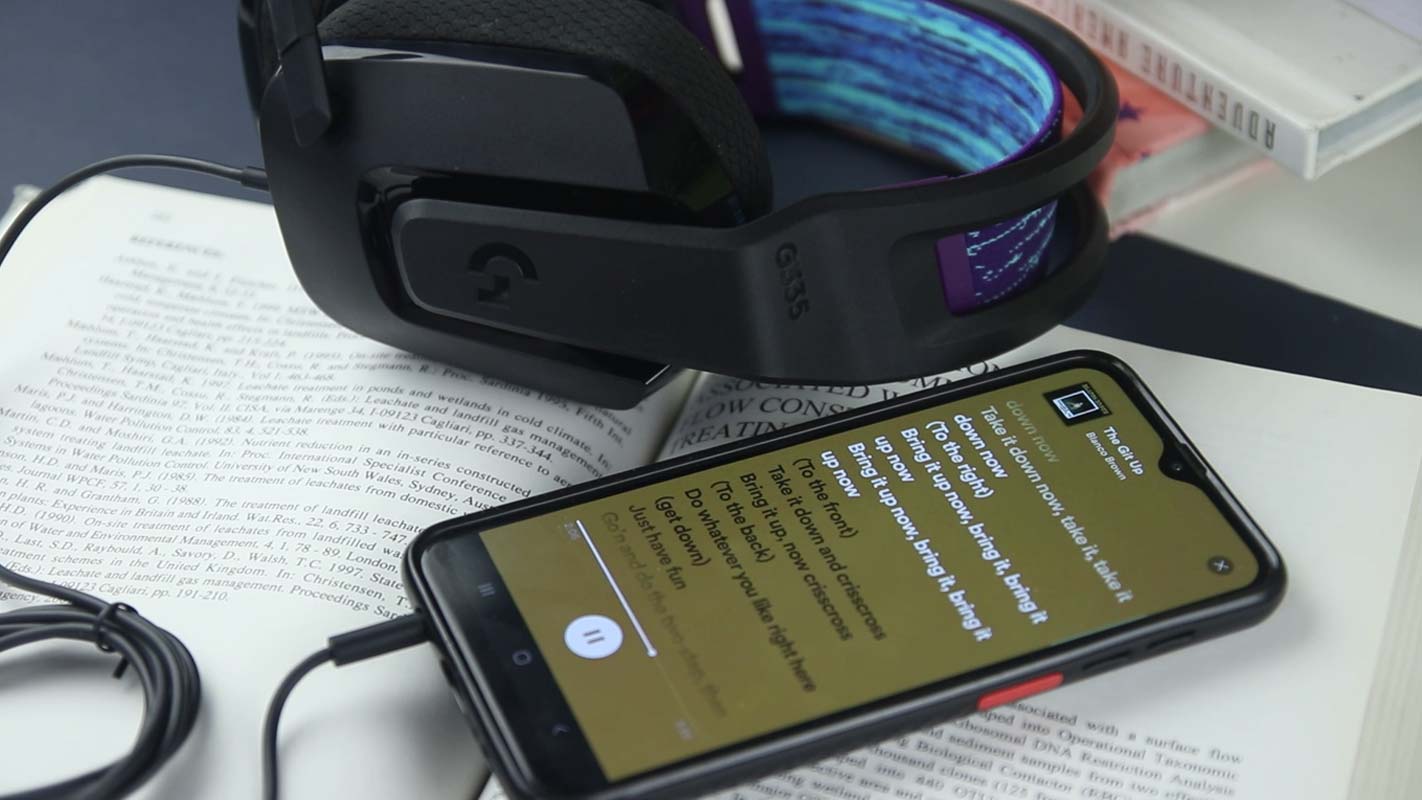 Moving on to the sound quality, the Logitech G335 is equipped with a 40mm neodymium driver. Neodymium magnets are considered to be one of the strongest magnets available for permanent use and this is why it has solid and sturdy but has a lighter build perfect to deliver an immersive sound for the price.
READ: Synology RT2600ac Review – Powerful Router for Small Offices (With free 20 VPN Plus Licenses)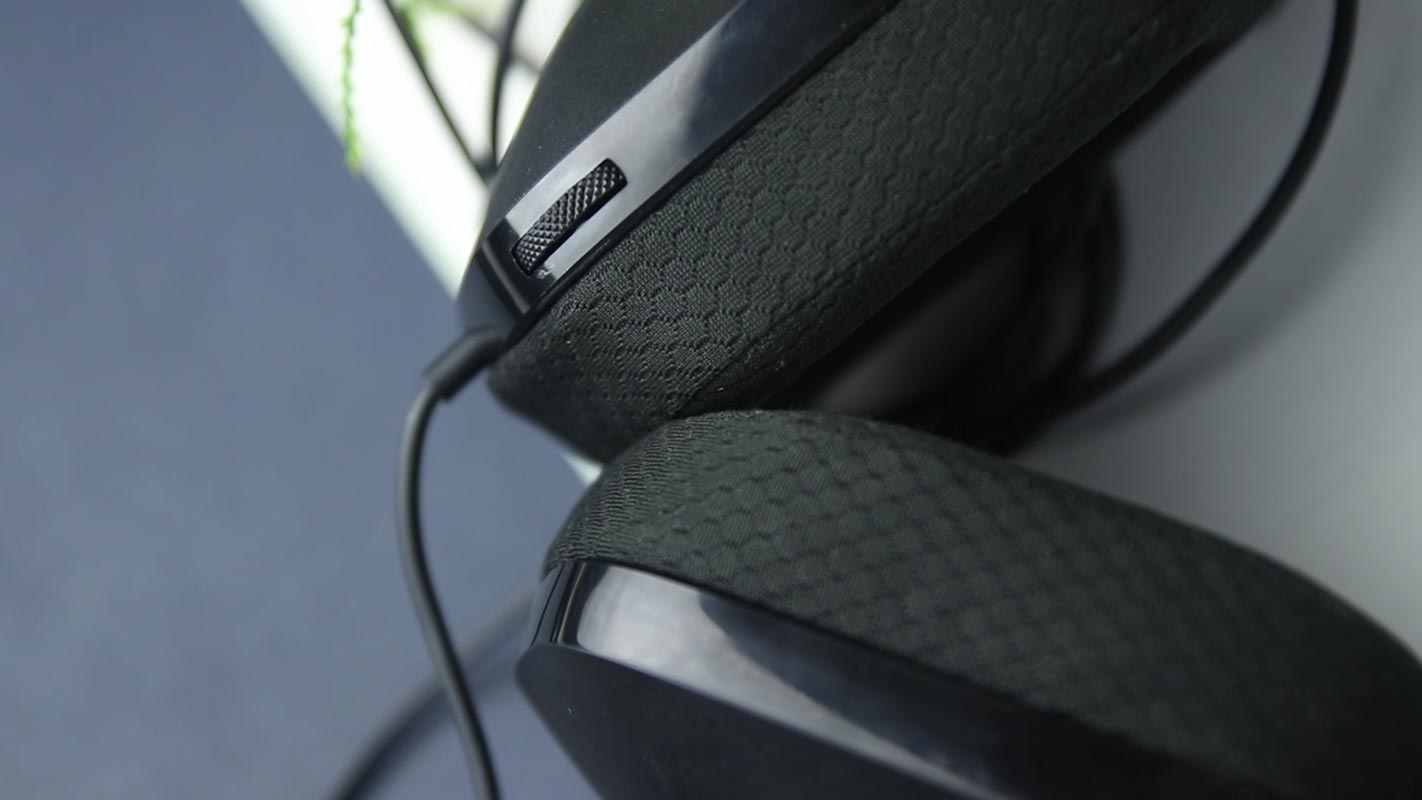 The speaker is pretty great at producing rich sound, it has a bassy sound with crisp and sharp high tones however turning the volume all the way to max makes the high tones dominant. It still has the bass and the mids are still balanced as well. To find the optimal volume, it has a volume slider at the back left-hand side of the ear cup that can easily be adjusted to find the sweet spot.
Microphone
Unto the microphone, it has a Cardioid (unidirectional) microphone and it is adjustable, flexible, with a soft foamy texture and hard smooth finish at the end of its case. It has no issues picking up voices and it is Discord Certified means you can experience optimal performance on the hardware itself. The microphone can also be flipped upward to quickly mute or lower down the mic's volume which is pretty effective. If you want to hear the sound quality watch our video review here.
Price and Verdict
It offers a simple solution for comfortability, aesthetics, and quality at a much cheaper price of Php 3,399 for the white and black colors. Ang thanks to the 40mm neodymium drivers, it is sturdy enough to last long for a couple of years. A great investment for starters who are setting up a themed streaming setup and it really served its purpose as an affordable game-ready headphone from the comfort of your home or on the go.
READ: Redmi Note 10 5G Review – Is this the best affordable 5G phone today?