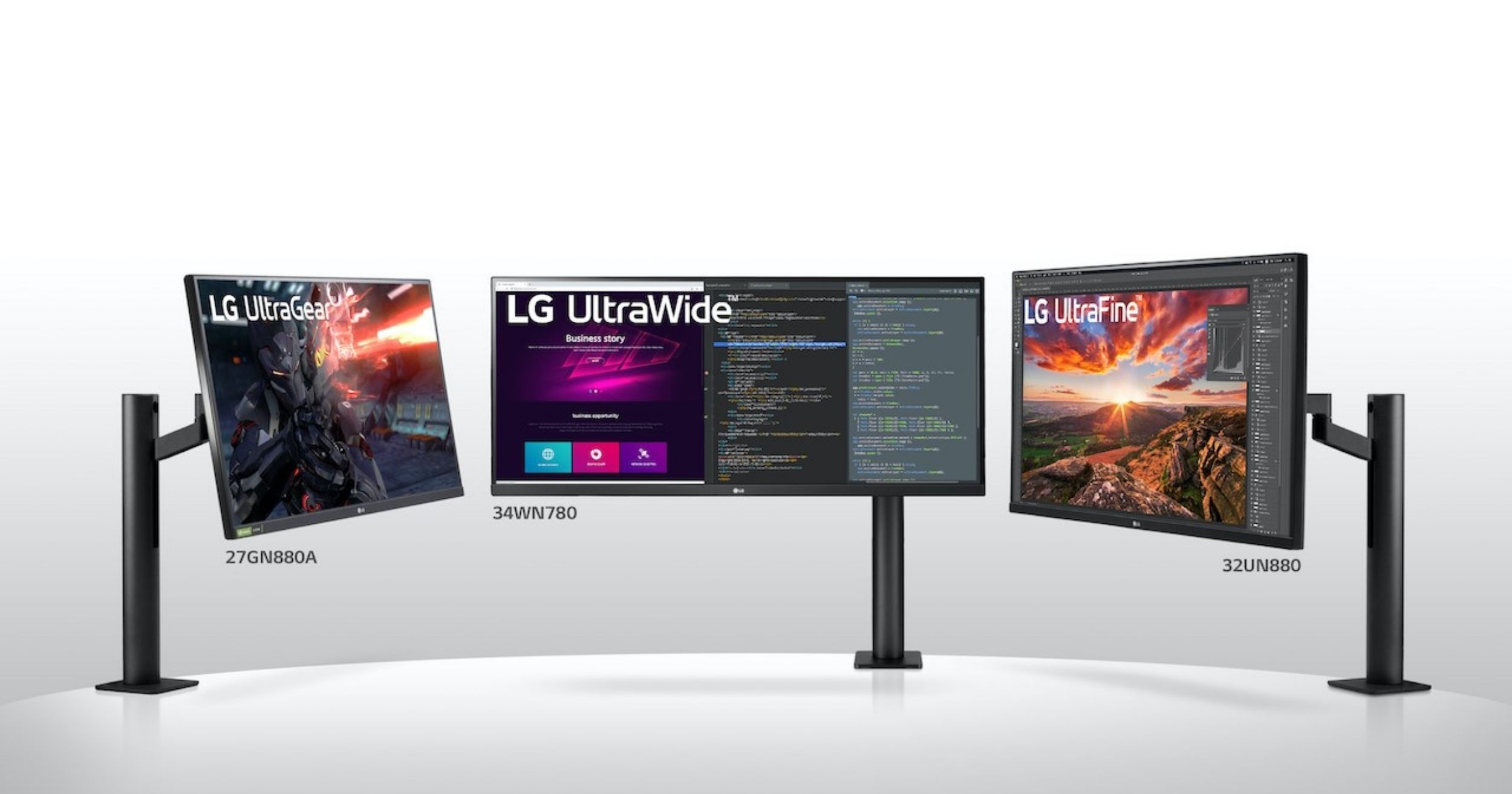 It is almost a year since we entered into a pandemic and were forced to stay at home. This forced millions to start looking for ways to continue to work without sacrificing their own health. Many of us have started our own setup at the comforts of our home, waiting patiently as this pandemic would slowly die down. Although we already have great news that vaccines are already being sent out to a lot of countries, we are still far from over from the battle. We would still expect ourselves to work safely inside our homes.
Recently, LG has launched an innovation that would definitely help everyone working remotely. The South Korean technology company unveiled its new Ergo concept monitors. These monitors will surely help increase productivity, comfort, and even convenience to millions who switched to working from home. With LG UltraGear, UltraWide, UltraFine, and QHD monitor, which will certainly give anyone accurate color reproduction, the Ergo concept design will surely enhance anyone's workspace – and even gaming setups – flexibility. Also, with the 27UN880 stylish simpleness of the USB-C One Cable solution, it would offer supreme convenience.
With its flexibility, the LG Ergo concept would be a space-saver especially for one who uses it at home. Using the Ergo concept, the monitors can be adjusted to any level the user would desire. It could be pulled away from a wall, place on eye-level or down on desk level, tilt it forward and back, and can even pivot through 90 degrees. This will suit anyone who would want to wants to easily maneuver in their workspace.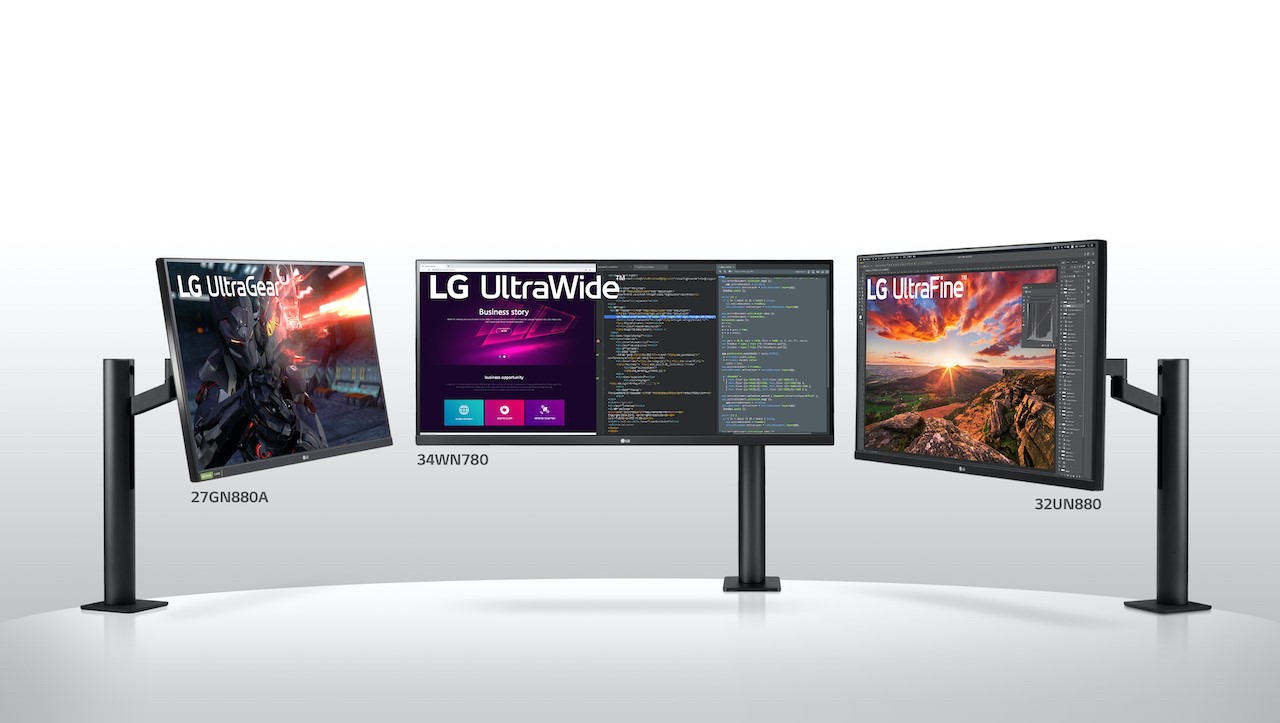 With LG monitors applying the Ergo concept, it can be moved up or down across a range of 130 millimeters, toward or away from the user across a depth of 180 millimeters, and can be swiveled to face the opposite direction (which is up to 280 degrees) that can be useful when it comes to collaborative working. Also, with LG's Ergo monitor concept, it is also revealed that it can be modified which can fit any user's preference, whether you are working, gaming, or casually surfing the internet. Using its maneuverability, it can be tilted up to 25 degrees in either direction and can rotate from landscape to portrait and back.
Another awesome feature, the Ergo can be affixed on tables and desks using a C-type clamp which allows users to save space. Although one can also use the T-type clamp on the desk if anyone wants a more clutter-free workstation.
The Ergo concept will come with LG's premium IPS monitors namely, the LG UltraGear Nano IPS 1ms (GTG) gaming monitor (model 27GN880), LG 21:9 UltraWide (model 34WN780), and LG UltraFine 4K (model 27UN880). Every lineup in the Ergo concept will be accompanied by LG's IPS display panel which will surely give a vivid, realistic image accompanied with accurate color expression, exceptional contrasts, and a wide view angle. When it comes to the 27GN880, this supports USB-C connectivity with the latest laptops and also convenient in charging without the use of an adaptor.
The Managing Director of LG Philippines, Sungjae Kim, even gave his statement saying, "The unique LG Ergo concept elevates the value of our latest monitors, adding ergonomic comfort and maximum flexibility to superior IPS picture quality and multitasking features." He further states that the Ergo concept would be available in the market this year. This is one great thing that anyone can look forward to this year.
Read: LG Sold 50,000 LG Wing Units Only, Far From 2 Million Target