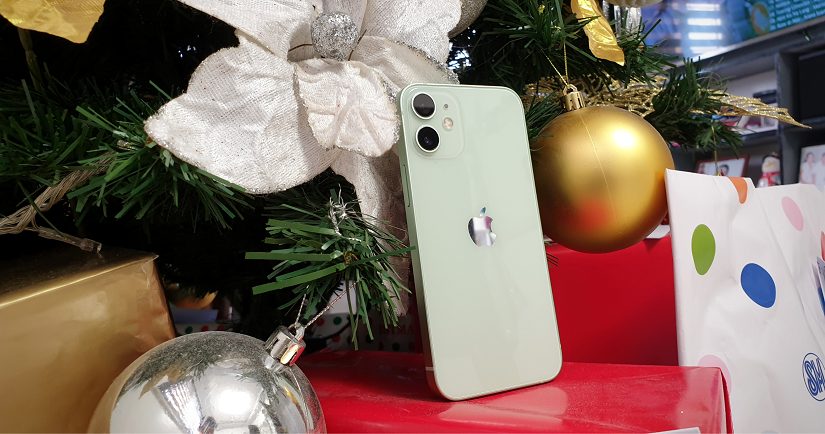 Within two weeks of launch, iPhone 12 became the top-selling 5G smartphone in the world in October. Unsurprisingly, the second best-selling 5G device was the iPhone 12 Pro. This is according to Counterpoint Research's monthly market pulse service. We should see other market firms to release their data as well in the next few days. But for now, other OEMs need to exert more effort if it wants to stay competitive with Apple.
Despite the delayed launch and availability, iPhone 12 managed to top the rankings with a 16% market share. This also confirmed the fact that the iPhone 12 is the favorite device out of the four iPhone 12s. While the iPhone 12 Mini definitely turned heads during launch, we're guessing that most people still prefer a bigger display over ergonomics. That said, the iPhone 12 Pro settles for second place with its 8% market share. No Pro Max here. 
From the third place to the tenth, it's all android. Samsung Galaxy Note 20 Ultra is the best-selling Android 5G phone with a 4% share, but Huawei Nova 7 5G, P40 5G, and P40 Pro 5G are close at 3$ a piece. Despite being lambasted due to its plastic material, the Galaxy Note 20 entered as the 8th placer. At the 9th and 10th place are the Galaxy S20+ and OPPO Reno4 SE.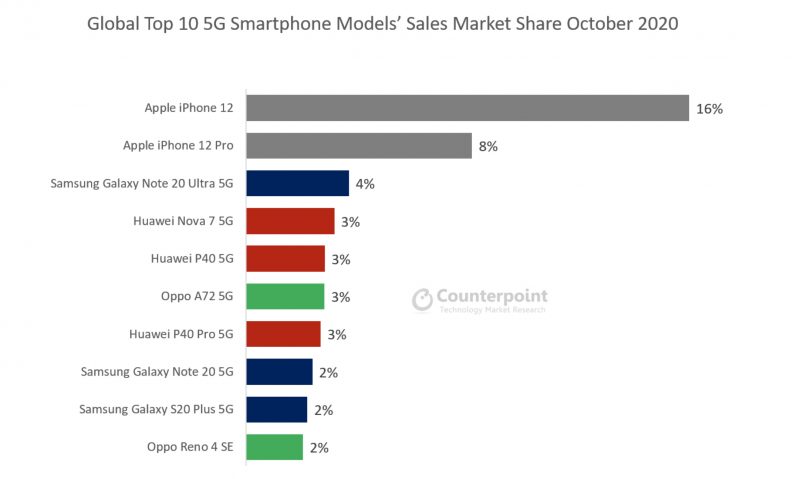 Apple has one of the biggest userbases in the world and it appears that the need for 5G has surged, thanks to the carriers' promotion. While we have been critical about 5G ever since it got introduced to the market, most consumers don't mind getting a future-proofed phone despite the lack of 5G coverage. However, our stance remains the same — don't buy a phone today just because of 5G.
READ: