How to Enhance Cybersecurity: Online shopping is more popular than ever. In 2022, eMarketer predicts that online sales will reach $5.5 trillion (₱311 trillion).
With this growth, there are more chances for hackers, identity thieves, and con artists to get their hands on shoppers' financial information.
In a survey done by the Association of International Certified Professional Accountants in December 2020, nearly one in five of the people who answered said that their identity had been stolen or tried to be stolen in the past year.
Cybersecurity and Online Identity Protection
Use Trusted Sites
You might be tempted to click on a Google link that says you'll get a great deal, but before you do, check the name.
Double-check the site's name to avoid being duped by hackers. Take time and check Google to see if you've visited the site.
If you end up shopping on a site you don't know, Brianne Cap, the director of IT security at DeVry University, said there are a few warning signs to look for to figure out if a website is safe or not:
URL bar
Use a website safety checker like Google Safe Browsing to quickly see if a site is accurate or if a particular URL is safe. Google says their website checker "looks at billions of URLs daily to find unsafe websites." This makes it an excellent tool for checking the safety of websites.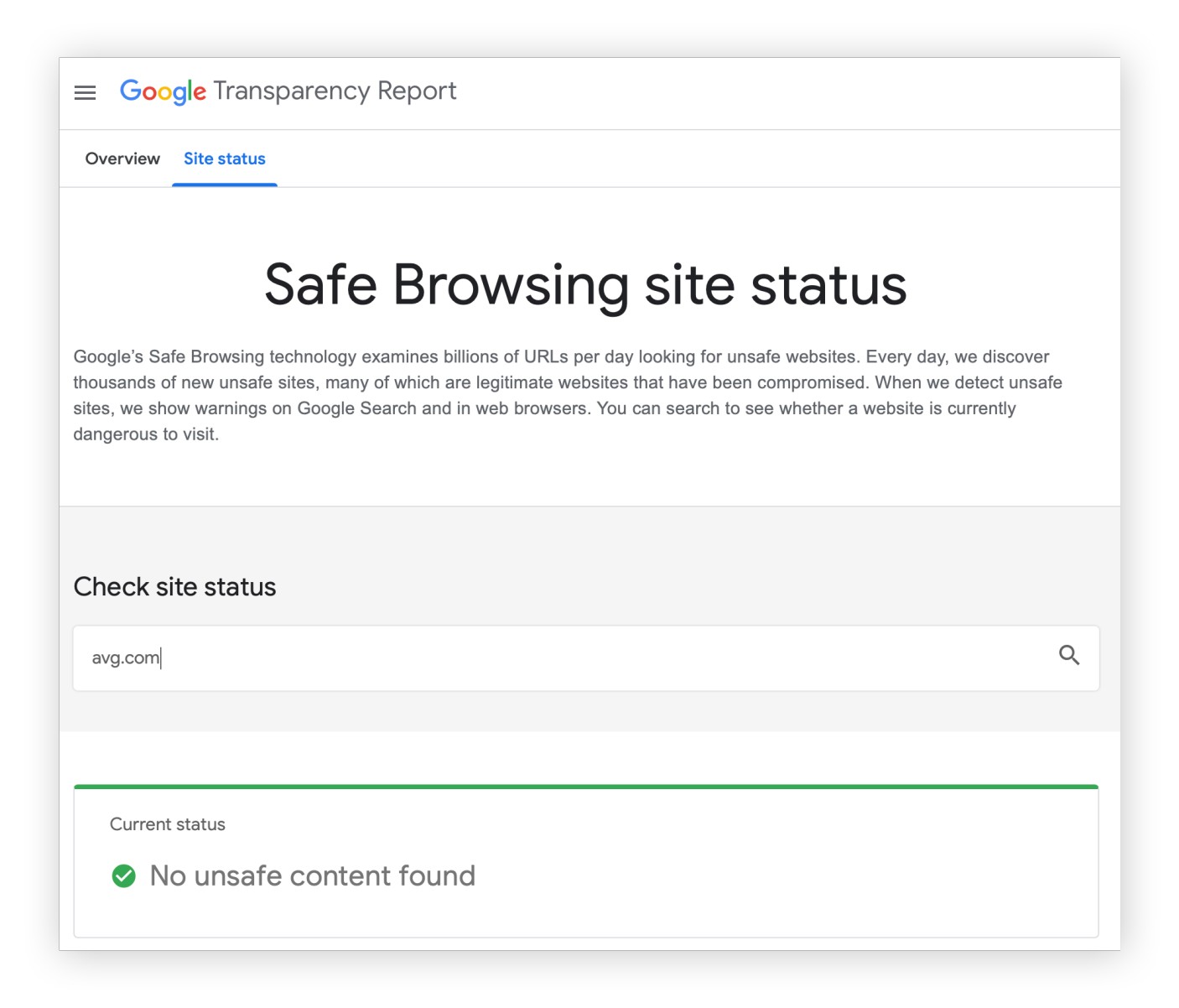 To find out if a link is safe, copy and paste the URL into the search box and hit Enter. The URL checker on Google Safe Browsing will test the link and give you information about the site's legitimacy and reputation in just a few seconds. Google's URL scanner is that easy to use.
Look Over your Bank Statements
If you make it a routine to monitor your bank account and your statements, you will be able to detect any questionable transactions at an earlier stage.
Be sure to keep a close eye on your statements because your bank will contain information on any time constraints, they have for reporting fraudulent purchases, so read over them carefully.
Try Password Manager
Use a different, random password for each account you have. This is the safest thing you can do.
Bluvshtein suggested using a password manager to keep all your passwords in one place instead of writing them down on post-it notes or in notebooks.
"Password managers lock your information behind a master password, and many of them autofill the website logins for you, keeping you safe from keylogger attacks," he said.
The National Cybersecurity Alliance agrees with this tip and says that you should use multi-factor authentication whenever possible.
NOTE: This will strengthen your online accounts by enabling the most potent authentication mechanisms, such as biometrics or a unique one-time code given to your phone or mobile device
Avoid Using Public Wi-Fi 
You might be tempted to use public Wi-Fi to visit your favorite shopping site while getting a coffee at your local cafe, but this is a bad idea.
Most public Wi-Fi networks don't have safety measures like passwords, so hackers can use them to steal your banking information and other sensitive information without you knowing.
Go For Mobile Payments
Suppose a website allows you to use Apple Pay or Google Pay instead of your debit card. In that case, you should do so because these apps offer additional security for your financial information. 
According to the advice of industry professionals, you should avoid using your debit card to make purchases of expensive items.
This is because credit cards offer a more significant number of safeguards than debit cards do in the event of fraudulent activity.
Use a VPN 
A VPN, or virtual private network, is a service that allows you to connect to the internet via one of its servers, effectively hiding your IP address and providing some privacy to your surfing. VPNs may be used for a variety of applications. You may bypass restrictions, gain access to another country's Netflix collection, or add an extra degree of protection when browsing the web.
TIP: Be wary of any adverts that claim to offer unbelievable bargains. There is a possibility that you will never obtain the item or that it comes with unseen risks. When shopping online, this age-old proverb is just as relevant as ever.