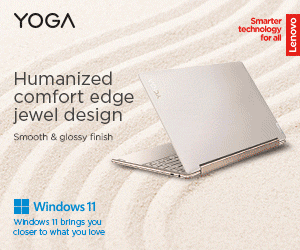 What can you do if you are in the middle of sending a message but have no prepaid load left? An emergency? Or it would help if you had a load to send a message to someone, yet there are no available reloading stations near you. Fortunately, Mobile Network subscribers can borrow a load from their provider if they cannot take on their load.
This is an exceptional service you can use in case of an emergency or when it is most needed; you can borrow data and call/text credit from Smart and Globe.
In light of that fact, we have listed all the critical information you need to know to borrow from your mobile network.
SMART
Which Smart brands are eligible to request SOS Load?
Subscribers of Smart Prepaid and Bro Prepaid across the nation.
Is it possible to apply for an SOS Loan even if I have no airtime?
Yes, it is possible. Regardless of whether your load balance is 0 or minimal, you can still loan out any of the packages.
What are the promos I can borrow from Smart?
There are some restrictions on the types of promotions and dominions that can be leased from Smart. A list of those restrictions can be found below.
30MB data – ₱8.00

8 AllNet Texts – ₱8.00

2 Mins AllNet Calls – ₱8.00

4 TriNet Texts -₱4.00

5 AllNet Texts -₱5.00

1 Min TriNet Calls -₱6.50

9 TriNet Texts -₱7.00
How to avail of the SOS Load (Smart Now Pay Later)
 The first step is to open the Phone app on your smartphone and dial *123#.
The second step is to contact the Balance and Services Department by dialing the reappropriate number. Once that is done, click Send.
For the third step, you must dial the Smart Credit number on the screen. Then click "Send."
Fourth, you should dial the corresponding phone number after selecting the promo you want to loan.
You can also check more SOS Load through MORE EXCITING OFFERS.
How can I check my loan load balance?
Send a text message with the words SOS BAL to 7676.
Would I be eligible for SOS Load from Smart?
Generally, yes. Smart subscribers can borrow load or promos as long as they have an active Smart account.
I have a Smart loan that I need to pay back. How can I do this?
The total price or payment will be deducted when you reload the card. As another option, you can text PAY to 7676 to pay your balance voluntarily.
Would there be an interest in delaying payments?
None. With Smart, you don't have to be concerned about borrowing load when it's due. 
Is there a limit to how often I can take out SOS Loan?
Yes, you can only borrow one at a time, which means you cannot apply for another loan unless the one you already have paid off the previous loan transaction.
GLOBE
As for GLOBE, they also offer loan services for the load. They call it Emergency SMS Services. In this service, you can borrow a load of promos when you need them most, making contacting your loved ones easier.
Now, if you would like to borrow a load from Globe, you should keep a few things in mind. Knowing how much load or promo you can borrow, you will be able to figure out if you are eligible for one, how much it will cost you, and lastly, how you will go about getting one.
What is the maximum amount of load that I can borrow from Globe?
You can borrow a load amounting to the following amount as long as you are 100% eligible. There may be differences in the availability of services provided below according to your eligibility
GOSURF15

GOSURF30

GOSURF50

GO50

GOUNLI20

GOUNLI25

GOUNLI30

GOUNLI50
On the other hand, there are other services you can avail yourself of if you are not eligible for the loan, as mentioned earlier.
What are my options for borrowing a Globe load for an emergency?
It is possible to obtain SURFSOS, COMBOSOS, and GTSOS from Globe Loan. This service is an option that is available to everyone regardless of eligibility.
Here is the guide on how to borrow a load of loan promotion from Globe
Dial *143# on your smartphone:
To register:
Select the Loans option.

Choose Loans from the drop-down menu.

Once you have selected your desired loan, proceed to subscribe.
If you are using the GlobeOne app, you can do the following: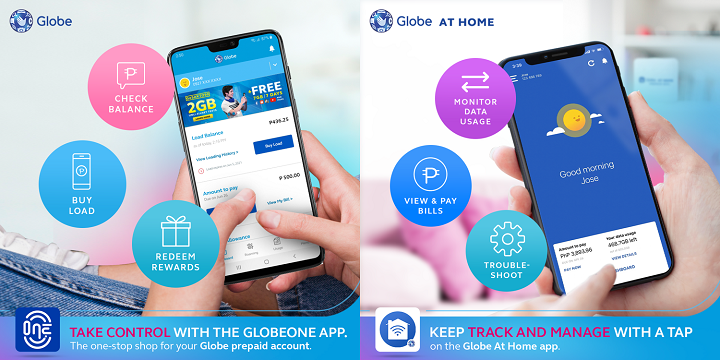 From within the GlobeOne app, navigate to the Shop menu, select Borrow, and choose the loan you wish to take out.
You can also choose to take the loan through Facebook.
You can view all the available offers by clicking "Buy Data" while using Free Facebook.
What can I do to settle the outstanding loan I owe?
All you have to do is purchase enough load to cover your loan amount plus the service fee! When you reload your account, your outstanding loans will automatically be deducted. In addition, if you have enough load, you can send PAY LOAN to 3733. As soon as this happens, you will receive an SMS notification from 3733 informing you that you are eligible to apply for a loan once again.
For the LOAN LOAD and LOAN PROMO offers, a variable service fee will be applicable for using the Loans service when using the suggestions.