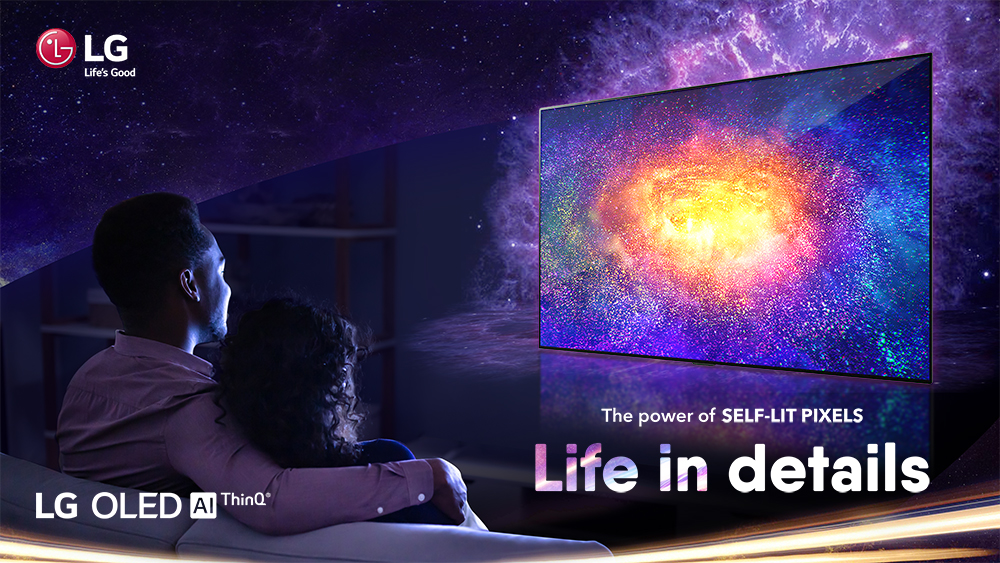 If there's one thing Filipinos love to do — other than eating — that's watching our favorite sports. As a fan of basketball and tennis sports, I always try my best to follow my favorite teams. Now that the sports around the world are slowly returning, with the pandemic keeping us from going outside recklessly, now may be the best time to treat yourself with a reliable TV. Meet LG OLED TV Series — the company's TV lineup that offers real-life colors and tons of features for other activities such as gaming. 
Realistic Picture Quality

Thanks to LG's OLED technology, the picture quality is unmatched, especially on a big screen. With the ability of the panel to self-lit each pixel, you get the true black color that also allows the rest of the colors to stand out. On top of that, there's no color shifting, blurring, or flickering, which are the most common issues in a large TV. With LG TVs, it's not just about the best picture quality. It's also about letting you experience what you can't in this new normal, through clarity and realism that makes you feel as if you're actually present. 
Gaming-Ready TV
With next-gen consoles just around the corner, you have to have a TV capable of supporting real-life graphics while keeping the experience fast, smooth, and snappy — that's where LG OLED TVs Nvidia G-Sync compatibility comes in. In addition to supports realistic graphics, every button action needs to be registered as quickly as possible. With the variable refresh rate technology and auto-low latency mode, the input lag goes as low as 1ms, thus giving you the advantage in competitive gaming. 
Incredible Sound Quality
Whether sports or games, having a great audio experience is paramount in any TV. With LG OLED TVs, you're given an unparalleled built-in speaker system capable of churning out 5.1 channel surround sound for incredible realism. What's more, you don't need an extra cable to take advantage of it, as HMDI can deliver both exceptional video and sound quality on a single cable.
LG products are available in all authorized dealers nationwide both in-store and online. Visit LG.com.ph for a complete list of LG's retail partners and visit LG's Official Flagship Store in Lazada.
READ: Xiaomi Outs 82″ Mi TV Lux 4K and Pro 8K TVs with Mini-LED Starting at P71k