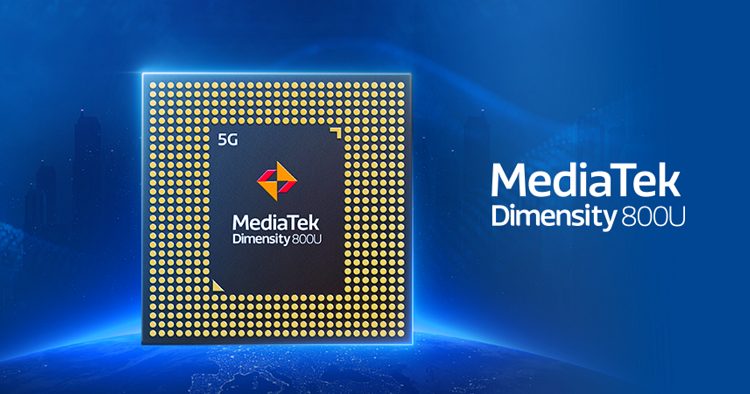 One of the most popular phone releases lately is Realme 7 5G. Thanks to the MediaTek Dimensity 800U inside of it, the device has become Realme's most affordable 5G phone yet. That said, let's take a look at what the 800U offers in terms of features, and how it's trying to dominate the market with uncompromised performance.
1. Dual-5G SIM
You probably didn't know this but most 5G phones today work on single-SIM only. For whatever reason, we don't know. But in the Philippines, it's common for a user to use two SIM cards. The Dimensity 800U gives the same ability, except in 5G. There's also support for dual-standby, as well as voice over new radio (VoNR) and video over new radio(ViNR).
2. 5G-CA (Carrier Aggregation)
There's no denying the fact that 5G coverage in the country is very limited. Since coverage only improves over time, it's left for the device to adjust to being able to take advantage of the benefits of 5G at its initial stages. That's where 5G-CA comes in.
The Dimensity 800U 5G-CA enables higher average speeds and improved 5G coverage while providing seamless handover between two 5G connection areas, where users receive over 30% greater layer coverage throughout.
READ: Antutu: MediaTek Dimensity 1000L Beats Exynos 980, Snapdragon 765G
3. Efficient 5G Design
The Dimensity 800U is based on TSMC's 7nm production process that boasts power efficiency. But MediaTek's 5G UltraSave further pushes that to the limit, with the introduction of UltraSave Network Environment Detection, UltraSave OTA Content Awareness, Dynamic Bandwith Part Adaptation for reducing the volume of data for lower power consumption, and C-DRX (Connected Mode DRX) that keeps the modem in connected standby.
4. Faster Big Cores
Handling the processing tasks for the Dimensity 800U is two Arm Cortex-A76 "big" cores that operate up to 2.4GHz in its octa-core CPU design. Compared with the Dimensity 700 Series, you're looking at up to 1.4s faster launch times, up to 11% faster CPU perf, and up to 28% faster GPU perf from the ARM Mali G57. 
The GPU is further paired with 2133MHz LPDDR4X memory and the latest UFS 2.2 storage for the mid-range segment. 
5. 120Hz Support
Having a fast screen doesn't only make a device smooth and fluid, but it also makes the overall smartphone experience enjoyable and more immersive. With support for 120Hz present, the Dimensity 800U cuts motion blur while improving the response time of the display. Combined with an FHD+ resolution screen, you have a crisp and speedy display that can last a full day of usage.
6. Enhanced HDR Video Playback
MediaTek brings its MiraVision feature from smart TVs to mobile devices, available whether you're streaming video or watching from the phone's local storage.
MiraVision for smartphones works intelligently without you even noticing it. It even further improves HDR10 content playback, upgrading the quality to near-HDR10+ — all thanks to real-time dynamic metadata creation that enables per-frame luminance optimization without overexposing. 
HDR10+ playback, however, also gets improved quality with the use of local tone mapping technologies for retaining more detail and contrast.
7. Big Camera Sensors, Power AI Processor
The Dimensity 800U is no slouch in terms of camera capabilities as it supports up to a whopping 64MP sensor, the biggest in its class. There's also support for a macro lens and dedicated depth. You can also expect up to two cameras for the selfie — 32MP+16MP. 
What really further separates the cameras on the Dimensity 800U is the built-in AI processor (APU 3) for brighter low-light shots. Additionally, the imagine accelerators pack in hardware engine for accurate bokeh in real-time previews and pictures, anti-distortion-warping, noise reduction, and facial detection.
8. Multiple Voice Assistant
Dimensity 800U is also smart enough to recognize multiple trigger words or hot words to wake up virtual assistants, including Google.