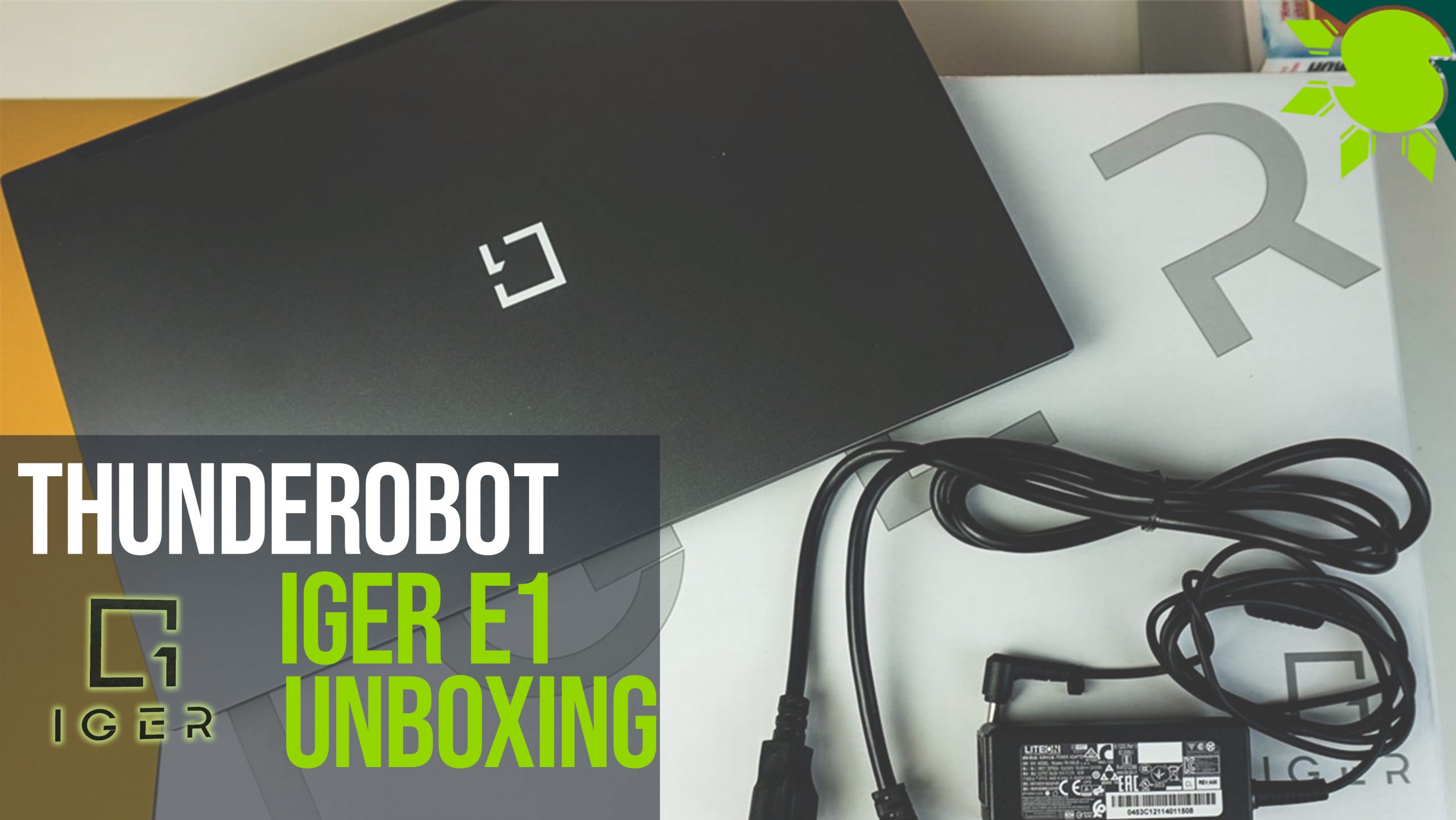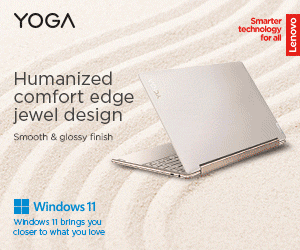 Thunderobot is a new brand competitor from China that has made its way through the scene of the laptop industry. It is said that their laptop specs are on par with big brands but at a cheaper price. We are unboxing one of their unit called "Iger E1" which should have amazing specs that come at an affordable price.
We also have a full review of the Iger E1 (ThunderRobot Iger E1 Review – A New Player in The Laptop Industry).
What's inside the box?
This slideshow requires JavaScript.
As we look at the box, the packaging design looks very neat with a strong white finish. The design of the Iger E1 looks very minimalistic yet futuristic. Fresh from the box we have the unit, a laptop charger with surprisingly 2 cables, and the manuals.
Design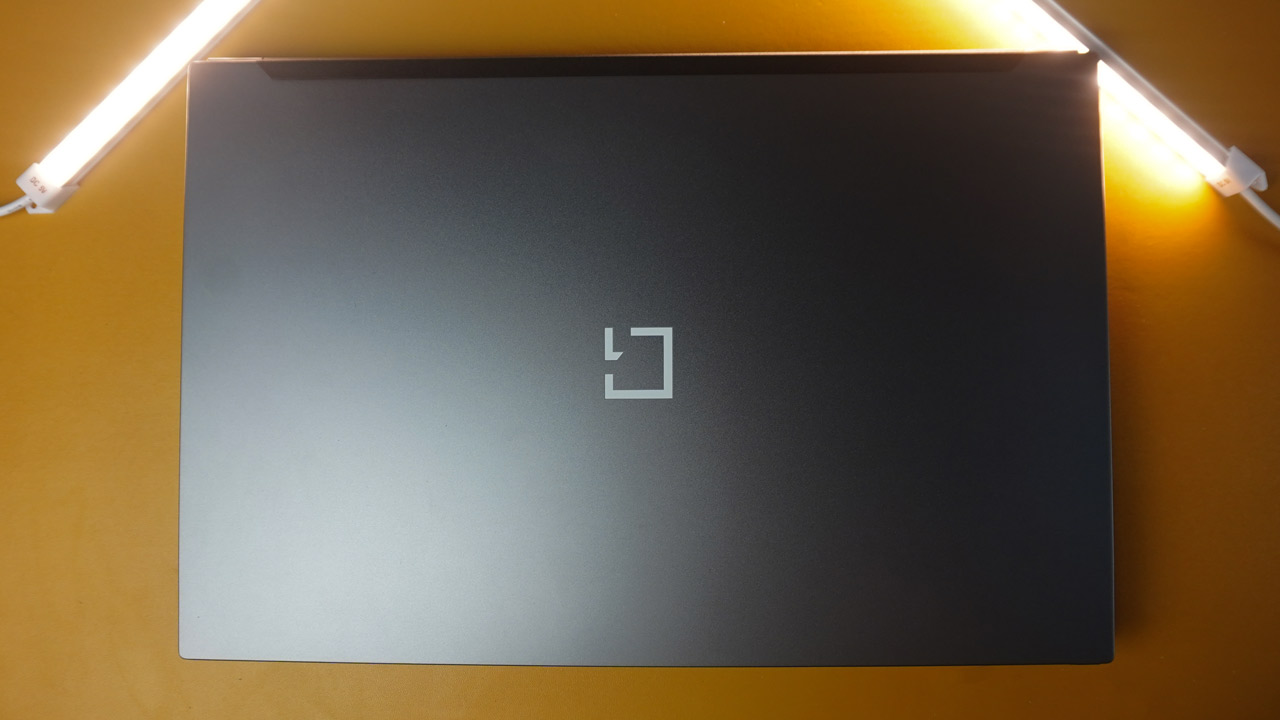 The laptop looks attractive with its gray matte metallic finish, also it doesn't have any aggressive texture or concaves.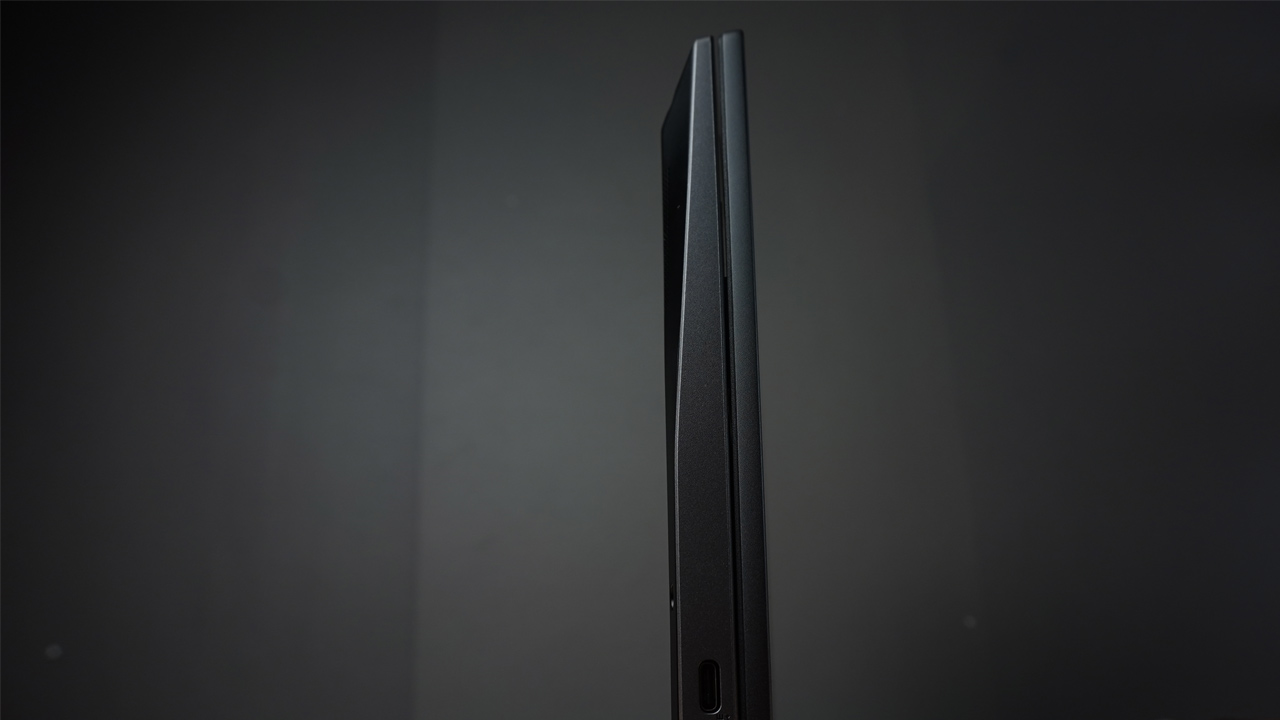 The design sure is very ergonomic and we were surprised by how slim it is. No wonder it is considered a notebook and not a full-size laptop. It weighs around 1.59 KG and is 19.7mm thick.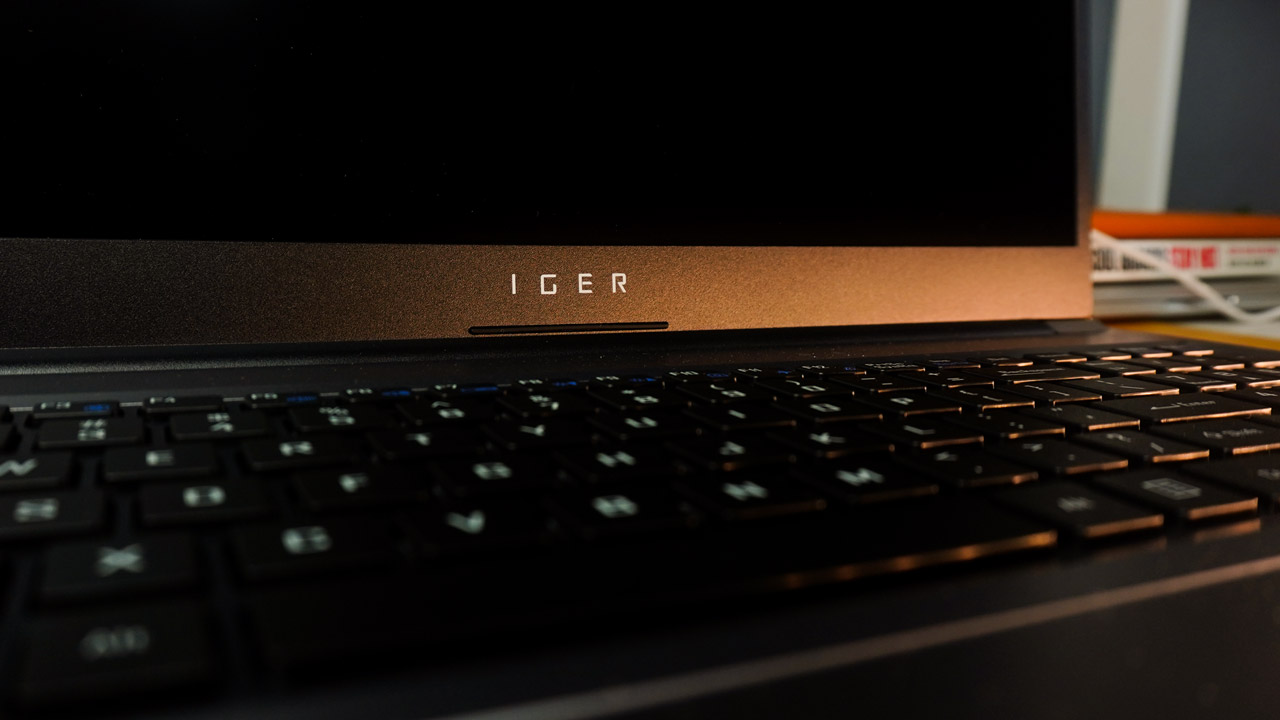 Opening the laptop lid, we are greeted by the "IGER" logo at the bottom part of the screen looks perfectly placed as the bezels on the sides and the top are thin.
There is also a 720p webcam that is placed at the top middle bezel.
This slideshow requires JavaScript.
The keyboard is pretty much typical, and the typing experience is decent as it is not that tactile but linear. However, the IGER E1 doesn't offer any keyboard backlight and it might be an issue when using it in a dark environment. Looking at the bright side, a notebook has a full-size keyboard with a physical Numpad.
Display
It has a 15.6″ Full HD resolution with an IPS panel. The E1 also has an 83% screen ratio for better viewing. However, it is only capable of a 60Hz refresh rate so hardcore gaming is going to be a problem for the user. Unless you opt to get a 2nd monitor with a higher screen refresh rate.
Performance
The Iger E1 notebook is powered by an Intel i5-10210U @ 1.60 GHz processor paired with Intel built-in UHD graphics. It also has 8 gigabytes of memory slapped with 512 gigabytes of NVMe SSD for its storage. We think that Iger made a great move on putting on an NVMe for the storage as it is the fastest storage today in the market. So booting up and shutting down won't be a problem as it will only take a few seconds before you can use it. No more compromise on loading and lagging. This is an ideal notebook for students, business, and at-home entertainment. In addition to that, it comes with a pre-installed genuine Windows 10.
Interface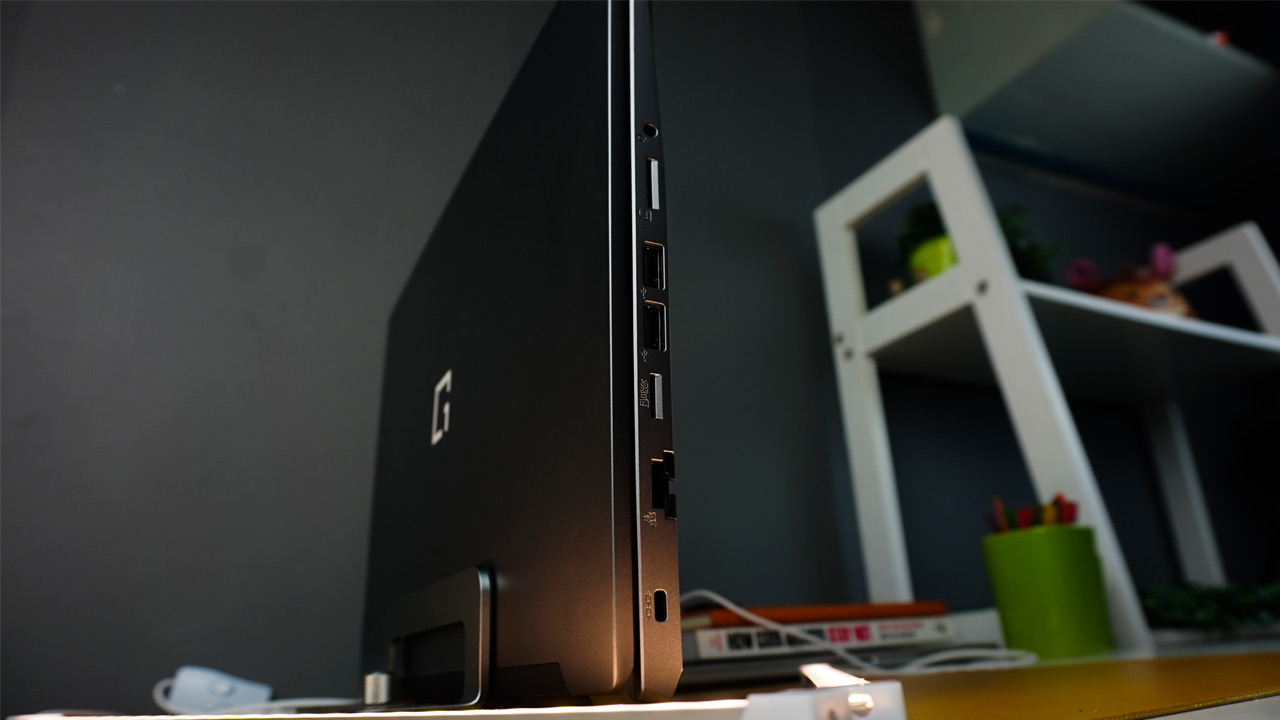 On the left side;
2 x USB 2.0 Type A
1 x 3.5mm Audio Port
1 × RJ45 Ethernet
1 × Micro SD Card Reader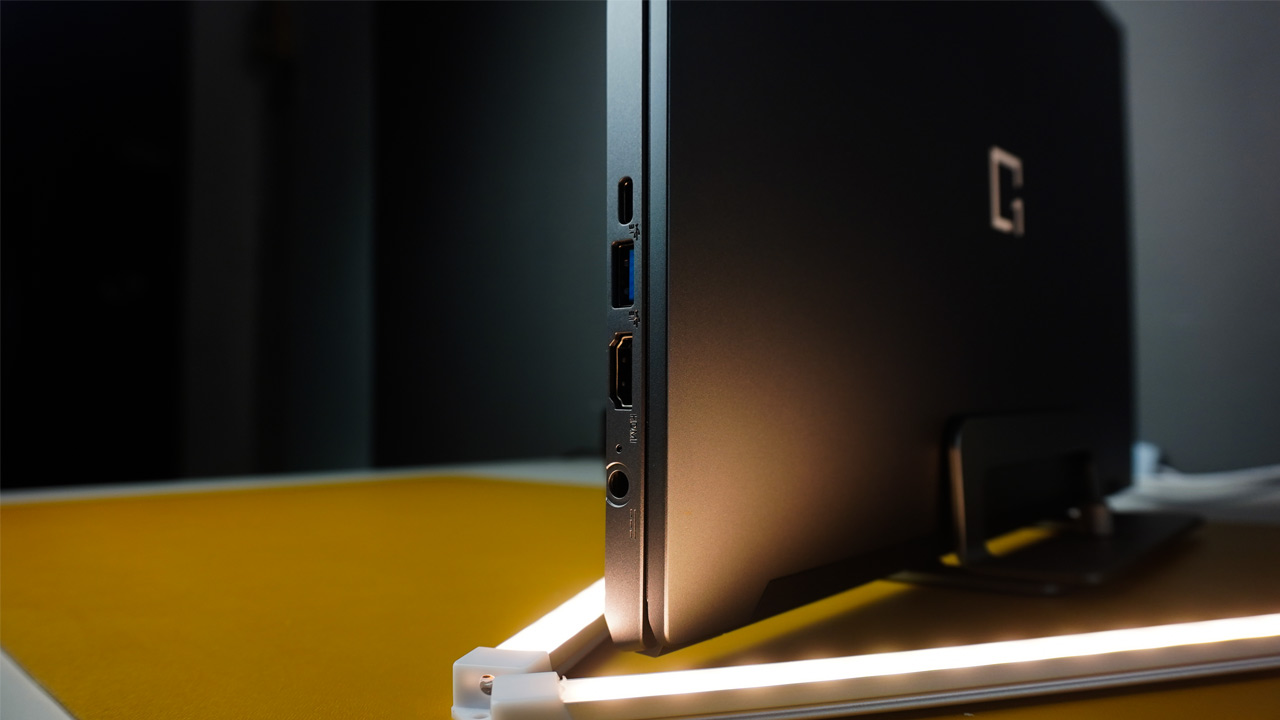 On the right;
1 x USB3.2 Gen 2 Type C
1 x HDMI
1 × USB3.2 Gen 2 Type A
1 x DC Power Socket.
Two Cents
This slideshow requires JavaScript.
The notebook is quite impressive given it only retails for 36,000 pesos. It is a great deal if you're looking for an all-around notebook with a huge performance in terms of work or school. However, gaming is not one of its strong points as it only has Intel Built-in graphics, it would be hard to have decent fps when playing. In addition to that, we worry that it gets a little hot when throwing hefty tasks and processor-intensive apps. The heat dissipation of the Iger E1 is located below the notebook and it blows hot air onto the screen of the laptop. The exhaust is hidden so you won't feel hot when putting it on your lap or the sides. We like the design of the notebook because it feels solid on the table and when it is folded. The materials used on the chassis are a mix of aluminum and plastic and both feel accommodating to our hands. Overall, the design and specs are the two things you are paying for on that device and we think that it is a reasonable price.