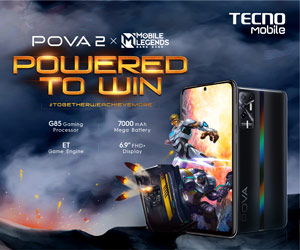 Sony's Xperia XZ Premium – reflective and seductive
Video
Mirror finishes aren't my cup of tea, but the Xperia XZ Premium was more than enough to convert me.
I made a hands-on of this top-of-the-line smartphone just two weeks ago and I was definitely more than excited to have my hands on one.
Design
As I've mentioned, the mirror finish stands out the most. Being the most unique identifier and all, the signature and aging Xperia shape aids in forming the language.
Fronting the phone are the stereo speakers that sandwich the 5.46-inch 4K display – more on that later.
Above, the earpiece is lined-up with the 13MPx front camera, notification LED and the ambient light sensor.
Flipping it over shows the near-flat 19MPx MotionEye main camera, LED flash and autofocus assist.
If there's anything that I love Sony for this, it's going to be the dedicated camera button on the lower part of the right side. Along with it is the power/fingerprint sensor and volume rocker.
On the opposite end is the pull-out SIM tray that automatically restarts the phone when removed.
A noise-cancelling mic and the Type-C port are on the bottom.
Finally, at the top is the 3.5mm audio port and another noise-cancelling mic for video recording.
My only concern with the Xperia XZ Premium's glass and mirror-like finish like this are.. fingerprints. They're annoying to have, and even more annoying to remove. A flip case would be perfect to lessen the worries of having fingerprints and smudges on your Xperia XZ Premium.
Display
Surprisingly, the Xperia XZ Premium's screen is only 5.46 inches but here's another kicker – it's the first 4K HDR10 compliant display on a smartphone. It's the same old Triluminos with the X-Reality Engine for enhanced accuracy.
Unlike the Xperia Z5 Premium's 4K display, the Xperia XZ Premium's 4K panel runs on 4K 24/7, even while gaming.
At 807 ppi, I couldn't tell the difference in clarity between this and the S8+'s display which has 529 ppi. But for its price, all things considered, the screen size is a nice compromise in exchange for sharper details while viewing native 4K content.
Colors pop out without the oversaturation Super AMOLED displays inherently have.
Thankfully, there are three different color settings, namely, Professional, Standard, and Super-vivid Mode.
Cameras
Besides the display, the Xperia XZ Premium's main camera is souped-up too. Named Motion Eye™, it's a 19MPx snapper and has the ability to take a moment's worth at [email protected] called Super Slow Motion. It is capable of going up to [email protected] with the method of accessing it a bit unconventional.
Sony doesn't gimp their cameras and these images prove that. It may be a bit unwieldy, but it does the job well even in 1080p60 video capture, thanks to SteadyShot™.
A secondary main feature is also present, called Predictive Capture. When your camera detects motion, it captures up to 4 images before you could even click the Capture button. It goes out of its way by being handy in a lot of high-speed scenarios, provided that you are standing still.
The front 13MPx camera is certainly above average even with just an aperture of f/2.0 and 22mm wide angle lens. The up to 1080p video capture is definitely vlogger friendly even without stabilization. The included mic works well enough for a quick cover or even an FB Live session.
Performance
The Xperia XZ Premium is officially the first phone to be announced that would don the Snapdragon 835 chipset. Running the computing is a pair of quad cores, with the first four running at 2.45GHz and the latter four at 1.9GHz. Driving the display is an Adreno 540. Multitasking is handled by 4GBs of RAM and has 64GB of internal storage. 4GBs may be enough for most, but power users will definitely go for something with 6GBs instead.
AnTuTu and PCMark Work 2.0 scores reinforce the very fact that this is currently Sony's fastest and meanest smartphone in a reflective package. It's flagship-worthy, but not enough to do a podium finish. I find it somewhat weird that AnTuTu sees the display as a 1080p panel.
Games such as Real Racing 3, Vainglory, CSR2, Dead Trigger 2, Modern Combat 5, Steppy Pants, and Love Live! can be ran at max details but not at its native resolution. Expect an FPS of above 30 at all times. However, even with the 4K display, this doesn't mean that the games are going  to be running at 4K too. They will all run at 1080p upscaled to 4K because native 4K gaming demands a lot of horsepower not even modern-day consoles have.
Needless to say, responsiveness is far from being an issue and the way that the phone feels while in landscape is satisfactory albeit a bit heavier than most.
Interface
Sony's Xperia UI may feel a bit dated for most out of the box, but I still find it respectable and familiar. Sony's own take on counterpart Google apps are good, fitting with the entire user experience segment with the Google Apps tucked away in a separate folder.
Honestly, I love unlocking this phone using my thumbprint. That little simulated animation that goes in the background is satisfying to look at while the phone vibrates as I unlock it.
Even with Nougat as its base, Sony opted for a page-based app drawer that old-timers and newcomers alike may find a bit more welcoming.
Battery
My initial worry back then was the battery life. Running a 4K panel is no joke, all the more if its non-adjustable.
The 3230mAh Li-ion package kept this phone alive for almost a whole working day for me (about 8 hours) without needing a charge, and that's with GPS and either mobile data or WiFi on.
Playing an hour of a graphics-intensive game almost takes a fifth of the battery with adaptive brightness on.
I'm glad that it's not a letdown, but neither it is impressive. Topping it from 0% took me 2h and 36m, which is well within my expectations, thanks to QuickCharge 3.0.
Audio
The front-facing stereo speakers fell flat playing my band's best cover due to the lack of bass response. However, this design choice means that no part of your hand will cover up any of the speakers while in landscape.
However, using earphones or headphones are leaps better and as for Sony Bluetooth headset-goers, LDAC is supported. It upscales your audio quality without breaking, effectively improving overall audio quality.
Verdict
The Xperia XZ Premium is bound to be available at the end of the month at your local Sony stores and authorized resellers with a hefty Php 45,490 tag. It is available in Luminous Chrome, Deepsea Black, and Bronze Pink.
It's definitely the king of kings, but seeing as to how technology advances, it's only a matter of time before someone take over the throne. If mirror finishes stimulate your senses, then the Xperia XZ Premium is certainly worth checking.