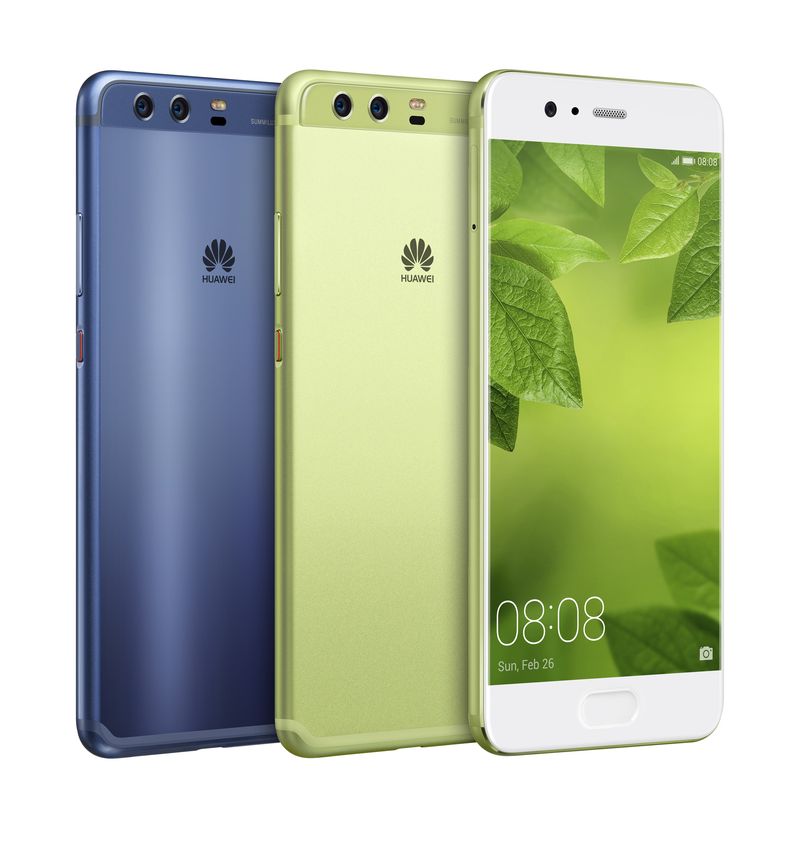 The Chinese giant, Huawei, is still dominating in its home turf in terms of mobile market share while keeping other Asian brands like Oppo and Vivo behind.
Read also our Huawei P and Mate review and comparison
For 2017 Q1 alone, it managed to ship 20.8 millions of smartphones which most from the push coming from the popularities of its mid-range, P-series, and Mate series smartphones and devices.
This number equates to 25.5% growth from Q1 2016 and an overall 20% share with Oppo taking the second spot with an 18.2% share and 19.5% growth. The latter's sister company, Vivo, ranks at third 14.1% share and 7.6% growth.
Unsurprisingly, Apple takes most of the dips as it faces stronger competition even from the rising Xiaomi. The Cupertino-based giant is now at fourth with 9.6% share and -26.7% decline in a one-year span.
Remember that this coverage by IDC is in China alone and does not include other major markets such as USA, India, and SEA regions. But with the Huawei P10 and P10 Plus taking the stage before the juggernauts like the Samsung Galaxy S8 and LG G6, it seems the Chinese brand is still considerably a major threat to its competitors, globally.
What do you think of the latest Huawei P10 and P10 Plus? You can check the full specs and pricing here.
Huawei P10 & P10 Plus Full Specs, Official PH Price, Release Date in the Philippines
SPECS, PH Price
Huawei P10
Huawei P10 Plus
Display
5.1-inch 1080p FHD IPS-NEO LCD, 432ppi
5.5-inch QHD IPS-NEO LCD, 534ppi
Size
7mm thick, 145g weight
7mm thick, 165g weight
Design
metal frame, hyper diamond-cut backing design, Corning Gorilla Glass 5
metal frame, hyper diamond-cut backing design, Corning Gorilla Glass 5, curved edge screen
Colors
Mystic Silver, Rose Gold, Graphite Black, Dazzling Gold, Dazzling Blue, Greenery
Mystic Silver, Rose Gold, Graphite Black, Dazzling Gold, Dazzling Blue, Greenery
Chipset
HiSilicon Kirin 960 octa-core Chipset
HiSilicon Kirin 960 octa-core Chipset
Processor
4 x 2.4 GHz Cortex-A73 & 4 x 1.8 GHz Cortex-A53
4 x 2.4 GHz Cortex-A73 & 4 x 1.8 GHz Cortex-A53
Graphics
Mali-G71 MP8
Mali-G71 MP8
Memory
4GB RAM, 64GB internal storage, microSD card up to 256GB
6GB RAM, 128GB internal storage, microSD card up to 256GB
Main Camera
Dual 20 MP + 12 MP, f/2.2, OIS, Leica optics, phase detection autofocus, dual-LED (dual tone) flash
Dual 20 MP + 12 MP, f/1.8, OIS, Leica optics, phase detection autofocus, dual-LED (dual tone) flash
Multimedia
4k @ 30fps, 1080p @ 30fps
4k @ 30fps, 1080p @ 30fps
Front camera
8MP f.1/9 Leica optics
8MP f.1/9 Leica optics
Connectivity
GSM: 850, 900, 1800, 1900 MHz | WCDMA: 850/900/2100MHz |
4.5G LTE, WiFi ac , Bt4.2, GPS, GLONASS, dual-nano SIM
GSM: 850, 900, 1800, 1900 MHz | WCDMA: 850/900/2100MHz |
4.5G LTE, WiFi ac , Bt4.2, GPS, GLONASS, dual-nano SIM
OS
Android 7.0 Nougat
Android 7.0 Nougat
Software
EMUI 5.1
EMUI 5.1
Battery
3200mah with SuperCharge
3200mah with SuperCharge
Ports
USB Type-C, 3.55mm headphone jack
USB Type-C, 3.55mm headphone jack
Official Price
starts at Php28,990($576)
starts at Php36,990($743)
Availability date
April-21-2017
April-21-2017
Where to buy
Huawei Stores
Huawei Stores