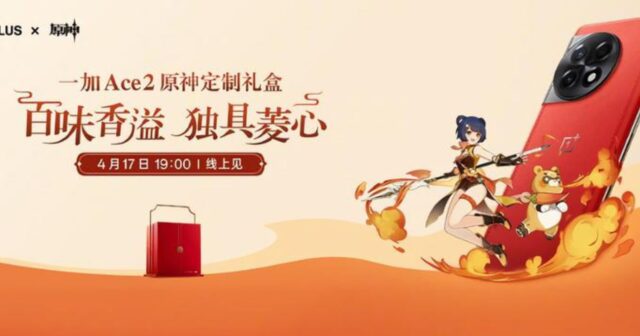 OnePlus released another Genshin Impact-inspired mobile device. OnePlus and miHoYo partnered once more, and this time, we get to see the Pyro head chef Xiangling, front and center.
This will be the OnePlus Ace 2, also known as the OnePlus 11R. This special edition mobile device takes inspiration from the four-star Pyro character. It even features Xiangling's cuddly companion Guoba. In the Genshin Impact game, Xiangling is the Head Chef of the Wanmin Restaurant based in Liyue, one of the regions in Teyvat.
The OnePlus Ace 2 box's aesthetic features more inspiration from the popular video game. The box showcases a resemblance to a food carton, which gamers can easily recognize takes inspiration from Wanmin Restaurant. Once opened, Xiangling and Gouba can easily be spotted on the box's sides. Also featured in the center is the Yiyan Temple, a landmark famous in the game.
Regarding the phone's specs, the OnePlus Ace 2 features a 16GB + 512GB combination. An official announcement will take place on April 17, and the device will be exclusively available in China. 
A collaboration with OnePlus and miHoYo happened last year. This featured the OnePlus Ace Pro Genshin Impact Limited Edition. This showcased Hu Tao, another character in the Genshin Impact game. This exclusive limited edition mobile phone can only be purchased in Chinese markets.
Hopefully, more collaboration between the two companies will happen in the future. Which character from the Genshin Impact roster would you like to have a limited edition from OnePlus?
Genshin Impact is a popular role-playing and open-world video game released on September 28, 2020. The game is on its 3.5 update, featuring new character banners, weapons, side quests, and more!
---
Also Read: