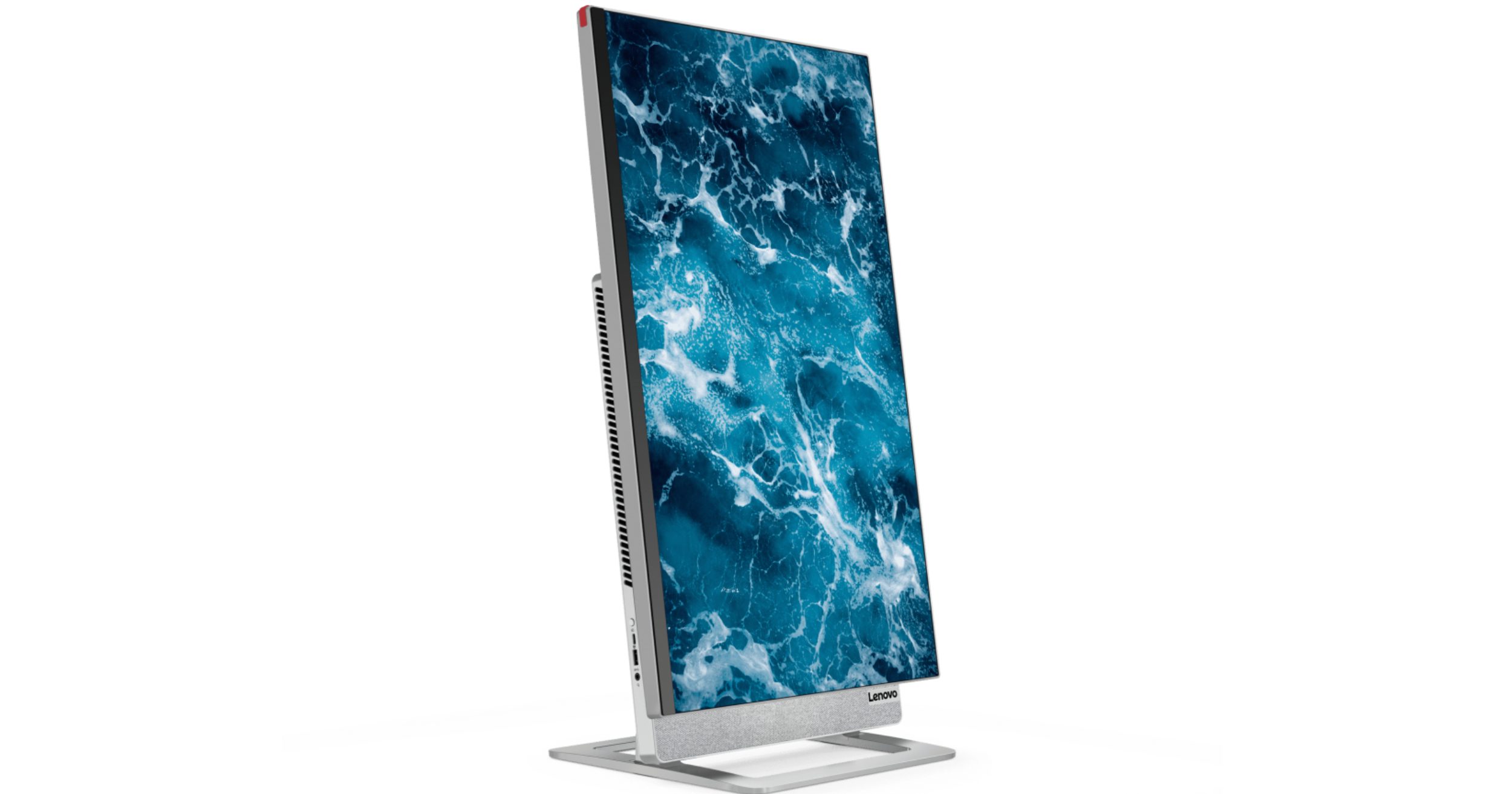 At CES 2021, Lenovo showcased a ton of gadgets and upcoming tech for the rest of the year. Among them is the Lenovo YOGA AIO 7, which is an all-in-one desktop PC. But unlike most AIOs, it has a rotating display that's commonly found on monitors. With that kind of flexibility, it opens more possibilities for users to be on top of their work. What's more, a future software update will transform the AIO 7 into a smart 4K TV entertainment. 
The way the rotating display of the YOGA AIO 7 works is that you just need to push a button to change orientation. It's also possible to tilt the viewing angle up to 20 degrees for customized comfort. 
Lenovo is relying on smart features to make its new AIO, well, smarter. For starters, the integrated casting hardware allows for remote activation of the screen without having to turn on the computer, while a future update will transform the screen into a 4K smart TV. And just like a tablet, the content of the screen rotates into the proper orientation as the YOGA AIO 7 runs on Windows 10 OS. 
Outside the display, the YOGA AIO 7 features a soft-textured design front-facing JBL Harman-certified stereo speakers. The design flows towards the stand, keyboard, mouse, and a detachable top-placed 5M web camera. It comes in Cloud Grey and Moon White colors. 
One of the most important features of YOGA AIO 7 is USB-C. When connected to a laptop, you can use the AIO through the laptop, including transferring files between it and the laptop. If there's no laptop connected, the YOGA AIO 7 relies on the 27″ 4K display with 99 percent DCI-P3 and 99 percent Adobe RGB color, up to Ryzen 4800H CPU, Nvidia RTX 2060 GPU, up to 32GB RAM, and up to 1TB SSD or 2TB HDD.
Lenovo Yoga AIO 7 is only available in China, but the company said that it'll be out in select markets by February 2021 for $1599(~Php76,00).
READ: Top 6 Monitors for Gaming and Productivity Under Php15,000