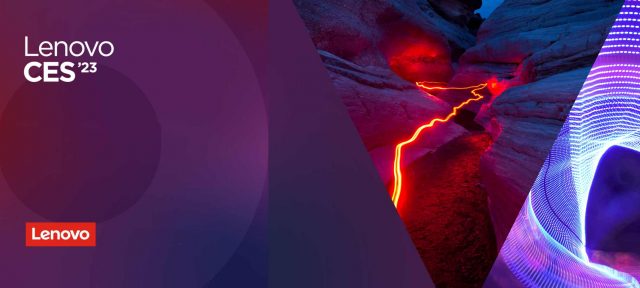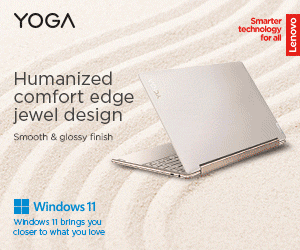 On January 25, 2023, Lenovo at CES 2023 announced, that this year would be full of AI-enabled laptops, gaming devices, and other new products that are great for people who want to upgrade their work and play stations for the year.
Beyond great features at reasonable prices, it's essential to look into reliable after-sales services and support to get the best value for your money and ensure that users can get the most out of their great new devices.
Michael Ngan, President and General Manager of Lenovo Philippines, said, "one of the most important factors to consider when choosing a new device is the after-sales services and support that brands can provide. It's not just about where a brand packs its products with features. It's equally important that they offer support that is fast, reliable, extensive, and convenient,"
"Lenovo strives to provide innovative solutions and life-changing devices. However, we believe that innovation must also extend to providing flexible and affordable technical support and solutions. We are our users' partners and are committed to providing the best support for each consumer's unique needs and requirements," added Ngan.
Premium Care
The Lenovo Migration Assistant makes it easy to move data and eliminates the need for bulky external hard drives. This three-year warranty policy gives you an easy and direct way to get in touch with Lenovo technicians who can provide you with peace of mind, faster solutions to PC problems, and comprehensive support. 
It has chat support via phone, email, and WhatsApp and is open 24 hours a day, seven days a week! When users have a problem with their device, they are immediately shown how to fix it.
Users can easily set up appointments for on-site support if the problem can't be fixed remotely. This saves them from driving to a service center and waiting in line. Users can also have the technician visit their houses to check their devices quickly.
Lenovo technicians can also help people who are just starting with technology or are having trouble connecting external devices. Technicians can also answer questions about software applications and provide high-level hardware support. Lenovo also offers an annual PC Health Check that lets experts find problems before you do, fix them quickly, and help you avoid PC problems.
Accidental Damage Protection
After buying a brand-new Lenovo device, the last thing a user wants is something terrible to happen that puts the device and its data at risk. Since these things could happen at any time, it's essential to be prepared.
Lenovo's Accidental Damage Protection helps with drops, spills, bumps, and structural problems like electrical surges. Trained technicians can do complete diagnostic tests on-site and make quick fixes with Lenovo-Qualified parts so that they don't have to do more extensive repairs as often.
With Accidental Damage Protection, the end user's PC is returned if it is not so severely damaged that it can't be fixed. If the system can't be set, the whole thing will be replaced at no extra cost.
Lenovo's unmatched Premium Care Services are available for three years on all IdeaPad Slim, IdeaPad Slim 5 Pro, and Yoga devices. All 2022 (Gen 7) models of IdeaPad Slim 5 series, Yoga, and Legion devices also have Accidental Damage Protection. With the help of authorized Lenovo resellers, Accidental Damage Protection could be added to older warranties. Lenovo CES 2023
Legion Ultimate Support
Every year, new entertainment and immersive experiences are added to the gaming industry, and as a result, the specs needed for it also improve. Lenovo stays true to its slogan, "Stylish Outside, Savage Inside," by offering a one-stop shop for gamers that no other company can match. This gives gamers everything they need to take the lead.
What's Legion Ultimate Support?
Legion Ultimate Support was released for the first time in March 2021. It is the only service focused on gamers and gave users access to technicians 24/7 via phone, chat, or email. These professionals can improve hardware, software, modify AAA game settings, and more.
It also provides on-site technical help, speedy fixes for difficult issues, and routine gadget maintenance.
Elite-level Lenovo technicians have a lot of product knowledge that helps them keep Legion devices at 100% performance 100% of the time. This means gamers can expect their devices to work well all day and night without lags, freezes, or glitches.
Today, the Lenovo Legion 2022 (Gen 7) devices are more than just standard PCs. With three years of Legion Ultimate Support, gamers are guaranteed the whole Legion experience. Lenovo CES 2023
Regarding devices, getting the best value for your money should continue beyond great new features and specs. Lenovo offers powerful and innovative technologies and trustworthy Support Services to keep products working throughout their lifespans.
The most recent iteration of Lenovo products is now accessible in all of the company's Exclusive Stores and authorized resellers. Stay up to date by following the official Lenovo Philippines Facebook page for additional details.
---
READ MORE: