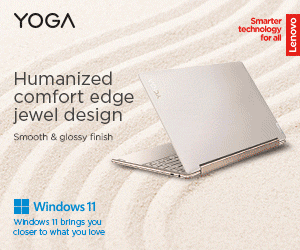 Kia is another South Korean car company that has been established in the local market of the Philippines for two decades now. It has sales and figures comparable to its sister Korean brand, Hyundai. Both focus on passenger vehicles while their commercial units remain alive though not selling well compared to the former segment.
The newly launched Kia Seltos make a great addition to the SUV lineup of the brand. However, it is the Kia Rio and the Picanto hatchback that helped the brand established its presence.
Below are the official pricing of the Kia cars in pesos and may differ per showroom and location. Automatic means A/T or matic while M/T means manual transmission. Kia has its diesel engine reserved for the top-end Sorento and Sportage.
READ: Hyundai Cars Price List in the Philippines 2021
Kia Picanto hatch price and model 2021
Picanto 1.0 LX manual – P590,000.00
Picanto 1.0 LX automatic – P640,000.00
Picanto 1.2 EX manual – P700,000.00
Picanto 1.2 EX automatic – P750,000.00
Kia Soluto sedan price and model 2021
Soluto LX manual – P670,000.00
Soluto LX automatic – P710,000.00
Soluto EX manual – P710,000.00
Soluto EX matic – P760,000.00
Kia Stonic compact SUV price and model 2021
Stonic LX manual – P740,000.00
Stonix LX automatic – P840,000.00
Stonic EX matic – P930,000.00
Kia Rio hatchback price and model 2021
Rio hatchback LX matic – P920,000.00
Rio hatchback EX A/T – P990,000.00
Kia Forte mid-sized sedan 4-door price and model 2021
Forte LX – P1,100,000.00
Forte EX – P1,200,000.00
Forte Tubro GT – P1,650,000.00
Kia Seltos compact crossover SUV price and model 2021
Seltos LX – P1,100,000.00
Seltos EX – P1,200,000.00
Seltos SX – P1,510,000.00
Seltos SX Two-tone – P1,530,000.00
Kia Sportage SUV price and model 2021
Sportage LX gasoline – P1,290,000.00
Sportage LX diesel – P1,550,000.00
Sportage GT line – P1,820,000.00
Kia Sorento mid-sized SUV price and model 2021
Sorento EX – P1,900,000.00
Sorento EX AWD (4WD) – P2,200,000.00
Kia Grand Carnival van MPV price and model 2021
Grand Carnival LX 11-seater – P2,000,000.00
Grand Carnival EX 7-seater – P2,400,000.00
Grand Carnival EX 11-seater – P2,180,000.00
Kia Stinger sports car price and model 2021
Stinger V6 GT – P3,235,000.00