Google's biggest market is India, where 97% of 600 million handsets use Android OS. 75% of Europe's 550 million smartphones use Android.
Google said on January 25 that Indian smartphone manufacturers might pre-install certain apps. The business will also allow customers to choose their default search engine, and Google has been Android's default search engine for years.
Related: Google Adds Holiday Android Features
Google's latest actions can be related to the Indian Supreme Court's judgment last week that Google is abusing its position in the Indian market. The Supreme Court's verdict obliged Google to make these modifications, and it would drastically alter the company's marketing efforts in India, especially Google's in a promising market.
The Significant Changes are: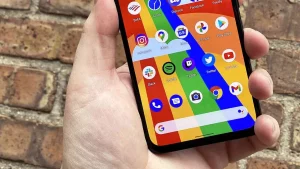 OEMs may now license specific Google applications for smartphone pre-installation.

Device setup prompts new users to select a default search engine.

Google partners will be allowed to produce non-compatible or forked Android apps.

Choice billing lets users buy in-app digital content from Google Play or another provider.

For security, Android sideloading has changed. It includes developer-hosted apps.

The corporation will consist of Google Play Services and service price information for its online assistance.
According to its blog post, Google's colossal ecosystem made implementing all these changes difficult. The corporation also needed OEMs and developers to work together to accomplish these modifications.
India has heavily regulated Google's market positioning and strategy. In October, Google was fined $161 Million (Rs. 1337.76 crores) for requiring device manufacturers to pre-install applications and search engines. Google wanted to stop CCI (Competition Commission of India) from implementing these instructions since it would have to change relationships with over 1100 device producers.
As previously reported, the Court Of India refused Google's request.
---
Read More Articles Here