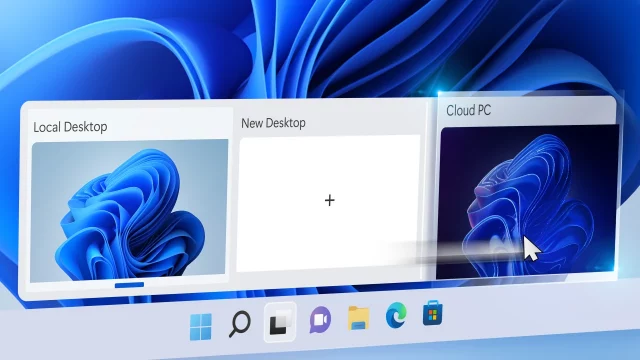 Resetting a Windows 10 or Windows 11 PC will prompt you to choose between a "Cloud Download" and a "Local Reinstall." Each of these alternatives operates somewhat differently and has its benefits and drawbacks, and I'll explain the distinction between the two below.
Both Reinstall Windows
Simply clicking the "Reset This PC" button will restore the Windows operating system on your device. You may keep or delete your files or everything on the device. However, Windows will always restore new copies of the system files. After that, your system will be reset to factory settings, and you'll need to reinstall all your software from scratch.
To discover this option in Windows 10, go to Settings > Update & Security > Recovery and select "Get Started" under Reset This PC. On Windows 11, get through Settings > System > Recovery > Reset PC.
"Cloud Download" and "Local Reinstall" achieve the same result: That like-new Windows 10 or 11 system. It's Windows' factory reset.
System Files through "Cloud Download"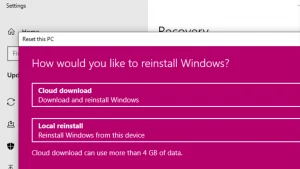 Windows downloads new system files from Microsoft's servers and reinstalls Windows when you choose "Cloud Download."
This download may exceed 4GB, according to the Reset This PC interface. Use Local Reinstall if you have internet data constraints or a sluggish connection.
Corrupted system files require this option. If "Local Reinstall" fails to reset your PC, try Cloud Download.
Cloud Download may be quicker than Local Reinstall, depending on your internet speed. Due to how Local Reinstall functions, this is the case.
Related: How to Restore the Windows 10 Taskbar Weather Widget
"Local Reinstall" Utilizes Your Computer's Files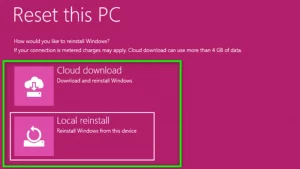 "Local Reinstall" reinstalls Windows using your PC's system files.
Windows works harder than it seems. Windows must discover its original files and rebuild them into a new Windows system. Local Reinstall is slower than Cloud Download, especially with a fast internet connection.
When explaining how Cloud Download works, Aaron Lower of Microsoft noted Local Reinstall can take more than 45 minutes to "[construct] a new copy of Windows from the old installation."
Local Reinstall is helpful if you have internet data speed constraints, a sluggish connection, or an offline device. It also preserves Windows updates.
Corrupt Windows system files might prevent Local Reinstall from finishing. Cloud Download is better for resetting Windows due to system issues.
Which One Should You Choose?
Cloud Download or Local Reinstall works for most PCs. If you have a fast internet connection without download constraints and your PC isn't damaged, either should restore it to a like-new state in a proper length of time.
But some choices are better:
Cloud Download is best for fast internet and unlimited bandwidth. Save time.
Local Reinstall is suitable for sluggish connections and for avoiding additional downloads. No needless downloads.
Cloud Download if your PC isn't operating or Local Reinstall failed.
No matter what, your PC will have a fresh Windows installation.
Don't worry—Local Reinstall will fail with a notice. It won't restore Windows with corrupt system files. Indicating success is a finished Reset This PC operation.
---
Read More Articles Here