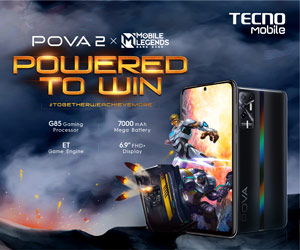 Despite the number of delays brought by the covid pandemic, DITO, the upcoming third telco player in the Philippines, just finished its first technical audit to which it posted impressive numbers. And if you're also waiting for the company since its announcement, now there's more reason to get excited.
As reported by ABS-CBN News, DITO Telecommunity passed its first-year commitment by recording a minimum 5G broadband speed of 507.5 Mbps and a minimum 4G speed of 85.9 Mbps. The company's best test, however, came from its near base station where 4G speed reached up to 102.4Mbps and up to 769.1 Mbps for 5G. With mid-coverage, the number went down to 91.2 Mbps and 437.1 Mbps, respectively. For the furthest test, the numbers further went down to (but still impressive) 64.4 Mbps and 316.5 Mbps, respectively.
While the news is certainly exciting to hear, NTC said "there are still no subscribers in the network at this time." Other than the speed, the internet also needs to be reliable when traffic is present. In addition to the report of NTC, DITO managed to cover 37.5% of the country's population, just half a point above its 37% commitment.
DITO will commercially launch next month, but don't expect them to service the masses until later. 
READ: Dito SIM Card, 4G VoLTE Signal spotted ahead of technical launch