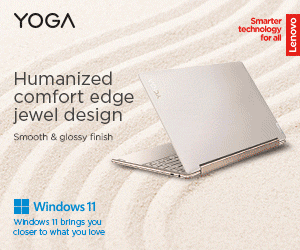 CEO Bob Iger said Monday that making Disney's streaming business profitable is one of his top priorities.
Iger is responsible for Disney's total commitment to the streaming and the launch of its flagship streaming service, Disney+, but he also said that success is now measured differently. Investors on Wall Street now focus on making money, not just getting more subscribers.
PREVIOUSLY: The Magical World of Disney+ Is Coming to the Philippines!
"Instead of chasing (subscribers) with aggressive marketing and spending on content, we have to start chasing profitability," Iger said at a town-hall meeting in the company's Burbank, California, according to a transcript of his comments seen by Reuters.
"In order to achieve that, we have to take a very, very hard look at our cost structure across our businesses."
Disney is now one of many media companies that want to grow their streaming services without hurting their movie or TV businesses.
The board said on November 20 that it had put Iger in charge after removing his handpicked successor, Bob Chapek because senior staff didn't like him.
Iger tweeted on Monday, along with a picture of the company's headquarters.
Filled with gratitude and excitement to be back @WaltDisneyCo! pic.twitter.com/HJYs0FAOVR

— Robert Iger (@RobertIger) November 28, 2022
Iger said from a sound stage on the Disney lot that he feels rushed to return to the company he ran for 15 years. He said that he had recently listened to the musical "Hamilton" by Lin-Manuel Miranda and was struck by the song "What'd I Miss?," in which Thomas Jefferson, the U.S. minister to France, is called home.
Chapek, who came before him, had a rough time running Disney. The board of directors gave him credit for leading the company through the worst of the pandemic, which shut down the company's theme parks and productions.
Disney has also been put under pressure by activist investors who want changes.
The returning CEO didn't say anything about rumors that Disney might look into selling to Apple Inc.
He said, "We never talk about purchases, sales, or anything else. You can quickly get into a lot of trouble there, and I don't want to quit my job and go to jail."
One person at the session said that Iger had left the stage for a standing ovation.